How to Study in New Zealand?
Book your New Zealand Holiday!
Please contact us and we will help you to organize your trip! It's free and without commitment.
Ask a question ...
Read the post
Details
Advices
Presentation.
1

Which Visa to Study in New Zealand?

2

How to Join a University?

3

How to Get Help for the Admission?

4

What Is the Best Campus of New Zealand?

5

Are You Ready to Study in New Zealand?
---
Which Visa to Study in New Zealand?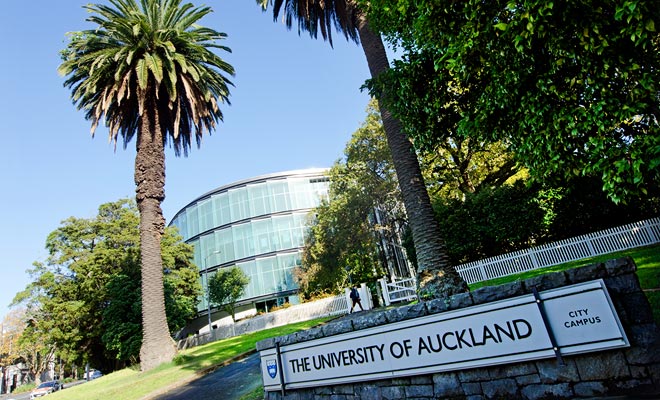 New Zealand universities have an excellent reputation internationally. The campuses of Auckland and Dunedin are particularly renewed because of the quality of their teaching and by a vibrant student life.
The start of the school year coincides with the end of the summer holidays.
The students are back to school usually in February and the studying year will be over in October.
Directly inspired by the British system, the standard New Zealand curriculum starts with a three-year undergraduate program followed by a possible two-year master's or a three-year doctorate.
Semesters alternate with course periods (usually for 12 weeks) and breaks from two to six weeks for revisions and exams (these are not holidays...).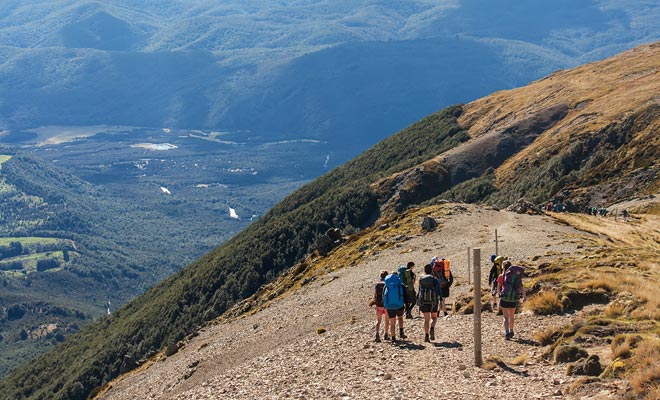 To the traditional disciplines are added dozens of different and varied options, and the "outdoors activities" in student groups allow to recharge the battery before or after examinations.
But before the dream come true, one still needs to be able to join a university ...
Unfortunately, if the Working Holiday Visa (WHV) authorizes his owner to study in New Zealand, it restricts schooling to a single trimester...
This may be appropriate for an internship (to improve the English level for example), or as part of a few-month exchange program.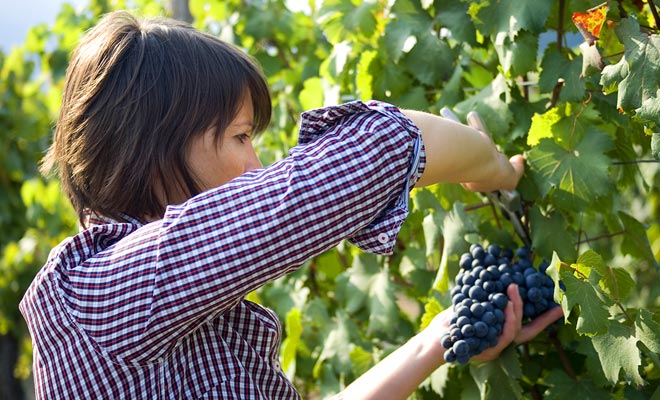 For a longer schooling, you should apply for a "Student Trainee Visa". The administrative costs will certainly be higher than for a basic Working Holiday Visa, but this type of visa also allows you to work to pay the university.
Please note that I am not a guidance counselor! I leave this part to the academic staffof your university, and I will only present the basic formalities.
This article should enlighten you on the main steps to realize your dream and follow training in New Zealand.
The recommendations on this page (like those given on Kiwipal in general) are regularly updated. However, we suggest that you be alert to any changes on the website of the New Zealand Department of Immigration. For the visa application in particular, or for any related subjects (employment, accommodation, transport), I invite you to consult the WHV section on Kiwipal.
---
How to Join a University?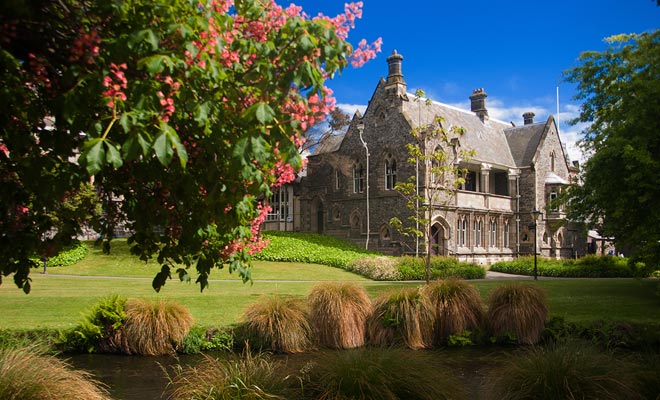 As everywhere in the world, there are many subtleties and it would take too long to develop every subject here, but you will have to go through all the steps to be able to join a university. It will, of course, be simpler to organize a short linguistic stay than a whole schooling year.
In any case, you should apply as early as July.
The registration can be a real marathon and the visa request is to be done at the same time!
But the game is worth the candle if you want to study in one of the most beautiful countries in the world!
But you will need to start with the IELTS test first.
This precious sesame (it costs $340 is required for the visa application, and is also mandatory for enrollment in a university (other certifications of English-speaking capacities like the TOEFL and TOEIC are also valid).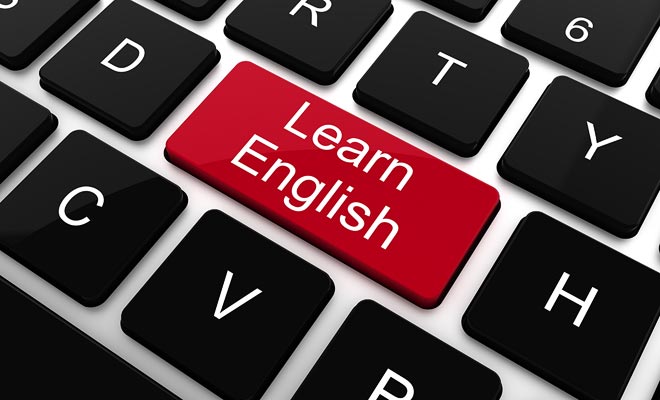 Your own university's international relations department should be able to present you the exchange programs if they exist...
Otherwise, the year-round cost is astronomical and it takes more than $12000 on average for a license year and even without the plane tickets
Excellent academic results can allow you to win a scholarship that will fund a part of the stay and you may not have to work during your studies.
It's sad to say so, but it's true: the more money you have and the more your studies will take place in optimum conditions.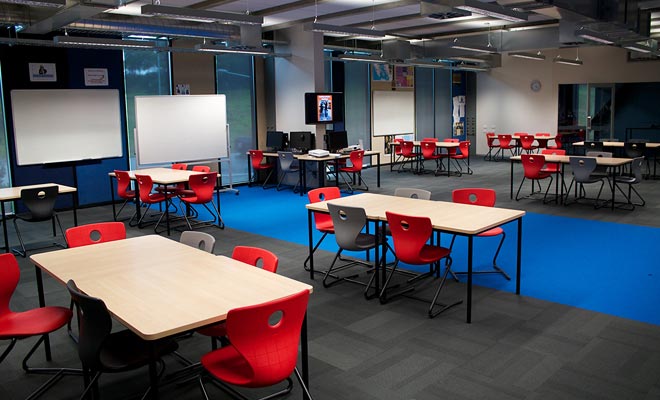 It goes without saying that the quality of accommodation and a proximity with the university will influence your chances of exam success.
Being installed downtown is also far more convenient if you want to find a part-time job.
Once you are accepted by a university (congratulations!), you will have to pay the full registration fee or a simple advance.
Then only you can start the visa application process.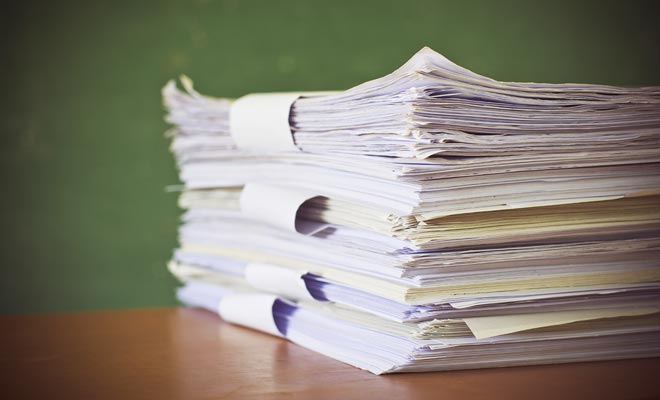 The interminable exchanges between the Ministry of Immigration and the university may discourage many students, and not necessarily the laziest ones. Normally, your university should assist you in this process.
If all these administrative formalities frighten you, fortunately there are specialized organizations that can assist you and settle every detail for you.
---
How to Get Help for the Admission?
The WEP is an organization which facilitate exchange programs and the organization of student projects. A thousand Europeans leave every year to the four corners of the globe thanks to the intervention of the WEP.
New Zealand is one of the sixty-two destinations covered by the WEP organization.
The services offered range from language courses, university enrollment and the help to find internships.
The main advantage of WEP is to offer placements in host families to improve your level of English.
If you have already experienced this kind of experience during your schooling, you already know that this method ensures excellent results.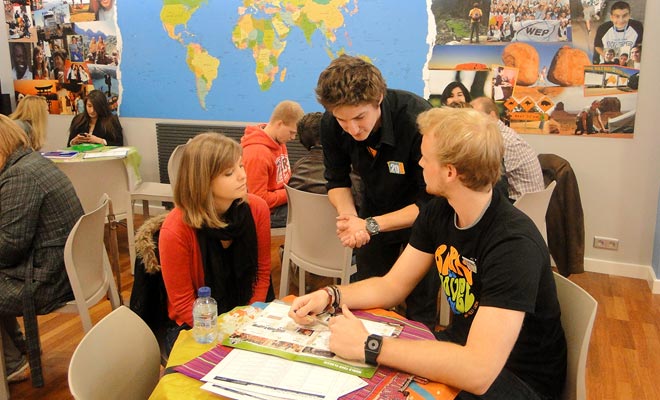 In addition to reassuring the family left in your country, immersion in an English-speaking family helps to strengthen the level of English while guaranteeing assistance and a welcoming environment.
In my opinion, this is the best way to travel when you are young.
But this approach may not be suitable for everyone, and the costs (even if they are not as high as one might fear) are not within the reach of all scholarships. You must accept the truth: without money you can't study in New Zealand (or it is even more difficult!).
If you are not yet discouraged at this point, you have deserved some hope.
We will now discuss a topic far more pleasant: the quality of the student life in New Zealand!
---
What Is the Best Campus of New Zealand?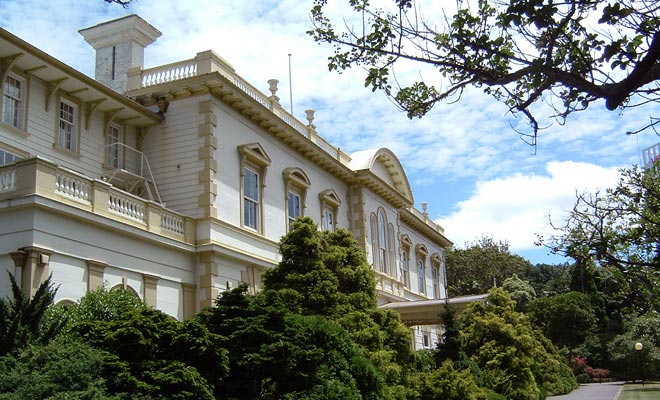 Auckland and Dunedin shine in the pantheon of New Zealand campuses. Auckland by its superior quality of life (it is the second most pleasant city in the world according to the Mercer Ranking), and Dunedin by its effervescent atmosphere. In any case, the local population is particularly welcoming.
Of course, you need to choose the city according to the courses and not only for the night-life.
But staying alone in a foreign country, with no friends to seek help and advice, decreases your chances of success. Don't listen to your parents too much, because the out-of-school life and the quality of the environment are important as well when it's time to choose.
With fifty beaches and mild climate all year round, Auckland, the city of sails has a campus in the city center.
If the New Zealanders are not really the biggest revelers in the world, the atmosphere is lively enough to guarantee unforgettable evenings.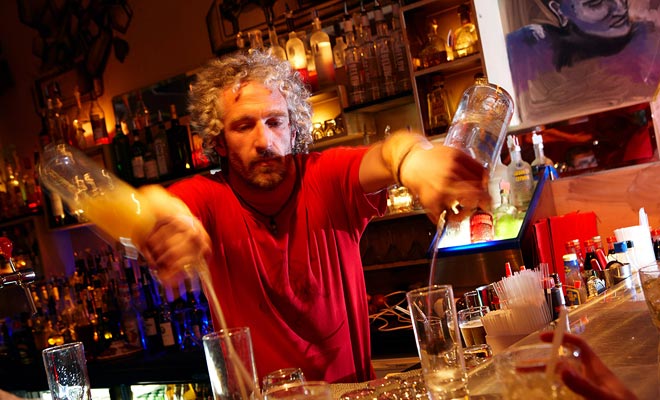 On the opposite side of the map, Dunedin was founded during the gold rush, and built the country's first university. Architecturally superior to the one from Auckland, the Dunedin campus is located a quarter of an hour from the beach. Nicknamed Scarfies because of their colorful scarves, students jostle in the many pubs and enjoy the splendor of the South Island.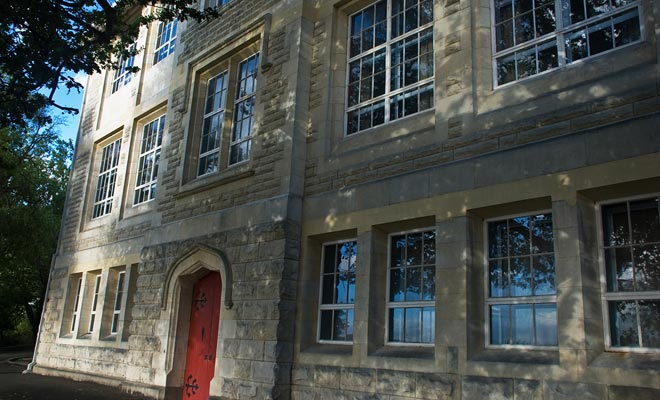 Whether you choose Auckland, Dunedin or any other university in the country, there will be plenty of temptation. It will sometimes be necessary to struggle to stay focused on your studies. If outdoor activities are usually free, travel and original activities (such as bungee jumping) have a significant cost.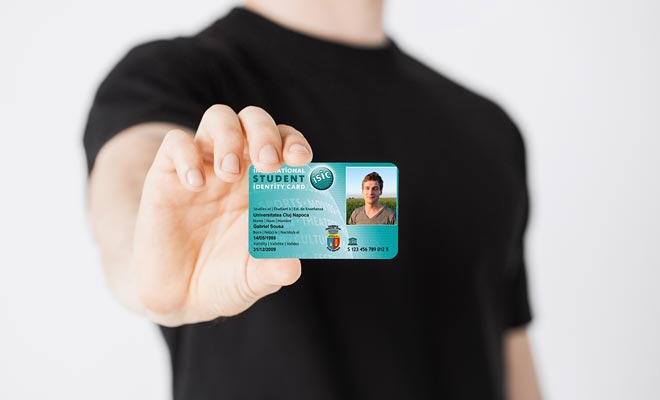 ---
Are You Ready to Study in New Zealand?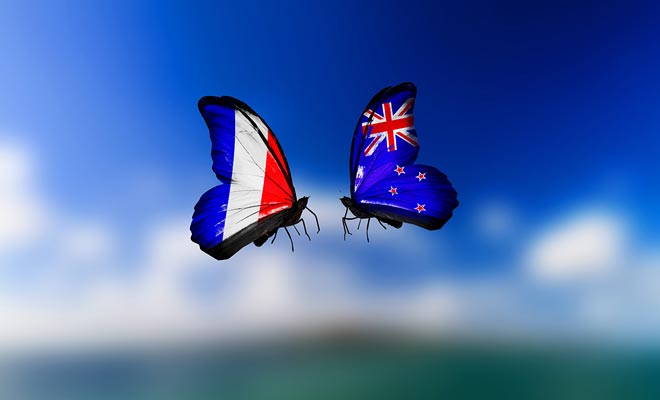 Quite frankly, enrolling in a New Zealand university on its own is a real headache if you do not benefit from an exchange program. If you enough money, I recommend that you rely on an organization like the WEP.
All these formalities must not obscure the fact that the real difficulty will be to follow the courses at the university.
If English is not your mother-language, you'll need a total concentration and an extensive knowledge in terms of vocabulary.
If you also have to work after classes to finance your studies, free time to visit the country is likely to be very limited.
This can be frustrating, especially when you know the incomparable beauty of New Zealand and the price of the stay.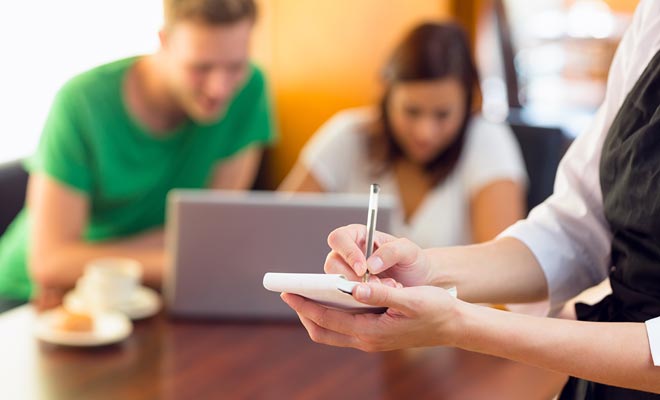 To increase your chances, it is also possible to choose a less prestigious university, but you will have to be assiduous anyway and with a great capacity of autonomy. If you want to discover the land of The Lord of the Rings, but your determination to study is not total, a Working Holiday Visa coupled with a language stay will definitely be more beneficial than a whole year on the benches of the university.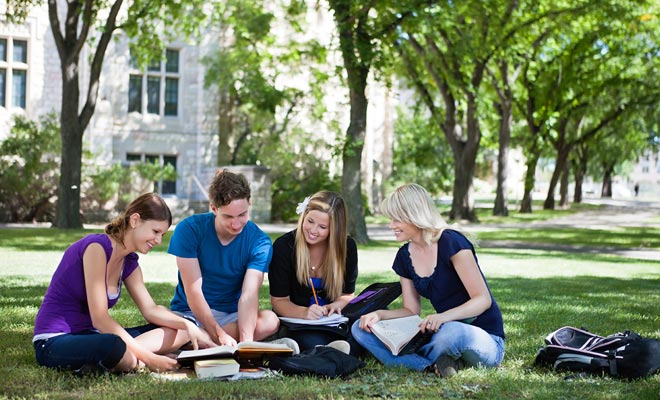 But it would be a shame to miss a chance to study in New Zealand if you have the opportunity. The meetings at the university, the new friends, can change your life, and this is one of the charms, and not the least, of a Working Holiday Visa.
A Guide Written by William.
Founder of Kiwipal, New Zealand Travel Guide.
Questions & Answers.
What can I do for you? Difficult to choose between the famous campuses of Dunedin and Auckland. Their magnificent buildings give a strong desire to study or to go back to school!
All topics ...

15 answers in total

Student Life

7 answers

Tests of English

4 answers

Student Cards

4 answers
Student Life
Can you work during your studies?

The Working Holiday Visa (WHV) just like the student visa allows you to work during your stay in New Zealand.

What is the level of New Zealand universities?

Without competing with the prestigious American or English universities, New Zealand Universities offer excellent teaching. The University of Auckland has 40,000 students, including 4700 foreigners from 90 different countries. In other words, one must fight to come to study in New Zealand, hence the difficulty to obtain a place.

What do campuses look like?

These are the campuses that made you dream on television. Small buildings dedicated to each discipline are spread over a large green park. Those of Auckland and Dunedin are located right in the city center.

Can we study in a small town?

Yes, although the number of places allocated to foreign students will be less than in the larger cities.

Can people under 18 come and study?

The WEP proposes to place young people in foster families for few months or a whole year.

My academic level is passable, am I eligible?

To ask for a Working Holiday Visa one does not need to show academic achievement. On the other hand, university registration is highly dependent on your assessments. Only the best students are likely to join a University in New Zealand.

Will my New Zealand diploma be recognized?

New Zealand diplomas are recognized internationally and are particularly considered in the labor market.
Tests of English
Do I have the level of English required to study in NZ?

Your foreign academic assessments have no value in New Zealand, only the IELTS, TOEFL or TOEIC tests validate your ability to take courses in New Zealand.

Is the IELTS test essential?

This test is mandatory to obtain a student visa, but it is optional for the Working Holiday Visa. Universities also accept the TOEFL or the TOEIC.

Is an equivalent IELTS test accepted?

The TOEFL is accepted by the universities, but only the IELTS will be taken into account for a student visa application.

How to prepare the IELTS test?

There are training courses to prepare for the test. Visit the official website for more information.IELTS
Student Cards
What is an ISIC card?

It's simply the international student card.

What is an IYTC card?

It is a card that certifies that you are under 26 and study part-time. It provides many discounts, even if you are not a student.

How do I get an IYTC or ISIC card?

The cards cost $25 and can be ordered on the official website.

What is the difference between ISIC and IYTC cards?

The International Student Identity Card (ISIC) is, as its name suggests, an international student card. The IYTC is a young card for those under 26 who are not enrolled full-time. Both offer reductions in many areas, such as transport and cultural services.
From 1355 € / person
Any Question?
Seek advice from experts in New Zealand:
Invalid email or message is too short!
Message sent !
A Kiwipal guide will answer to you as soon as possible. Thanks!