Learning to Surf in New Zealand.
Book your New Zealand Holiday!
Please contact us and we will help you to organize your trip! It's free and without commitment.
Ask a question ...
Read the post
Details
Advices
The Practical Guide of the Activity.
1

Surfing at the End of the World.

2

Is Surf Difficult to Learn?

3

Can You Learn to Surf in Three Hours?

4

Surf Etiquette and Safety rules.

5

Where Are the Best Surf Spots of New Zealand?

6

Who Can Surf in New Zealand?

7

The Best Certified Surf Schools.
---
Surfing at the End of the World.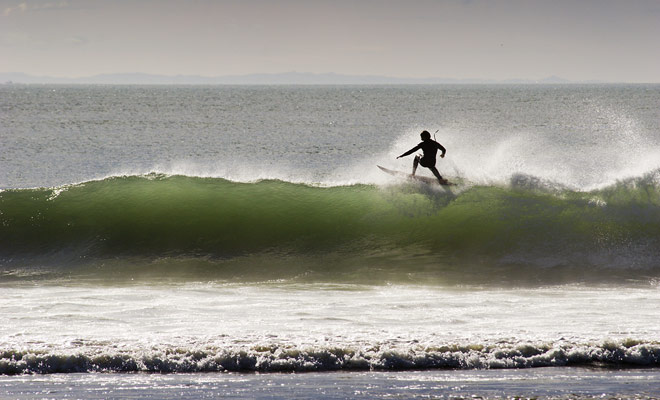 Most travelers are unaware that New Zealand is a great surf country, with dream spots and countless schools growing all over the country. Despite its elitist image, the surf is a very accessible and popular sport. The ideal is to learn when you are young, of course, but you can start at any age.
With its two main islands drawn-out in the Pacific, the sea is never far away in New Zealand.
Deserted beaches stretch as far as the eye can see, over 6,000 kilometers. People practice surf all year round, but mostly in combination, with the exception of the sunny summer months at the northern part of the country.
This article is dedicated essentially to beginners, and to those among you who have never touched a surfboard in their entire life, but want to learn to surf during their stay in New Zealand.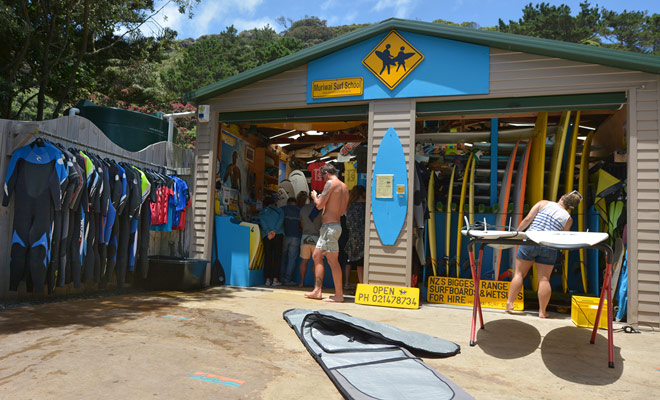 Raglan and Saint Clair are among the best surfing beaches in the world, but the All Blacks' success in rugby eclipses all other sports.
That's after all not a problem, because you will often have the waves for yourself! At the condition to be able to stand up on a surfboard, of course...
Trying to learn how to surf all by yourself is an insurmountable challenge.
Considering that an inadequate surfboard is enough to discourage beginners easily. Only a real pro can teach you the right reflexes safely, and help you choose a suitable equipment.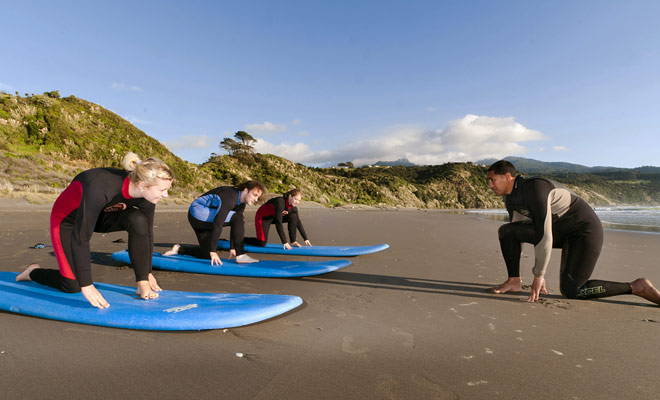 The price of the lessons is not excessive, and the best schools claim to be able to teach you how to stand up on a surfboard in less than three hours, even if you are a complete beginner. We will see if such a feat is realistic, and I will then share with you the list of the best surf spots in New Zealand.
---
Is Surf Difficult to Learn?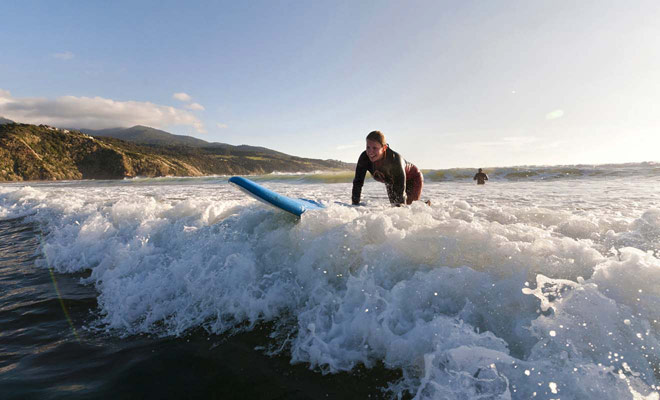 Contrary to popular belief, you do not have to wait weeks to successfully stand on a surfboard. Of course, you will fail again and again at the beginning, but this is the price to pay to impress your friends after the holidays.
A dozen lessons are essential to learn to take waves correctly. But already at the end of the first lesson, the majority of beginners are able to stand up for a few moments. To continue to progress, it is essential not to fear ridicule, and one must seek above all to have fun. Do not imagine spending six hours in a row in the water: one hour of surf per day is already exceptional for a beginner, especially if the water is cool.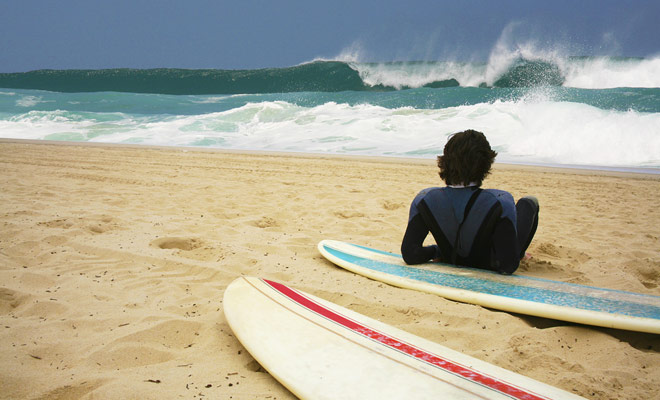 Because surfing is a very physical sport that makes all the muscles of the body work. If the inevitable aches disappear in a few days (think to warm yourself before going to the water), it is necessary to make pauses between sessions.
The surf instructors say that they can make you stand on a surfboard in just three hours? This is indeed possible, but only if you give yourself at 100% and choose your school with care. We will see in detail how an initiation to surfing in New Zealand takes place.
---
Can You Learn to Surf in Three Hours?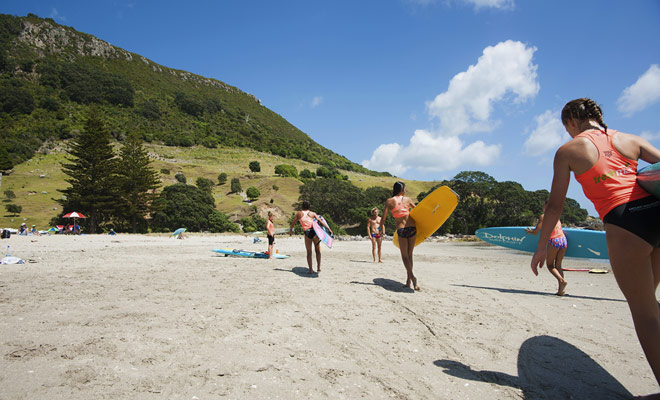 Theory is useful, but you can't learn to surf just by repeating movements on the beach. You will have to learn to share the waves, and respect the other surfers according to the etiquette respected throughout the entire world.
This may surprise you, but part of your lesson will take place on dry land. You need to learn how to recognize waves that can be taken before you even enter the water. A wave that breaks along its entire length is not always to be surfed contrary to what one might believe.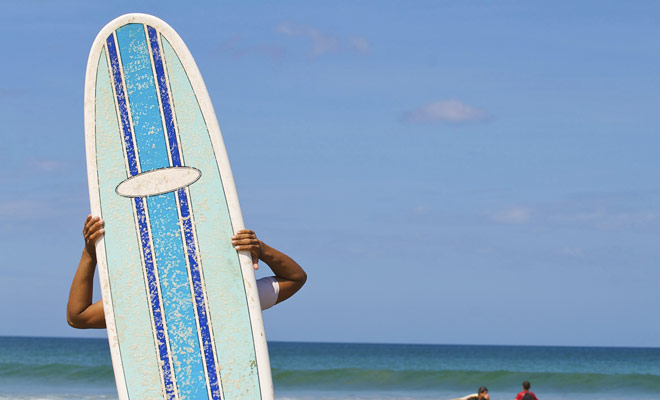 The choice of the board is even more decisive, and is not limited to a question of length or thickness. A real competition surfboard weighs 4 to 9 kg, and the finest are built for expert surfers: the beginner will stand on it by miracles during few seconds before losing control.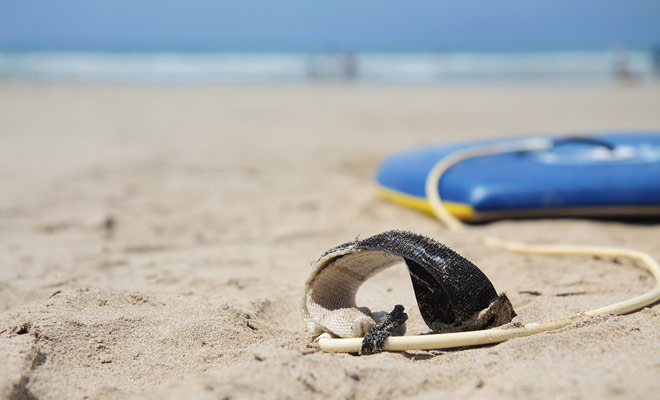 It can be stated with certainty that the vast majority of accidents affecting beginners are related to involuntary shocks with the surfboard.
That's why learning always begins with a simple rigid foam board, which is not fast, but stable and easier to master.
Of course, not everyone is progressing at the same rate.
As with skiing, children learn more easily than adults who intellectualize movements instead of letting go.
Follow the instructor's instructions without questioning yourself!
The ideal would be to always have a fully dedicated teacher or to learn in a small group with a maximum of fifteen participants. Allow $60 to $80 for up to 3 hours of group lessons and $140 for a more intense private lesson, but far more effective.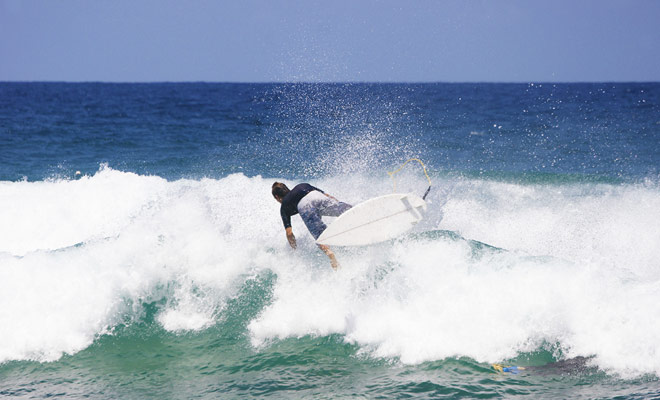 Of course, the material and the combination are provided by the organizer. At the end of this article, I will give you the exhaustive list of every certified surf schools. All of them dispense quality training, but the two best schools are located in Raglan and Dunedin.
Surf School in Raglan
Dunedin Surf School
---
Surf Etiquette and Safety rules.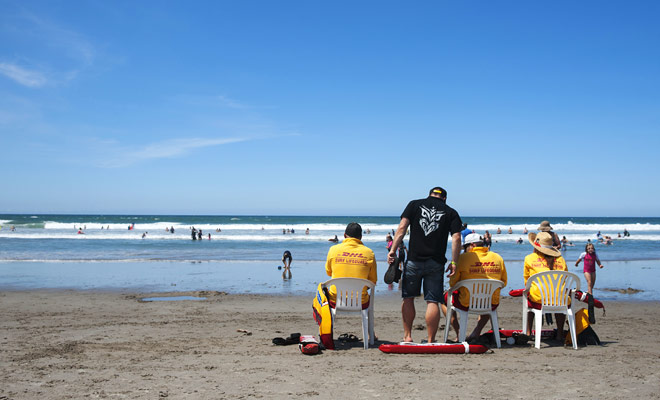 This may seem obvious, but surfing involves knowing how to swim properly at sea without fearing of going under water, which happens quite often when you take lessons. One must remain modest in all circumstances, because being able to stand up on a surfboard does not dispense anyone from observing the basic safety rules.
The main rule in New Zealand consists of surfing only near the beaches supervised by lifeguards. Currents can turn out to be stronger than expected, and the rapidly changing weather conditions can surprise everyone.
Never forget that the presence of swimmers in the water does not mean that swimming is allowed and therefore safe. Please take the time to study the situation!
Consult the local iSite in the area and watch for the rescuers flags. The presence of reefs is often indicated by sign posts, but it is better to be responsible and ask the question directly to the lifeguard in charge of he beach.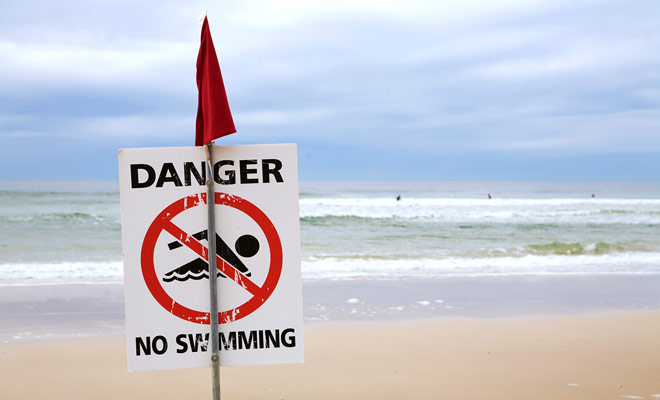 In surfing, communication is essential and you must always indicate your intentions to other surfers. You will normally learn the main rules and the surf etiquette during your first lesson.
Trying to learn surf without a teacher is the "best" way to annoy or endanger other surfers if you lose control of your surfboard.
Unless you are a seasoned surfer, you will never surf alone and you will practice exclusively in areas where you have feet, without rushing into rolls far above your means.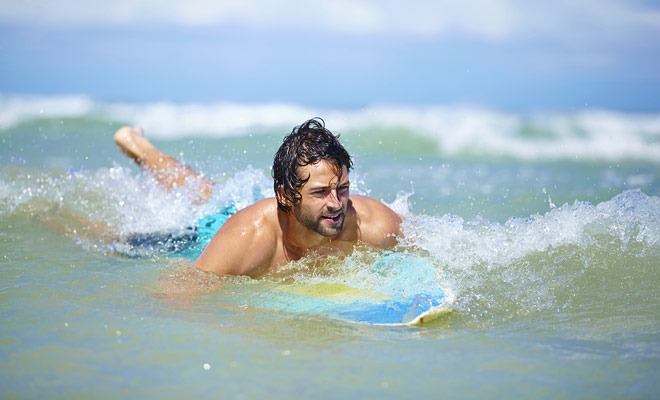 Let us emphasize to finish the classic error of the beginner which consists of choosing an unsuitable surfboard, mainly because of its style, to the detriment of everything else. There is no shame to be a novice at a surf shop. The foam board may not be the fastest one, but it reduces the risk of injury for beginners.
---
Where Are the Best Surf Spots of New Zealand?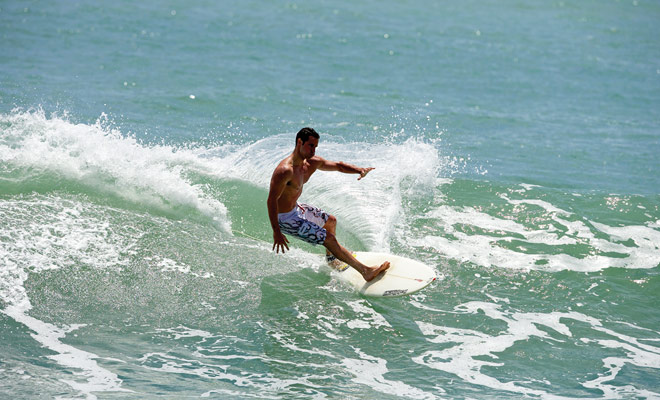 If you really need to choose between the two main islands of the country, I would say that the North Island offers more surfing spots than the South Island, with the advantage of allowing swimming without a combination during summer months. But the South Island does more than defend itself as we will see.
North Island Spot Locations
I confirm that New Zealand's best waves lie along the black sand beaches of the west coast of the North Island.
Considered the best surfing spot in the entire country, Raglan is a small ecological village whose heart beats to the rhythm of surfing all year round.
In reality, Raglan is just a tiny part of the legendary Speed Highway #45, nicknamed "Surf Highway" by the locals.
The road runs along the Taranaki Coast offering a succession of uninterrupted beaches to surfers of all levels. Competitions are held regularly at Back Beach, Kumara Patch, Graveyard ...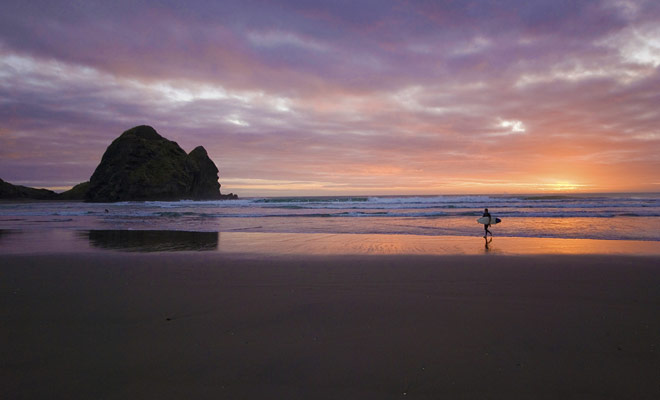 It is no coincidence that the best surf schools in the country are mainly concentrated near Raglan and its surroundings. Further north, the Auckland region is full of surprise, with Piha, a real postcard landscape. The colossal volcanic rock that stands in the middle of the beach looks like a lion watching the surfers.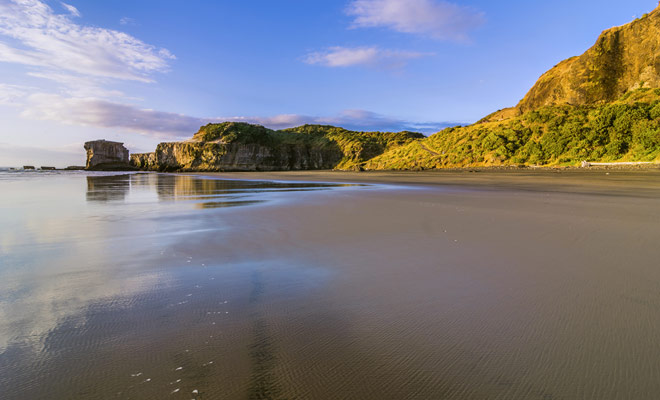 This is the advantage of living in New Zealand where surfing is a classic weekend activity. Muriwai beach which is only half an hour from Auckland and Lyall Bay who is just few minutes from Wellington are the most accessible beaches, but there are so many others! Tauranga or Gisborne on the East Coast are also very popular among beginners and surf professionals.
South Island Spot Locations
If Jade Island does not offer as many famous surf spots as the North Island, it is mainly because of its wild character.
The surfing beaches are mainly on the East Coast. Despite this, South Island has the second-best surf spot in the whole country.
Saint Clair is the main beach of Dunedin. Immense, it hosts international competitions of great extent, such as the Hyundai Pro Longboard Tour. With waves breaking on both sides, there is room for everyone even if Saint Clair tends to be crowded in summer.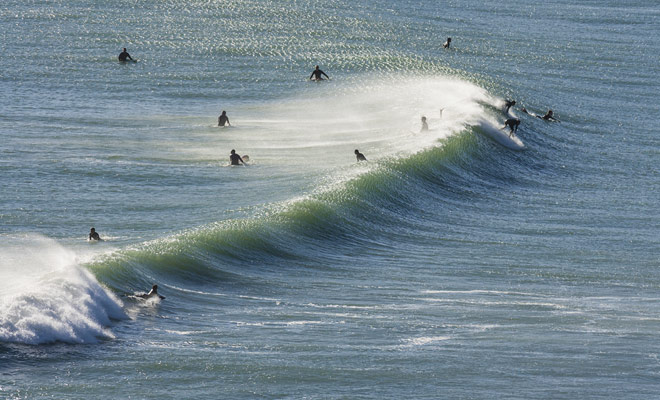 Still on the east coast, the surfers find their happiness from Karitane to Brigton, but it is by going up to Christchurch that one finds a myriad of spots. Then comes Kaikoura, in a peninsula famous for its whales, and where baby fur seals amuse themselves by climbing on the surfboards sometimes.
---
Who Can Surf in New Zealand?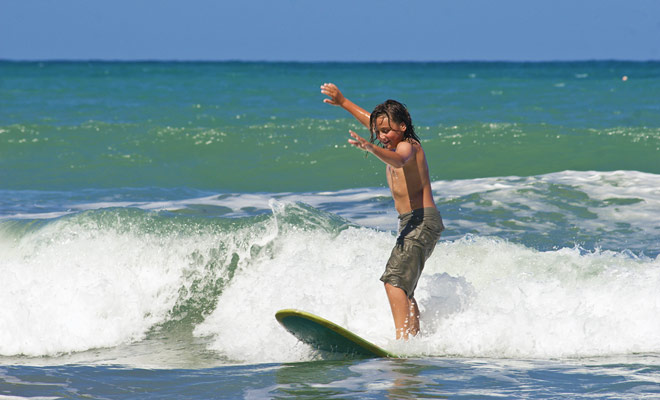 If you thought surfing was reserved for the blond Australian bodybuilder stereotype, you were wrong from the start. It's never too late to learn, and surfing in New Zealand is everything but an elitist sport for playboys.
Even if it imposes a minimum of physical condition, surfing remains very accessible.
This is a true sport, and like all sports disciplines, it includes rules to respect (etiquette is very important), a wide variety of surfboards and an extended vocabulary (leash, wax, etc.) that sometimes intimidates beginners.
Unlike children, adults are afraid of what people may think about them and tend to intellectualize in a sport that requires a complete letting go.
Hence the importance of not jumping into the water without taking real lessons to avoid developing bad reflexes.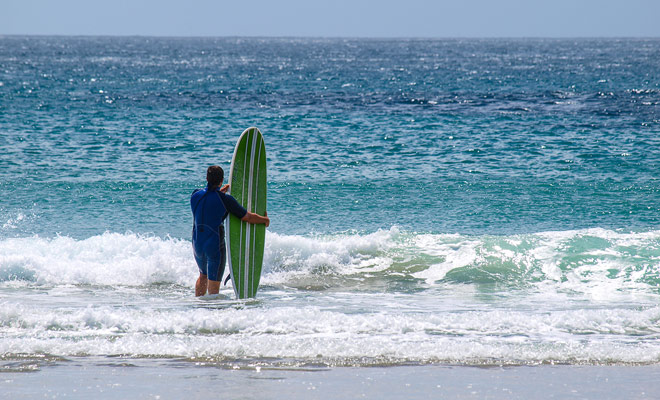 Well monitored, you will progress quickly without risking to demotivate yourself by yielding to frustration. Renting a surfboard, without having lessons with a teacher first, is indeed a very bad idea.
So if you have a free afternoon at the beach, it would be a shame not to try at least once. Even if you can't stand on the surfboard, you will have fun as never before.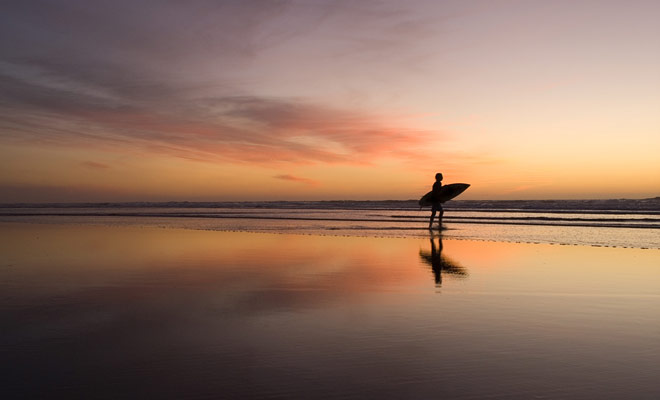 And who knows if one day you will proudly announce to your friends that you have learned to surf in New Zealand? At Kiwipal we would be happy to hear news from you, so do not hesitate to come and tell us if your first day of surfing was successful!
It remains for us to talk about the surf schools of New Zealand. I will give the mike to our friend Ben, a great surfer and whose legend says that he was already surfing at the age of four (still waiting for a picture). Ben will answer all your questions, so do not forget to send him the first photos where you stand up on a surfboard to thank him.
---
The Best Certified Surf Schools.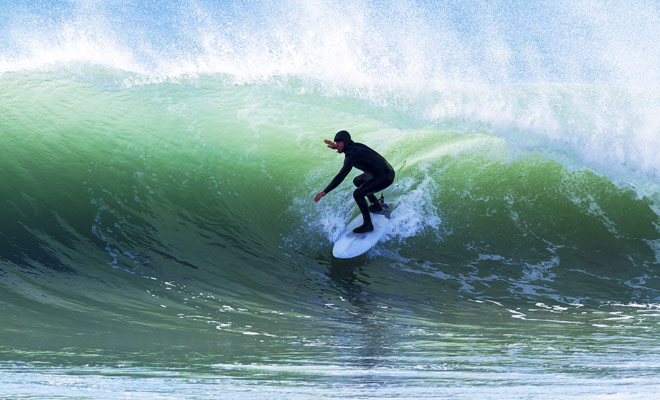 I have only one word: here is the list of the best surf schools in New Zealand! They are, of course, all certified, and you will follow lessons with experts who will teach you how to stand-up on a surfboard in only few hours.
A Guide Written by William.
Founder of Kiwipal, New Zealand Travel Guide.
Questions & Answers.
What can I do for you? Want to learn to surf in New Zealand? This is a great idea, and if you have any questions, I would be happy to share my experience with you.
All topics ...

10 answers in total

Surfing in New Zealand

5 answers

Safety Instructions

3 answers

Weather Forecast and Seasons for Surfing

2 answers
Surfing in New Zealand
Where to check beach conditions?

Many surf beaches are filmed and a convenient site is listing every webcam available. Ideal to get an idea of the waves in real time.New Zealand Surf

How to follow surf news in New Zealand?

There is a very good site that announces all the events and surfing competitions.Surf News

How to find out more about surfing in New Zealand?

I recommend you the excellent magazine of the surf, true bible for all the enthusiasts.NZ Surf Mag

Australia or New Zealand to go surfing?

Australia wins easily, not only because of the temperature of the water but also because its climate is much sunnier. To pretend the contrary would be pure sophistry, but the country of the Kiwis does not have to blush of its beaches which are exceptional in all points of view.

Can you really learn to surf in just 3 hours?

You will learn the rudiments and how to take a wave standing on the surfboard for a few seconds. The monitor helps you considerably to spot the wave to take. The lesson will remain an excellent memory and you will be able to perfect yourself over time.
Safety Instructions
Should you consult your doctor before taking surf lessons?

As always before embarking on learning a sport, it is highly recommended visiting your general practitioner.

Are there sharks off New Zealand?

Yes, but they do not attack the man because the waters are very rich in fish and these formidable predators are far too fed to be tempted to taste the human surfer. There have been attacks in the past, but they are very rare and one can't make any comparisons with Australia.

Can we surf on deserted beaches?

No, because the absence of a lifeguard exposes you to drowning in case of problems.
Weather Forecast and Seasons for Surfing
Can we swim without a suit in South Island?

No, even in summer the temperatures are too fair even if some Nordic guys are not afraid to try.

Can we swim without a suit in the North Island?

Yes, but only during the summer months and provided you are a bit brave. The temperature reaches 24 °C, which is a bit fair for some.
From 1355 € / person
Any Question?
Seek advice from experts in New Zealand:
Invalid email or message is too short!
Message sent !
A Kiwipal guide will answer to you as soon as possible. Thanks!