How to Find Jobs With a WHV?
Book your New Zealand Holiday!
Please contact us and we will help you to organize your trip! It's free and without commitment.
Ask a question ...
Read the post
Details
Advices
Presentation.
1

The Working Holiday Visa Spirit.

2

How to Organize Your Job Search?

3

What is the Experience Level Requested to Work?

4

Earn Money With Fruit Picking

5

WWoofing, HelpX and Factory Jobs

6

Catering Jobs in New Zealand.

7

Sheep Shearing and Volunteering.

8

Is it Easy to Find a Job in New Zealand?
---
The Working Holiday Visa Spirit.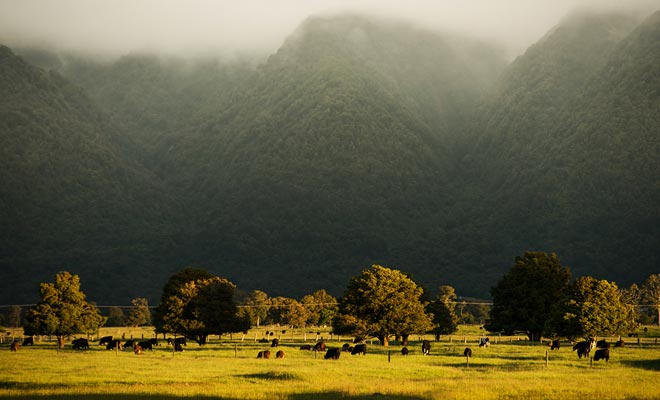 In New Zealand, you will mainly find modest jobs. However, even if it is not impossible to find real jobs, it is not the spirit of the Working Holiday Visa, and there are many reasons for that.
First of all, the nature of your visa clearly tells employers that you will stay in New Zealand for a maximum of one year.
In addition, your level of English may be a bit fair to allow a quick integration into a demanding profession. All jobs related to tourism, whether in activities, hotels and restaurants, require additional workforce, especially during the high season (from November to March).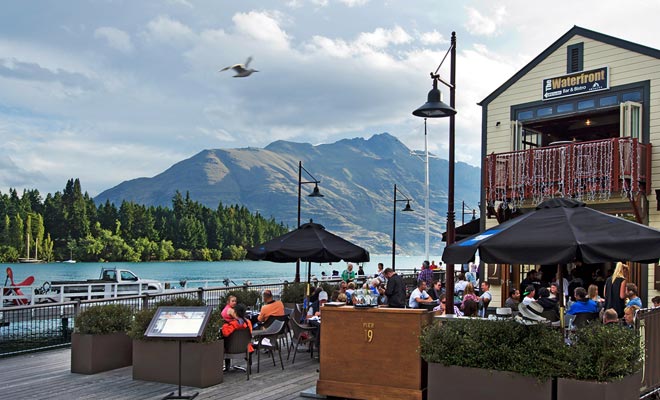 The work you are going to exercise can be tiring, but should not be exhausting.
If it is wise to work full days to put money aside, a part-time job remains the norm. It would be absurd to work all the time, or on the contrary to spend every day at the beach.
Small jobs provide great experiences, and young travelers are rarely exploited by employers in New Zealand.
The abolition of the visa quotas and the increasing number of young travelers clearly demonstrate that the system works.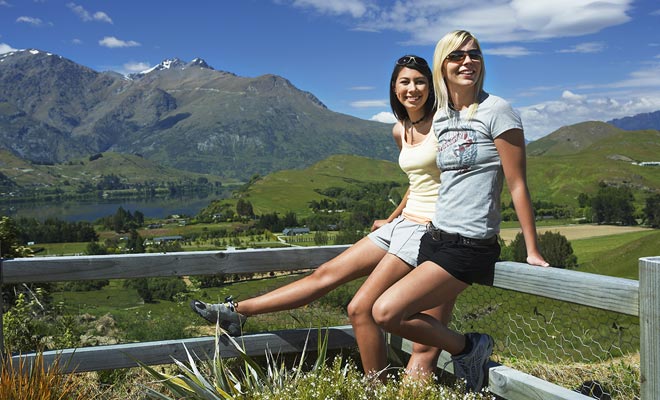 Naturally, the question of wages arises.
Set at $15,75 per hour, the minimum legal wage is usually paid on a weekly basis. But you can as well be paid by the day on farms, every 15 days or monthly.
I will introduce you to the classic jobs that recruit youth from the work holiday program.
The list does not pretend to be exhaustive, especially since there are an infinite number of different posts in the tourism sector.
Difficult to suggest working in a sector like swimming with dolphins for example, whereas there are only two or three offers available on the market for several thousand job seekers...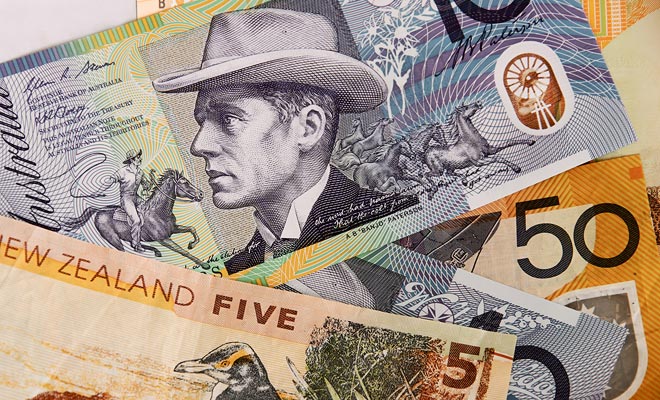 Because my role is not to sell dreams, but to provide you realistic solutions.. The trades I present (fruit picking, catering, wwoofing, helpX)are part of the sectors that actually hire young people with a Working Holiday Visa. The chances of being recruited are almost assured if you are motivated.
If you have questions about the Working Holiday Visa, you should read our extensive guide about the subject, because the present guide is essentially focused on the jobs you can find in New Zealand.
---
How to Organize Your Job Search?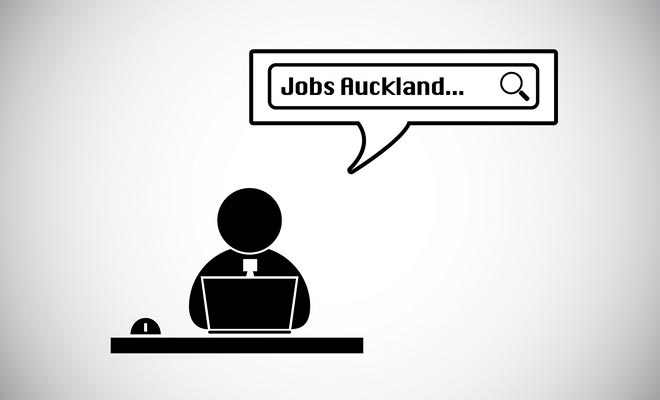 Finding small jobs in New Zealand is quite easy if you have a car and if you are well organized. Even if the solution may still work in the provinces, reading the local press to find job offers is an outdated method.
There are nowadays so many job portals on the Internet where one can find thousands offer.
In addition to the wwoofing and HelpX, communities, there are also many local websites (e.g. town halls, iSites...) with small jobs offer you should check.
Prepare yourself psychologically to make many phone calls to get interviews.
Motivation is a key factor, but it is even more important to be motorized.
For although the bus network is very extensive in New Zealand, it rarely connects farms and Bed & Breakfasts.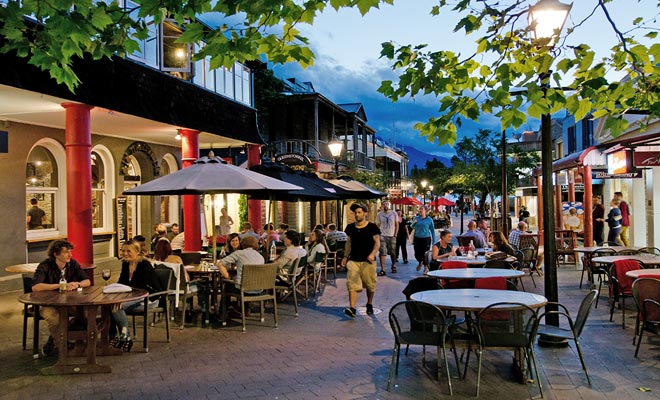 If your intention is not to work in a metropolis like Auckland, I advise you to establish a first base camp in a highly touristy place.
The cities of Rotorua, Nelson or Queenstown are extremely popular and offer many seasonal jobs.
You could visit the youth hostels to find job ads and meet other travelers at the same time (word-of-mouth is another way to be notified about job offers).
Wait in front of the Backpackers (like YHA or BBH) early in the morning to wait for the contractors who are hiring.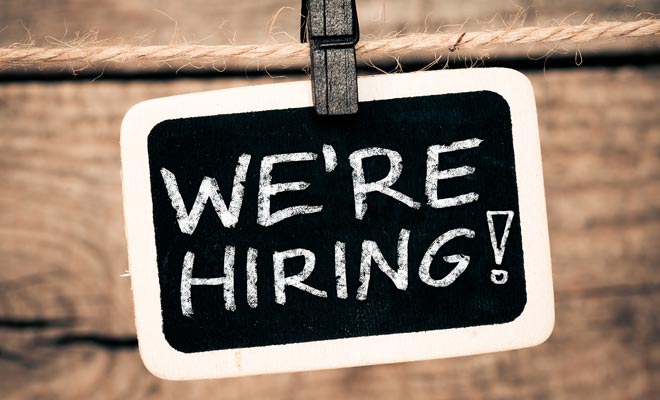 Contractors are in charge to provide manpower to farmers in the region. They can leave you by truck at the entrance of the farms (a service that does not come for free as you can imagine...) and get you back in the evening. As contractors tend to overlook the description of job offers, do not be shy and ask questions!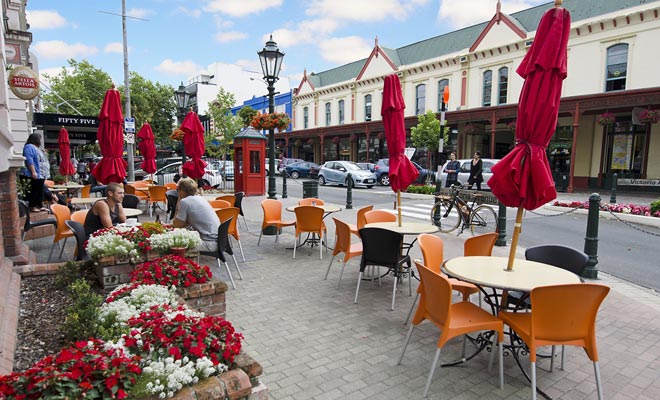 You can also do the exact opposite of this technique and aiming the less populated areas on the map.
This advice is especially valid during high season when Kiwi students are on holiday and compete with young people who travel with a Working Holiday Visa.
The landscapes won't be less magnificent, and you will live much more authentic experiences.
---
What is the Experience Level Requested to Work?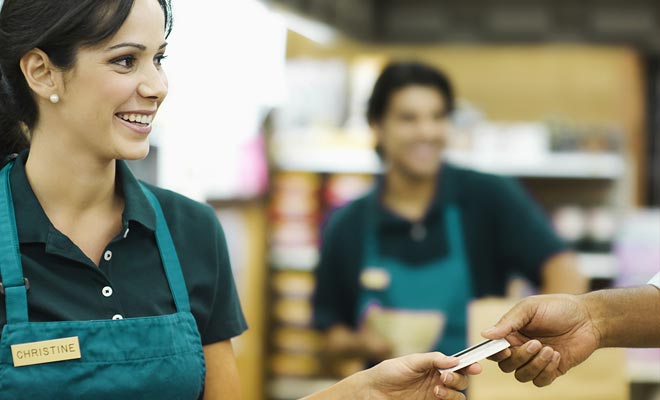 The English-speaking level varies greatly from one traveler to another. If almost everyone can work in a farm or picking fruits in a tree, these jobs don't imply to speak English. However, if you hope to work in the catering business, you can't ask every customer to repeat his order twice (think about it before applying for a job in a Starbucks).
Rebuilt your curriculum vitae to fit the New Zealand standard. Unlike the very succinct European model, a kiwi resume must detail each position to highlight the missions accomplished and the profits for the company. Provide recommendations from your former employers and you will increase your chances even more.
It is also advisable to specify your scores on the IELTS or TOEIC English tests as well as your diploma equivalences.
Even if you could pretend to a better position than dish washer in a restaurant, the idea is primarily to demonstrate that you are trustworthy and capable of working hard.
Not everybody comes back with an extraordinary level of English.
It is possible to remain close to people sharing the same origin and the same language (a trend which is, alas, very pronounced among young travelers but which doesn't help to progress in English).
Of course, an experience in fruit picking is not essential for the rest of your career, but you need to win some cash to continue the adventure.
---
Earn Money With Fruit Picking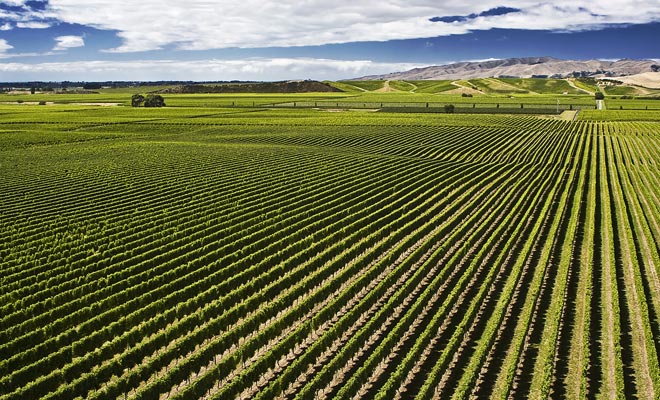 If you imagine winning a salary by picking apples in the middle of a splendid landscape while listening to music ... this is possible! But you must be aware that there are also inconvenient for every outdoors task.
Remember that the sun can be your worst enemy if you must work for long hours in the open air.
Because of the very thin ozone layer over New Zealand makes it easier to get sunburns if you forget to use sunscreen.
On the other hand, if the work won't be interrupted by a few drops of rain, a deluge rhymes implies technical unemployment without compensation.
If the weather is bad, you'll have to endure bad working conditions...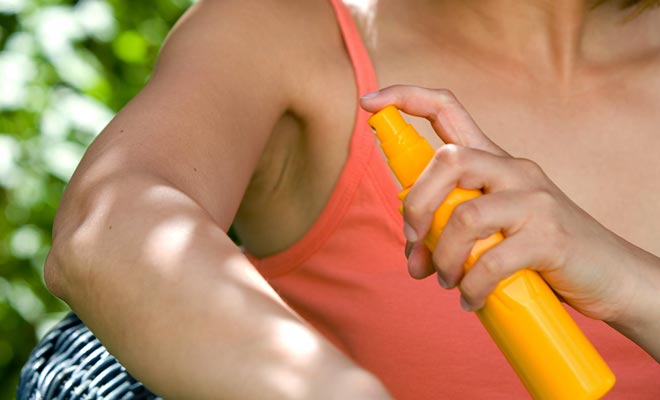 Starting in autumn, fruit picking is a sector that hires staff from January to March. The numerous Greenhouses offer some off-season opportunities, but one cannot hope to survive during a whole year with this!
Here are the fruit-picking jobs by the city and region:
| REGION | CITY | FRUITS |
| --- | --- | --- |
| Bay of Islands | Kerikeri | Lemons and kiwis |
| Hawke's Bay | Hasting | Apple, Pears, Peaches |
| Bay of Plenty | Tauranga & Te Puke | Kiwis |
| Otago | Alexandra & Cromwell | Stone fruits |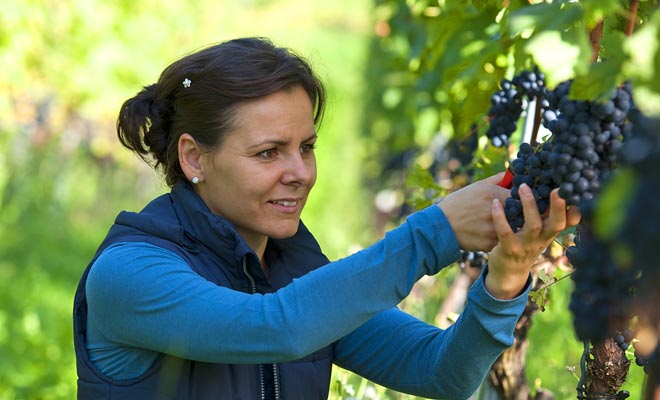 The fruit picking job is particularly physical and the salary depends on the number of bins collected in a given time.
Therefore, your priority must be to ensure that the quotas set by the employer correspond to the minimum wage in New Zealand.
If this work attracts so many people, it is mainly because it pays well.
The job seems easy but it is difficult for beginners, because one begins to be productive only after having accumulated a lot of experience. And the newbie will pay this experience at a high price!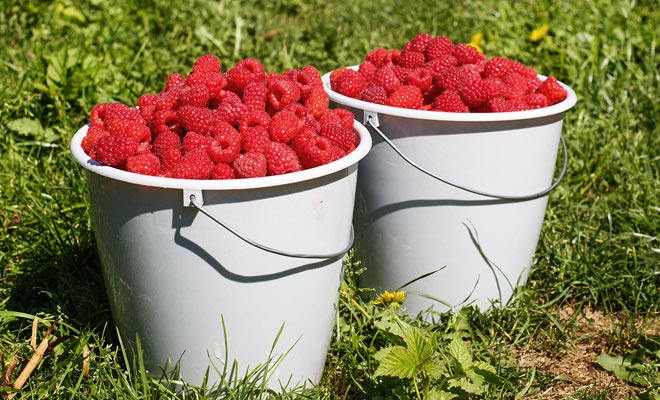 Despite training for newcomers, your first gestures will necessarily be slow and poorly coordinated. Practicing warm-ups and stretches can help reduce aches, especially if you are closer to your thirties than to your twenties. Try to imitate the movements from more experienced worker and take the time to observe his techniques.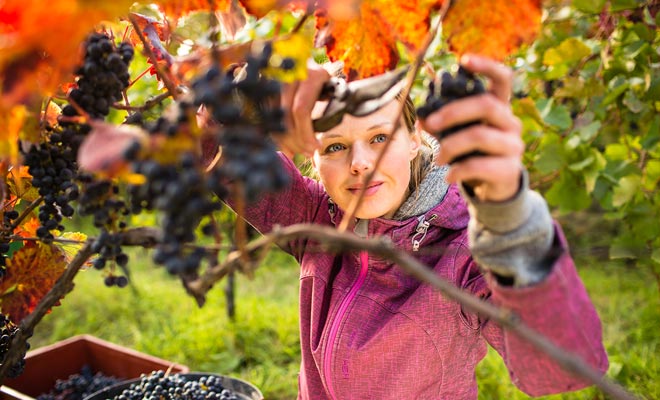 If people decide to give up, it is generally at the end of the second work day, and mostly because of the solicitation of an incredible number of muscles which one never uses.
But if you succeed in finding the appropriate tempo, and if you learn to manage your energy (you need to have a break from time to time), you will be rewarded!
Because the game is worth the candle! It is possible to win $100 for a full day work of eight hours.
But your chances to make money can dramatically increase if you follow our advice to the letter.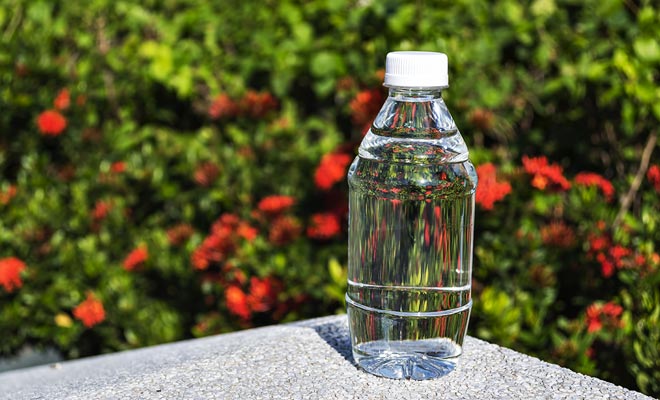 Each kind of fruit to be picked requires different gestures and positions.
In all cases, it is imperative to wear ample clothes that allow a maximum of mobility and to which you are not attached, because they will be quickly damaged or dirty.
Hat and long sleeves are essential to protect yourself from the sun!
You will not survive to exhausting work under the sun, unless you can drink a minimum of three liters of water per day and eat vitamin bars.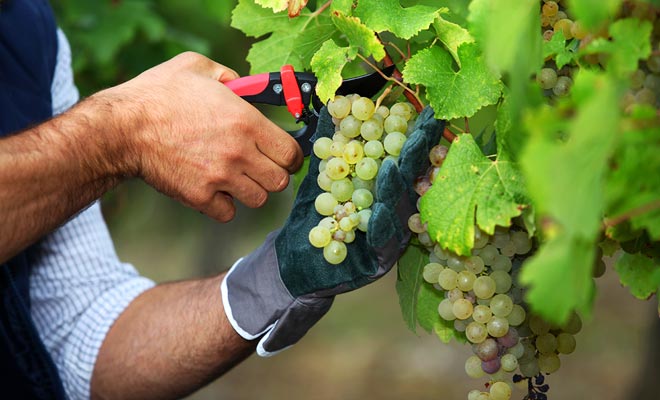 Finally, even if the working tools are provided by the employers, you should invest in your own tailor-made equipment (as soon as you have accumulated enough experience and money to know which ones to buy).
This may seem obvious, but better gloves and better pruning shears can sometimes double your productivity and therefore your earnings.
---
WWoofing, HelpX and Factory Jobs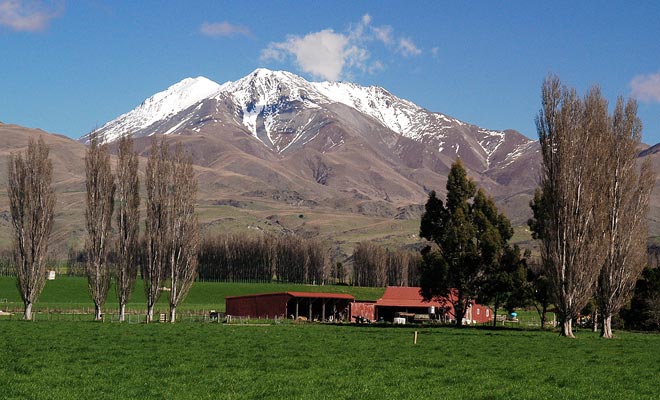 Many former travelers mostly recommend the wwoofing and HelpX solutions. Behind these strange words lies the best professional experiences that one can hope from a Working Holiday Visa in New Zealand. I would not say so for jobs in workshops or factories, but these opportunities deserve to be presented as well.
WWOOFING in New Zealand.
The "Willing Workers On Organic Farms", better known by the acronym WWOOF facilitate meetings between young workers and biological farm owners in search of manpower.
The principle imposes a few hours of daily work in exchange for accommodation (bed and meals included). No prior experience is required.
It is well understood that you will not work as a slave until dusk. You may use your free time before or after your work to visit the region.
If you are interested in the idea, you will need to subscribe to the WWOOF association ($40 to register) to get the list of farms who participate.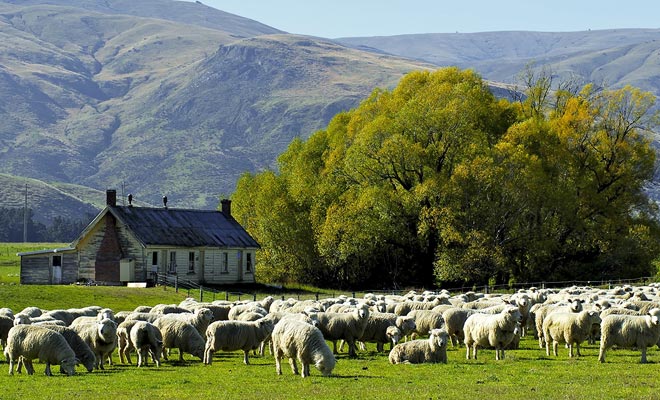 The WWOOF formula has few disadvantages and many benefits.
You will be very well received and accommodated directly at the owner's place or in a separate cottage. Meals are an opportunity to share the kiwi culture (and good food) while improving your English if you need it.
Of course, you have to be ready to do farm work. Cow milking, harvesting or construction of buildings must be activities that suit you physically.
Nothing prevents you from selecting your employers and moving from one farm to another according to your desires.
HelpX (Help Exchange).
HelpX (Help Exchange) is similar to the wwoofing but in a city environment.
It's an easy comparison, but one that is close to the truth, because it is roughly the same principle, just transposed into economic sectors that do not belong exclusively to the agricultural world.
The accommodation (with three meals a day) is always offered by the employer against four hours of daily work.
The variety of jobs is such that you can expect to work anywhere. The level of English improves accordingly and if you are here to improve, you can't dream of a better opportunity!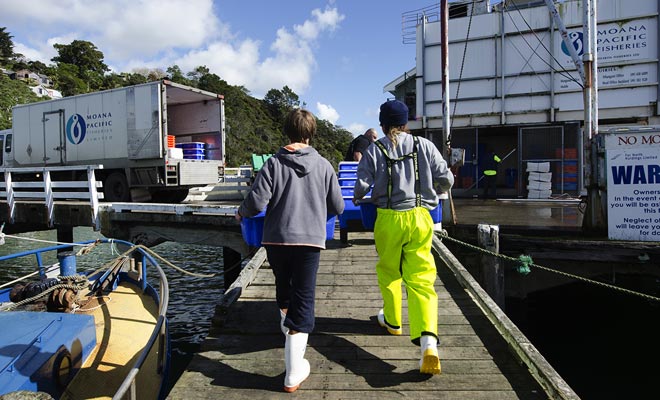 If there is no (in theory) experience required to get a small job (this is the principle), having a good curriculum vita can do no harm. Some HelpX experiences can also improve your resume, which will prove to be useful when you return in your home country.
Working in a Workshop or a Factory.
I guess you didn't apply to a Working Holiday Visa to spend your days in a factory where you play a remake of Chaplin's Modern Times.
Even if this type of job is interesting to earn money, it can also be exercised part-time in a region that deserves to be visited.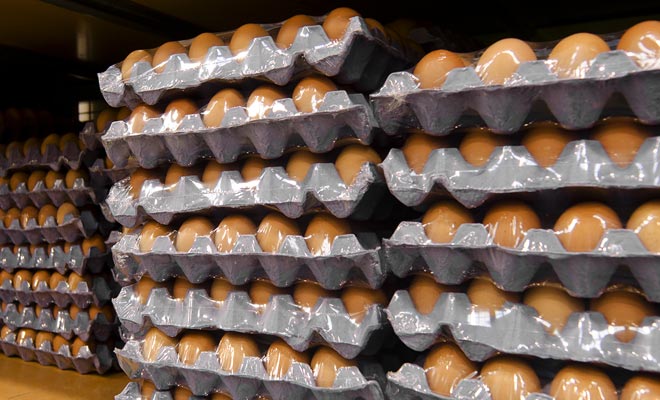 As a matter of fact, the packaging, checking or storage works are quite easy to find. It remains to be seen whether the rhythm of the chain with its planned breaks and the prohibition of chatting can be anything other than just a work to save some cash... it's up to you...
---
Catering Jobs in New Zealand.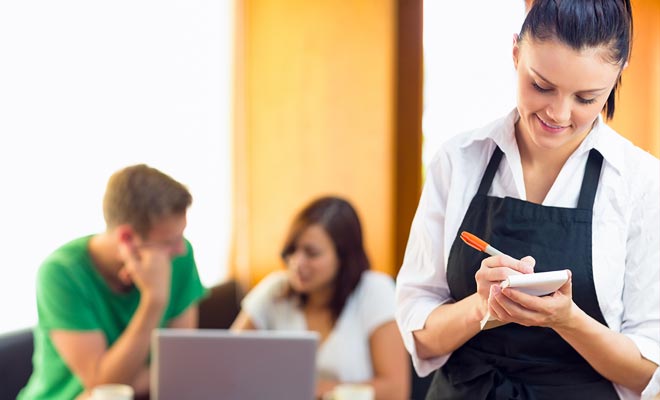 The first thing to know if you plan to work in New Zealand's restaurants is that you have to expect to be paid the minimum wage.
Formerly imported into the country by tourists, the tip was first considered as a mark of contempt. Year after Year, the custom has been spreading but is not yet an obligation. And because most travel guides continue to point out the uselessness of giving an extra to the waiter in New Zealand, you should not hope to gain fortunes with this.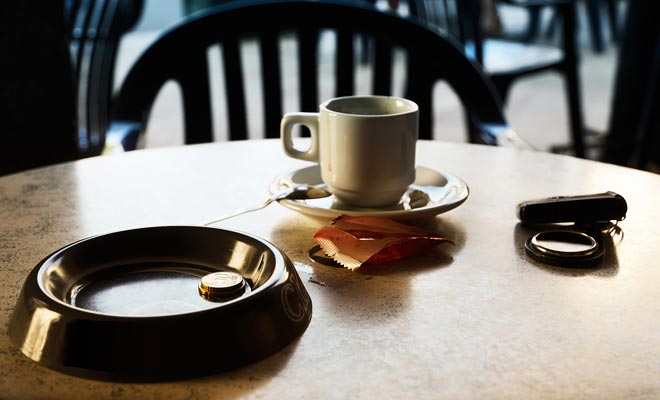 In return for your low pay, you will, however, gain a form of "stability", which is not without interest during a Working Holiday Visa.
You are free to use your spare time to look for a better job and save money in the meantime, especially as meals are usually offered after the service.
A contract in the restaurant industry almost always involves a minimum commitment of three months.
The employer hopes not to have to look for staff too often, while retaining the possibility of renewing unsatisfactory waiters.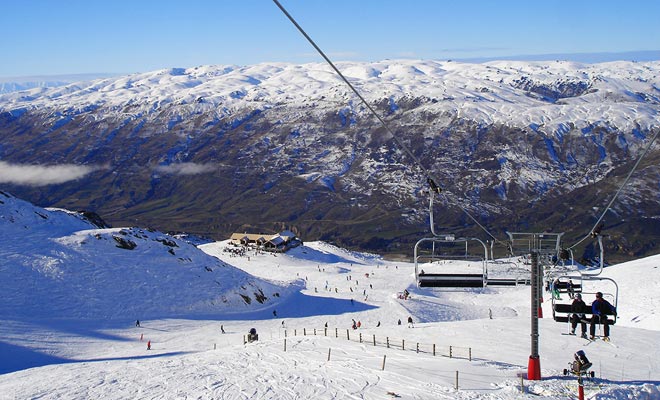 The restaurant sector offers little opportunities during the winter months, except in ski resorts which are crowded at this period.
If there are some ski resorts in the North Island, it is better to privilege those from Otago and Canterbury on the South Island.
But don't forget that working in the mountains has advantages and disadvantages.
The accommodation does not come for free and consumes the majority of the expected gains. You will be obliged to find a bed outside the stations, even if you have to pay for the trip every day.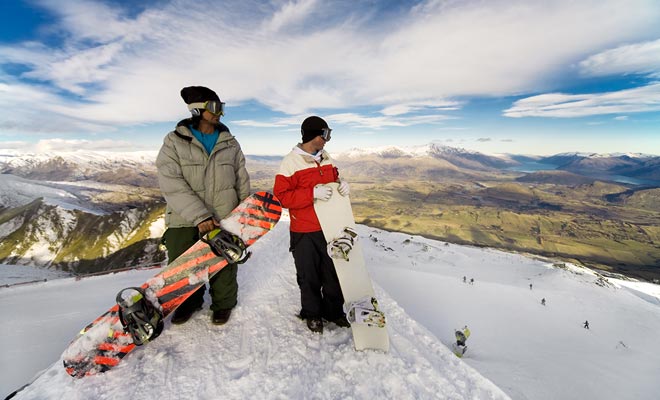 There are, of course, the festive atmosphere of the resorts, and especially the free ski passes after the lunchtime service (often given to the staff).
If you can justify a real skiing monitor experience, you can even hope to get a dream job if you contact the resort staff far in advance.
---
Sheep Shearing and Volunteering.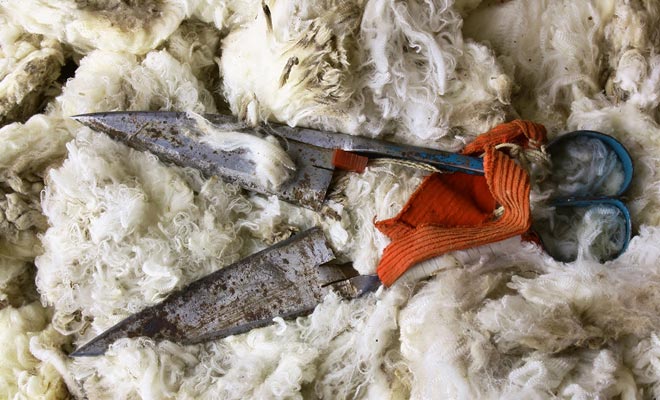 The Sheep shearing is a very popular activity in New Zealand, and some breeders have even made it a tourist attraction. As incredible as it may sound, people who work with the country's 30 million sheep are often volunteers.
Because being hired and paid to relieve a small sheep from its imposing layer of wool implies to be able to work very fast.
Faster in any case than a volunteer who does this job for pleasure but takes its time!
But you would be wrong to imagine that the life of a sheep-breeder consists in weaving balls of wool by the fireside.
There are four kinds of activities with sheep that can pay well if you are motivated.
Activities paid by sheep farmers:
Shearing


Consists in shearing the sheep. It is the part which everyone prefers, but which nevertheless remains tiring.

Crutching


Consists of mowing the sheep's "private parts" to prevent the onset of infections.

Tailing
Consists in cutting the tail of the lambs to limit the infections
(I guess this is not the most pleasant part of the job).
Lambing


Consists to facilitate childbirth. Depending on your nature, you will fall into tears or you will faint (or perhaps both).
If you do not feel ready for this, but if volunteering always motivates you, there is a another job opportunity that might interest you.
The Department of Conservation (DOC) is recruiting staff for environmental preservation work.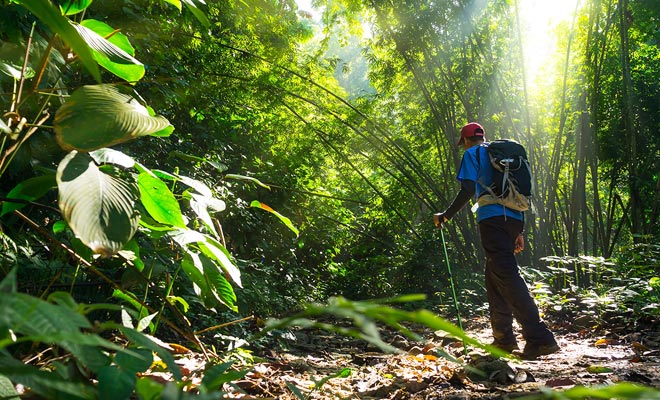 The jobs proposed are sometimes very physical (planting trees, building huts, creating trails ...) but also dedicated to the preservation of nature and animal life.
Be aware, however, that thousands of candidates hope to join the campaigns to protect kiwis and threatened species.
This is hugely popular, even if the work is not paid, and if participants have to pay for their food and transportation.
In return, you will be accommodated in the DOC shelters, often located in the heart of the wilderness.
An experience to try for a few days, weeks or even several months if you do not fear isolation.
---
Is it Easy to Find a Job in New Zealand?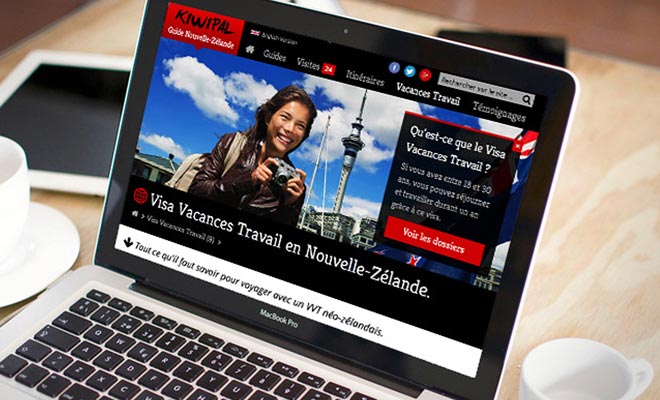 Even if you read as many articles about the Working Holiday Visa as you can, you will never be prepared enough. Of course, it is better to have studied the question, but the unexpected is what turns this experience a great adventure, and you can never completely eliminate the risks.
Even if the Working Holiday Visa allows some people to find out who they really are, its main interest lies in the freedom it provides. It is essentially a question of living professional experiences and meeting people who may become friends for life, but above all a great way to discover another culture. This not a mystical experience, but probably the best way to see the world with a different point of view.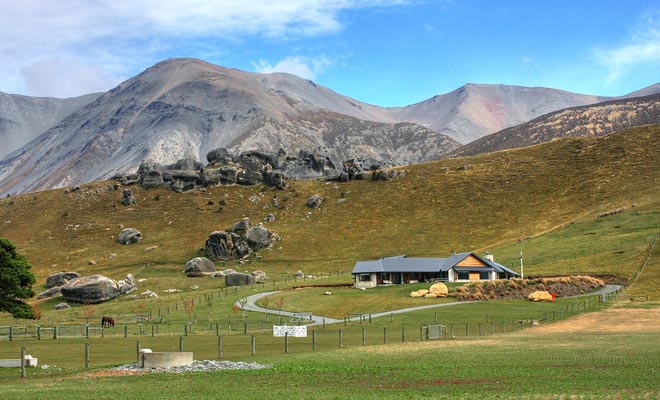 Naturally, I know you will search for work in the most beautiful regions of New Zealand.
But there is a good chance that your most beautiful experiences will take place off the beaten track.
Thus, a person who had originally planned to work as a waiter at Wellington can mow sheep near a filming location from The Lord of the Rings.
Another one who was dreaming of the sandy beaches of Auckland finally gives ski lessons in a mountain resort near Wanaka.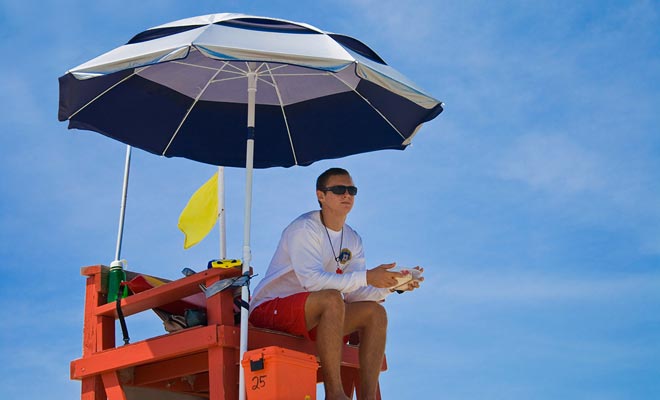 Finally, the key is to take the time to think and not to accept the first job available at any cost.
You should study the job offers in detail and follow the instinct that tells you to refuse if you are not convinced.
The malicious employers who play on the terms of the contract are fortunately rare.
On the other hand, because they had bad experiences, some employers are suspicious when they meet young people who could leave work without warning after 3 days.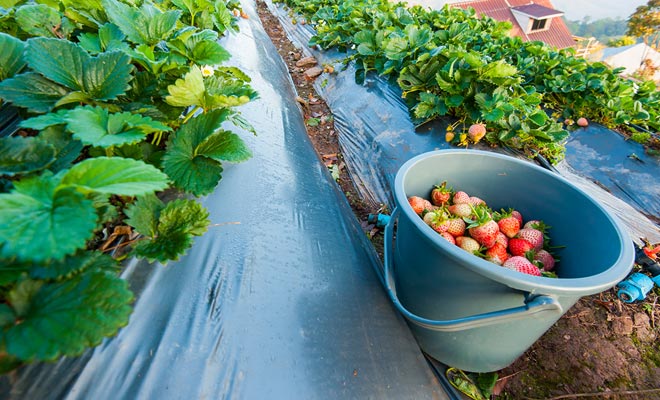 Do not be discouraged because you were fired on the pretext that you did not fill your daily quota.
It always takes time to adapt and some small jobs must be tried only to determine if they suit you.
But do not forget that you are supposed to play the game too. You will work only a few hours a day to have the chance to live in one of the most beautiful countries in the world.
Kiwis are very welcoming and nice people. Of course, some people are dishonest, like anywhere else in the world, but if you work hard, everyone wins.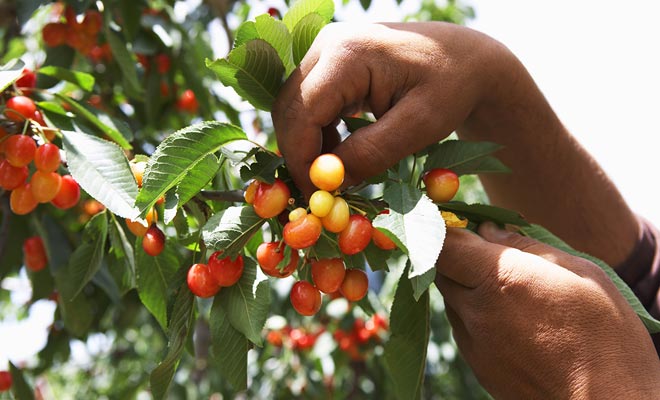 The desire to explore New Zealand with just a Working Holiday Visa is a kind of wanderlust, a true state of mind, not suitable for everyone.
Now that you know the kinds of jobs adapted to Working Holiday Visa, you must learn the conditions required to work in New Zealand.
If you have not already read it, I invite you to check the complementary guide about legal formalities.In the meantime, I leave you with Ben the Kiwi who take care of the questions & answers section.
A Guide Written by William.
Founder of Kiwipal, New Zealand Travel Guide.
Questions & Answers.
What can I do for you? It is not very difficult to find jobs in New Zealand, provided you are willing to move. this is also the spirit of the Working Holiday program.
All topics ...

10 answers in total

Wwoofing

5 answers

HelpX

4 answers

Picking

1 answer
Wwoofing
How to find wwoofing jobs?

Check out the main dedicated websites. The official website of the wwoofing is obviously a gold mine, but it is not the only one. The FHINZ sells its list of 190 farms for $25 and Rural Holidays lists the stays on the farm or at the inhabitant.WWOOFFarm Helpers in NZRural Holidays

Can we work wwoofing jobs for a couple?

You will need to find an employer looking two people to hire. It can be done, although this will often limit the opportunities.

What is the duration of missions in wwoofing?

You will usually be recruited for a minimum period of five days. If the quality of your work is acceptable, the employer will probably offer you to stay longer.

Is it easy to find work in wwoofing?

It is possible, but this type of highly sought-after jobs must be confirmed several weeks in advance.

Can we make bad encounters in wwoofing?

The welcome is usually very warm and the New Zealanders are reputed to be honest. But there are counter-examples as everywhere else in the world. To avoid unpleasant surprises, ask for as much information as possible about the work to be done. Avoid any ambiguity about the payment and the daily working time. If you feel that the employer is playing on the terms or is dodging your legitimate questions, run away.
HelpX
How do I find work in HelpX?

The list of farms, B & Bs and other potential employers is exclusively on the official website.HelpX

How do I sign up for HelpX?

There are two offers on the official website. The Free membership formula allows you to submit your resume to be contacted by employers. Invoiced $20, the paid formula allows to directly contact the employers and it gives more information about them.

Should I opt for a paid HelpX subscription?

The paid registration is highly recommended as it increases your chances of finding work. Be careful not to multiply the requests to the envy at the risk of being banned from the service. Apply only for jobs that really interest you and do not spam!

Can we make bad encounters in HelpX?

As for the wwoofing, one should be wary of job offers that do not clearly specify the nature of the work and the conditions of remuneration. To the extent that you have access to the testimonials of previous employees, the chances of making a bad encounter are quite low. The only real concern is for employers who are turning part-time work into a full-time position, which is illegal.
From 1355 € / person
Any Question?
Seek advice from experts in New Zealand:
Invalid email or message is too short!
Message sent !
A Kiwipal guide will answer to you as soon as possible. Thanks!