What Are the Formalities to Visit the Country?
Book your New Zealand Holiday!
Please contact us and we will help you to organize your trip! It's free and without commitment.
Ask a question ...
Read the post
Details
Advices
Presentation.
1

New Zealand's Customs Policy.

2

Proof of Identity Required.

3

Visa, NZeTA certificate and IVL tax.

4

Do You Need Vaccinations?

5

What to Declare at the Airport's Customs?

6

How About Biosecurity Checks?

7

Who Do You Call in Case of Emergency?

8

Practical Advice You Should Keep in Mind.
---
New Zealand's Customs Policy.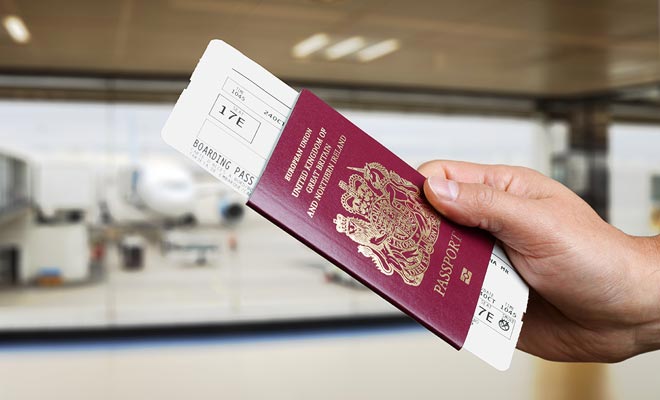 New Zealand is ranked among the safest countries and the more green in the world. To protect its ecosystem and the way of life of its population, access to the territory is highly regulated.
The formalities are not necessarily more complex than anywhere else in the world, but they are quite strict and a bit original. But many visitors are not aware of that and can be surprised at the arrival. If I can avoid you to open all your bags in panic, I will have accomplished my good deed of the day.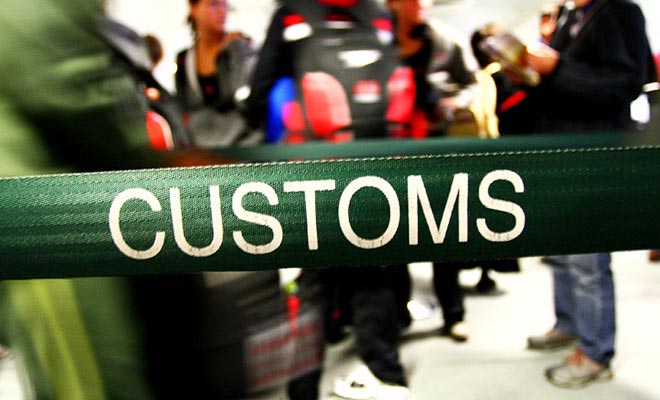 I'm going to explain how you can go through customs and biosecurity controls without any stress. Most travels in New Zealand go on without incidents, but you'd better know how to react if the unexpected happens. Embassy or consulate, I will also present the different options in case of trouble.
---
Proof of Identity Required.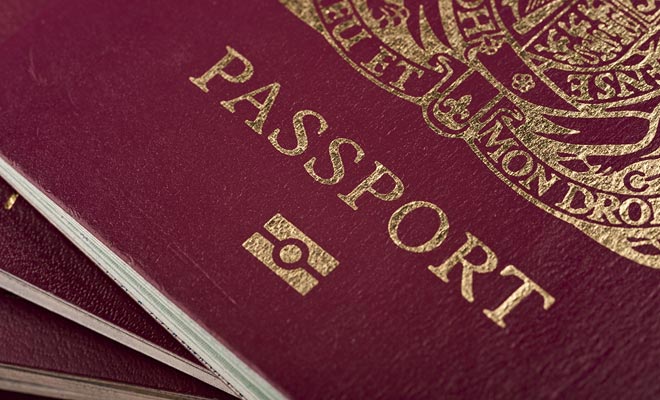 If your country has good relations with New Zealand, the formalities are without any real surprises but retain some subtleties.
First make sure that your passport's validity period is correct (please note that biometric passport in not yet required).
It depends on the country, but your passport must usually be valid for a period of three months (one month only if you are a UK citizen) after the date of your return. The validity of the document can often be extended in your town hall if necessary.
Then, your own driving license is not always enough to drive or rent a car in New Zealand.
If you do not come from UK, Australia..., your original license must be completed with an international driving license.
This is actually a simple English translation of your own driving license, issued by city hall, prefecture or by mail.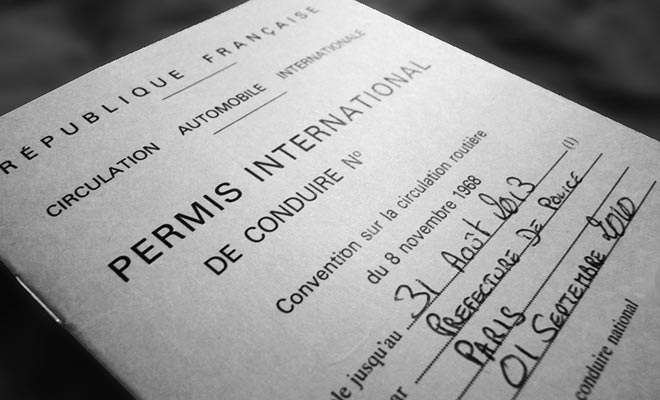 The international driving license is valid for 3 years. So, iIf you already own one, make sure it has not expired yet! For extended stay, do not forget that you will need to pass driving tests within a year, except if your country has agreements with New Zealand (More information available here).
I suggest you make photocopies of your ID card or passport to have them certified by an official.
These duplicates can be entrusted to a friend or stored online: they will be useful if you lose your original document in New Zealand.
---
Visa, NZeTA certificate and IVL tax.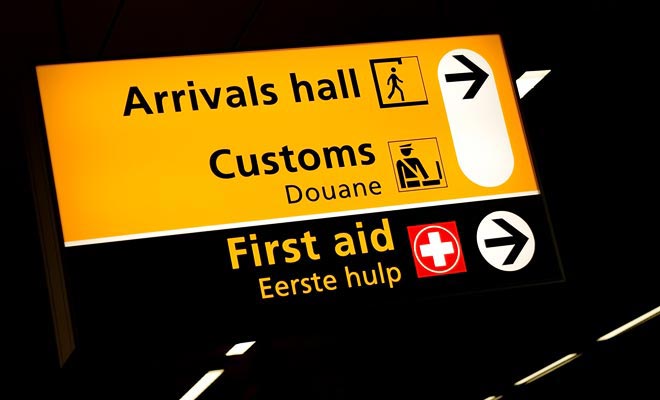 Most European countries have an agreement with New Zealand, and you probably do not need a visa for a stay less than 3 months (up to 6 months for UK citizens). But you must have a return plane ticket and at least $1000 per month to live (an amount reduced to $400 if your accommodation is already prepaid).
And because the Immigration Service may ask the presentation of your return air ticket, do not keep it at the bottom of your luggage! You should also prepare the receipts of your travel expenses, to attest that hotel rooms and vehicle are already booked.
For a longer stay, one must request a visa from the New Zealand Visa Application Center in London.
The procedure cost approximately $45 and is achieved by mail, but this is not the subject of this article ...
NZeTA and IVL
As of October 1, 2019, citizens of some countries will need an electronic certificate (NZETA) and pay a fee (IVL) for the preservation of the environment.

This step will be mandatory to get on the plane and formalities can take up to 72 hours (do not wait until the last minute!).

For more information, please visit the official website.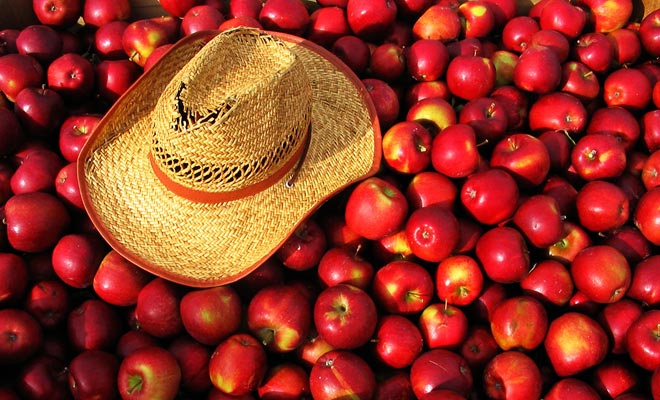 If you are under 30 years, the Working Holiday Visa (WHV) may interest you. It allows a stay of one year and gives you the right to work and study in New Zealand. It can even be extended by three months if you prove to have worked in the agricultural sector.
The Working Holiday Visa has an entire section on Kiwipal. Every aspect (work, employment, transport) is covered with great detail.
---
Do You Need Vaccinations?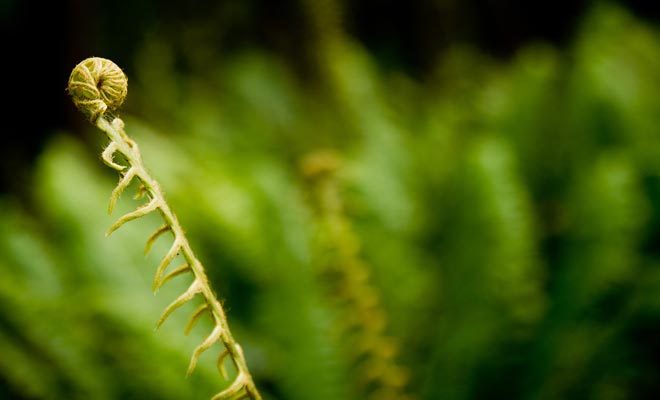 No vaccination is required to visit New Zealand but your birth country may imply special rules (check with your embassy). However, please keep in mind that medical consultation, purchase of medicines and health care are at your charge (you should seriously consider a travel insurance).
It is essential to travel with ae good insurance. Your credit card may include some advantages and services (check with your bank), but can't match with a real travel insurance. In case of accident, the medical expenses can easily ruin you if you are not insured, and I'm not trying to scare you!
Surgery or repatriation for example can cost more than $20000 while a basic travel insurance would have paid all the expenses.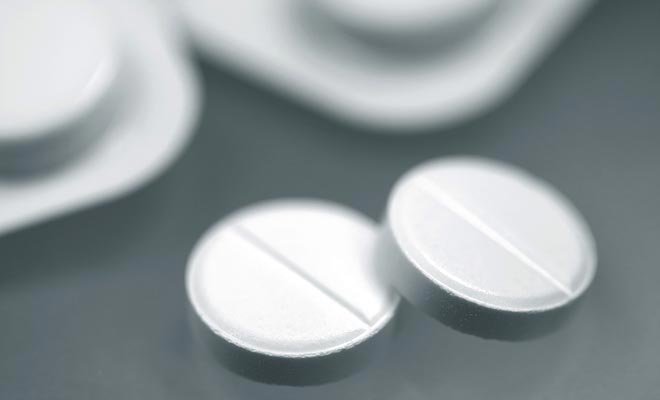 If you have specific health concerns, you should visit your doctor before planning your stay in New Zealand.
A translation of your doctor's prescription is required if it is not written in English.
But for common medications (like aspirin for example) you do not need translations and you just need to declare these products on your passenger card.
---
What to Declare at the Airport's Customs?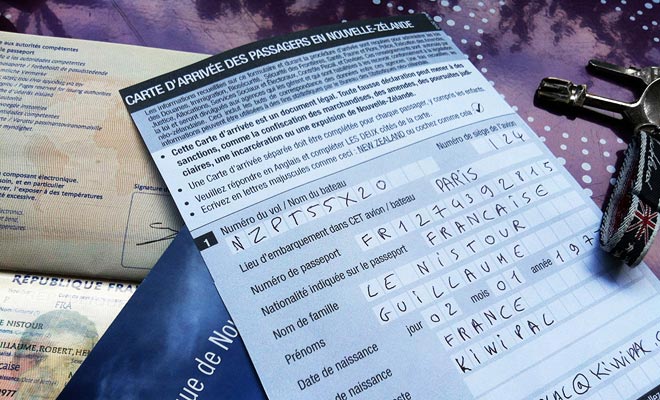 The aircraft's staff will distribute passenger arrival cards before landing in New Zealand. If you have already traveled abroad, you are surely familiar with this standard procedure. This document allows to declare your situation and what you are bringing in the country. You may also download it in advance on the official website of New Zealand's Customs.
Legislation on alcohol and tobacco is clearly established. A person aged 18 (or over) is authorized to carry 1125 milliliters of spirits and 4.5 liters of wine or beer. The number of admitted cigarettes is quite low (fifty). The global value must not exceed $700.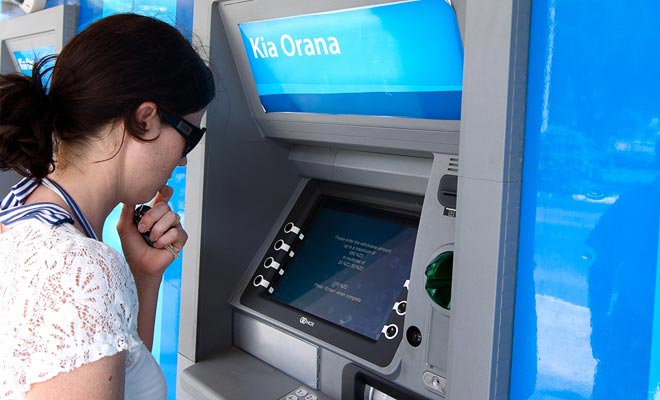 You are free to enter New Zealand with as much cash as you want, but you must declare any amount exceeding 10000 $. The importation of products related to endangered species is, of course, illegal. You are not likely to own ivory or whale bones, but the tortoiseshell adorning glasses are more widespread.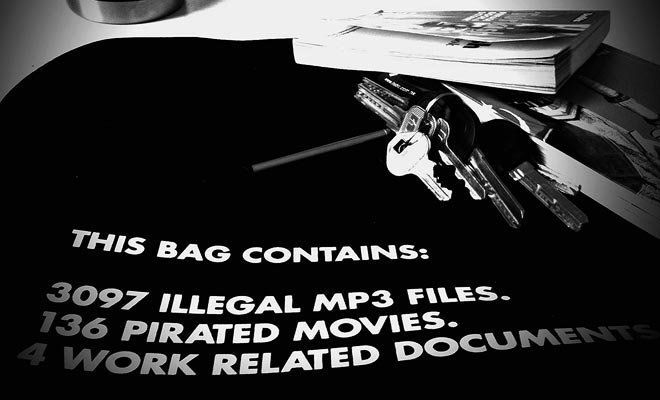 If you have recent computer hardware, it is recommended to travel with the bill. If the customs service controls you at the return, and if you can't show a proof of purchase, you may pay the customs tax and even a fine for smuggling.
You must declare your medication to the customs and be able to provide an English translation of your prescriptions made by a certified translator, except if you are traveling with common medications which are sold in supermarkets in New Zealand, like aspirin, for example.
I guess it is ridiculous to specify that firearms are not allowed... But did you know that a severe penalty awaits you if you try to introduce a single apple on the territory?
---
How About Biosecurity Checks?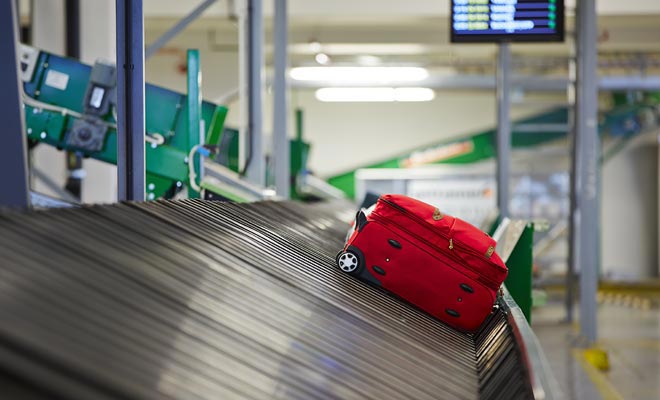 The Biosecurity check is the most important part of the New Zealand's Customs procedure. You should read the following advice carefully, and remember that Zero Tolerance is the rule.
The New Zealand ecosystem was separated from the rest of the world during millions of years. Nature has not yet developed some defense mechanisms against pests. To fight the possum who devours the trees and spreads diseases to the cattle, the country spends nearly $ 100 million each year.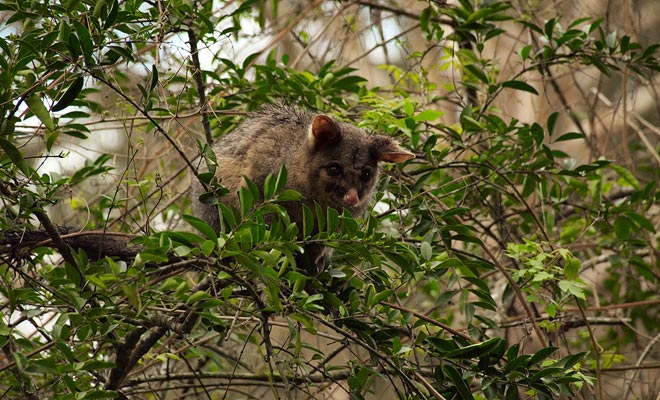 It was to protect its agricultural economy and its fragile ecosystem that the government introduced biosecurity controls at the airport. Upon landing, you will notice the presence of big information panels and special bins. This is your last chance to get rid of any forbidden goods.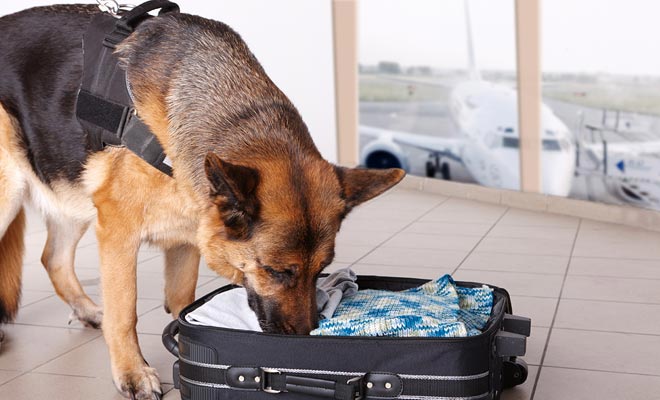 Dogs are specially trained to recognize suspicious smell in the luggage. They seek less drug than food or other perishable items! In case of a positive control, a single apple implies a $1000 fine (reduced to $400 if you pay immediately). But for more serious cases, the consequences can imply a 100,000 dollar fine and five years of imprisonment.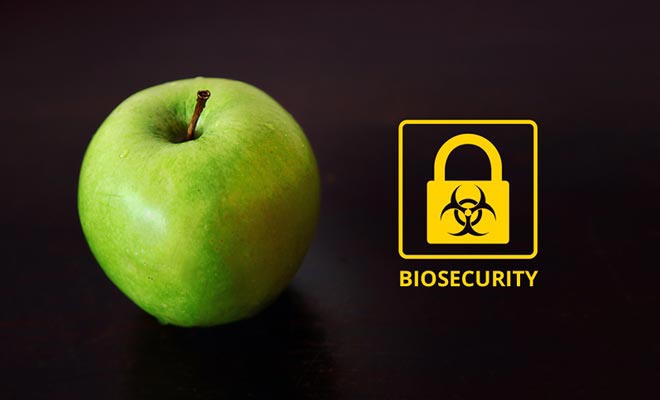 If you have any doubt, take the initiative and mention the product in the customs form. Place the product concerned clearly visible on the top of your luggage. Of course, the full list of permitted or prohibited products should be checked before packing.
If a customs officer asks you to open your bag, you must cooperate without asking questions. Never try to argue with them, because this kind of attitude would only make you look even more suspicious.
Most of the time, you are just facing a random check procedure, and a dog will just sniff your luggage and you will be free to go.
All animal-derived products are banned:
Meat, cheese, honey ... regardless of their form (cooked, dried ...)
Feathers, skins, untreated wool (including clothing)
Any plants or plant derivative products are banned
Fruits, vegetables, spices, seeds, herbs ...
Objects made of straw or wood (they may contain parasites)
Some industrial food products such are allowed, but they must be kept in their original package, labeled, sealed and never opened before. Wine, beer, spirits and tobacco are permitted provided they do not exceed the defined quantity.
Camping gear or hiking which is not new should be declared! If earth is found under the soles of shoes or camping equipment, they will have to go through the decontamination service. The dirty object in question will be cleaned, making you lose valuable time after a long trip. The fine is possible if you forgot to report the object earlier in the customs form..
Do not take biosecurity lightly, because it is applied to the letter by the customs agents. The fine is systematic and there is absolutely no way to escape the penalty.
---
Who Do You Call in Case of Emergency?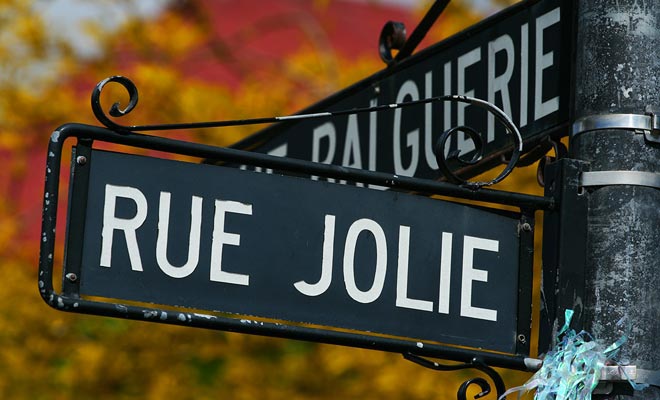 The satisfaction rate recorded after a trip to New Zealand is the highest in the world. There are statistically very little chances to undergo serious issues during a stay. But who can help you in case of problems?
Most countries have an embassy in New Zealand, and diplomatic relations with Kiwis are excellent most of the time. However, one must not forget that being a tourist gives no special rights in New Zealand.
In case of emergency, it is useless contact your embassy, because its sole purpose is to serve diplomacy between governments. Instead, you should join your consular representation directly.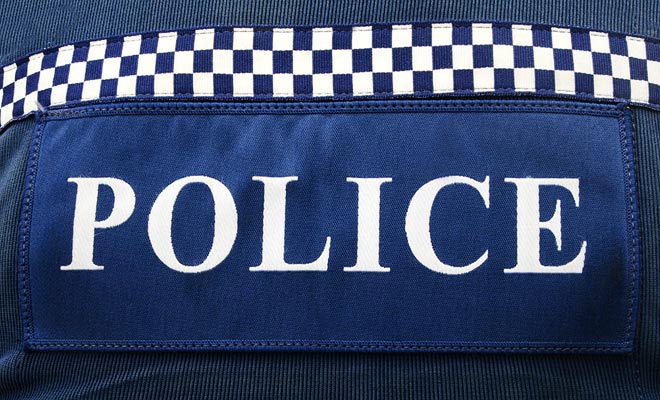 Whether you are a victim of robbery, assault or any form of crime, you must contact the police first.
However, you should contact the consulate in case of loss of your passport.
A free pass will be issued to grant a return to your country. You may also contact your travel agency (if you chose, alas, to book with the help of a travel agency…) to seek advice, but you are on your own most of the time.
The Consulate won't give a penny to help, because it is the traveler's responsibility to subscribe for a good travel insurance.
Only a serious motive such as hospitalization may justify an intervention from the consulate to facilitate the procedures. But one must not expect any financial assistance.
It is my duty to underline the fact that the possession of drugs (including cannabis) is not only liable to a heavy fine, but will lead to expulsion. Depending on the quantity of drugs seized by the customs officers, a prison sentence is likely and the New Zealand Police won't apply any tolerance for the tourists.
---
Practical Advice You Should Keep in Mind.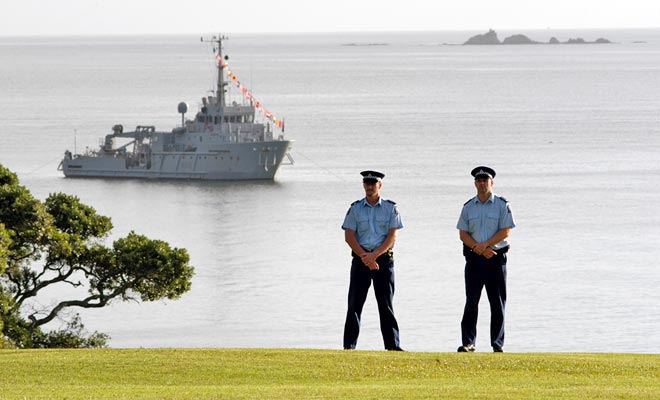 Tourism plays a major part in the economy of New Zealand. Visitors are treated with the utmost respect, but punished like any citizen when they do not respect the Law.
Customs controls are particularly strict in New Zealand.
I often say that the holidays really begin when you leave the airport after having passed customs!
If you do need to remember only one advice (I hope nonetheless that you will not forget the others ...) it would be to declare each object in case of doubt. If any declared product is seized by the customs officers, you will escape the fine at least.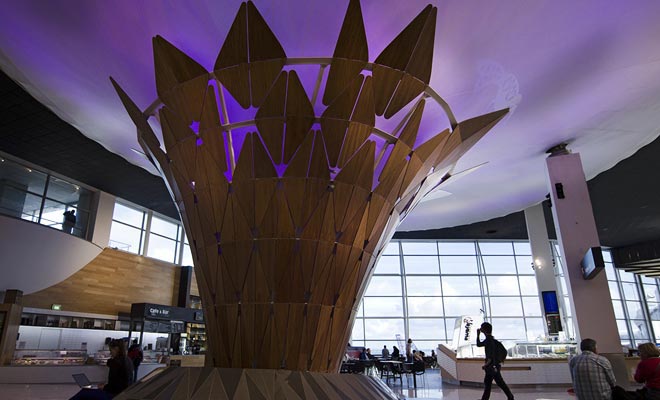 Clean your camping and hiking equipment before packing your bags. Do not hesitate to be maniacal because customs officers are paid to be so! For your return trip, you are allowed to bring back goods for a value of $655 maximum. Keep this in mind if you plan to buy souvenirs during your stay in the country. In any case, carefully keep the proofs of purchase and keep them handy.
Do not expect to get a refund of the GST (Goods and Services Tax) before leaving the country, because this procedure is not available in New Zealand. I hope I did not scare you with all these formalities. The overwhelming majority of visitors pass through customs without a hitch. But an oversight can happen to anyone, so be sure to proofread this article, and take a look on the useful links section. I wish you a nice trip in New Zealand!
A Guide Written by William.
Founder of Kiwipal, New Zealand Travel Guide.
Questions & Answers.
What can I do for you? It goes without saying that one does not go to the other end of the world without a minimum of preparation. I know the formalities by heart, so do not hesitate if you have any questions!
All topics ...

14 answers in total

Customs and Prohibitions

4 answers

Visas (Tourist and WHV)

3 answers

Health and Insurance

3 answers

Passport

2 answers

Driving License

2 answers
Customs and Prohibitions
Is biosecurity to be taken seriously?

Biosecurity applies to the airport and all travelers must pass this control before entering New Zealand. Do not take this step lightly, the slightest offense can result in a $400 fine!

What products are prohibited at the airport?

The list of prohibited products is published on the website of your airline. Take the time to consult it and make sure that your cosmetics are well enclosed in waterproof plastic bags.

Is Cannabis Legal in New Zealand?

Consumption and possession of cannabis are prohibited and you risk immediate expulsion from the territory and a heavy fine if you do not comply with the law.

Can VAT be refunded at the end of the stay?

The GST is not reimbursed, regardless of the nature of your stay.
Visas (Tourist and WHV)
Do I have to pay a visa?

You do not need a visa for a tourist stay of less than three months (if you come from most European countries). For longer stays (including with a Working Holiday Visa), you will need to contact the Immigration Department.Minister of Immigration

How long to stay with a tourist visa?

The tourist visa is valid for three months. Note that it is enough to leave the territory to recover again three months of authorized stay, provided that your financial means allow you it, and with a limit of nine months per year.

What is the Work Holiday Visa?

It is a Visa for young people between the ages of 18 and 30 (35 for Canadians) and which allows them to stay and work for a whole year in the country. This visa therefore acts as a work permit, but it is only valid once in a lifetime. See our Working Holiday Visa section on Kiwipal for more information.Working Holiday Visa
Health and Insurance
What are the mandatory vaccines?

No vaccine is required to enter New Zealand territory.

Is passenger insurance requested?

Travelers insurance is compulsory for a stay with a Working Holiday Visa, but optional (at your own risk) for a short stay.

Who to contact in case of problem on site?

In case of emergency, you can contact your Consulate or your Embassy. In most cases, it is sufficient to speak to the authorities of the country.
Passport
Is it necessary to have a biometric passport?

The biometric passport is indeed mandatory. In any case at the present time, there are not so many old passport models in circulation.

What is the validity required for the passport?

Very often, the validity date must be three months longer than the date of return to your country, but please check on the New Zealand immigration website.
Driving License
Do I need a special driving license for New Zealand?

En plus de votre permis de conduire, vous avez beaucoup besoin d'un permis de conduire international, généralement délivré gratuitement. Ce document est obligatoire si votre propre permis de conduire n'est pas rédigé en anglais.

Is my own driving license valid in New Zealand?

Your own country driver's license may not be recognized in New Zealand. Only a permit written in English is valid. If it's not the case, you must request an International Driving license.
From 1355 € / person
Any Question?
Seek advice from experts in New Zealand:
Invalid email or message is too short!
Message sent !
A Kiwipal guide will answer to you as soon as possible. Thanks!