How to Stay Without Going Over Budget?
Book your New Zealand Holiday!
Please contact us and we will help you to organize your trip! It's free and without commitment.
Ask a question ...
Read the post
Details
Advices
Presentation.
1

What Kind of Accommodation For a Working Holiday Visa?

2

Flat Rentals in Town.

3

Formalities and Supporting Documents.

4

How to Find a Flatshare?

5

Accommodation in Backpackers or Youth Hostels.

6

Wwoofing and HelpX Solutions.

7

Camping in New Zealand.

8

Choosing Accommodation Adapted to Your Personality!!
---
What Kind of Accommodation For a Working Holiday Visa?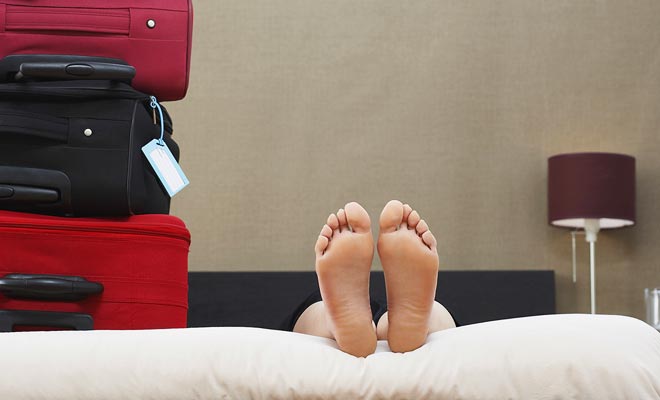 If we don't count the plane tickets, accommodation will be your first expenses throughout your entire Working Holiday Visa in New Zealand. Whatever the kind of job you plan to practice in New Zealand, there is a wide variety of possible accommodation including camping, apartments, youth hostels and share accommodation...
If they are suitable for a few weeks' stay, hotels and Beds & Breakfasts are to be avoided for a one-year trip. Of course, they can occasionally serve as a reward after a very intense period of work, but their prices usually exceed what you can earn in a day with small jobs like fruit-picking.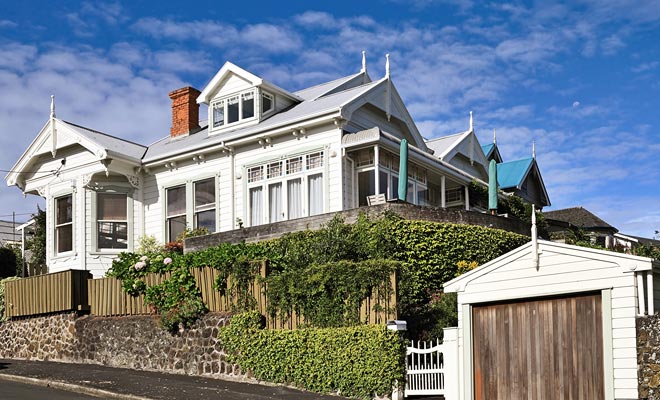 However, you do not have to spend all your nights under the stars, or on the uncomfortable back seat of a used car.
Because if this type of Spartan accommodation can be acceptable during the holiday part of a Working Holiday Visa, it is incompatible with physical jobs that require a good night's sleep to recover. Traveling with a reduced budget may impose to tighten your belt from time to time, but sacrificing the minimum comfort just to save money would be a major mistake.
The quality of rest and sleep are not negotiable if you hope to hold a full year abroad.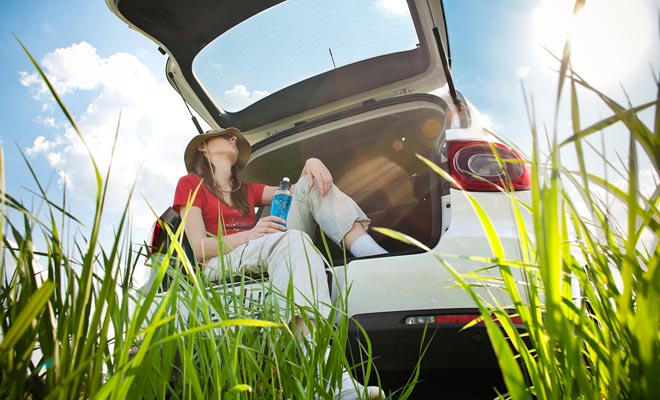 I will present you the various accommodations adapted to the budget of a Working Holiday Visa. It is likely that you will have to juggle from one to another according to your adventures. If some accommodation is to pay, others are free of charge, but anyway, they will all leave you unforgettable memories.
---
Flat Rentals in Town.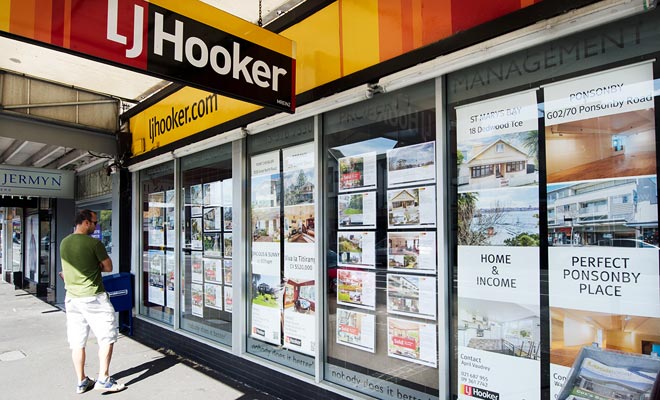 If your project, or the unexpected events of the stay, lead you to accept a work in town, you will have to look for a room or an apartment to rent alone or in share accommodation.
The question of share accommodation is a subject in itself, and I will discuss it in detail a little further on this guide. But I'll present first the search for a single room, often delicate if you only stay for a few months in the same city.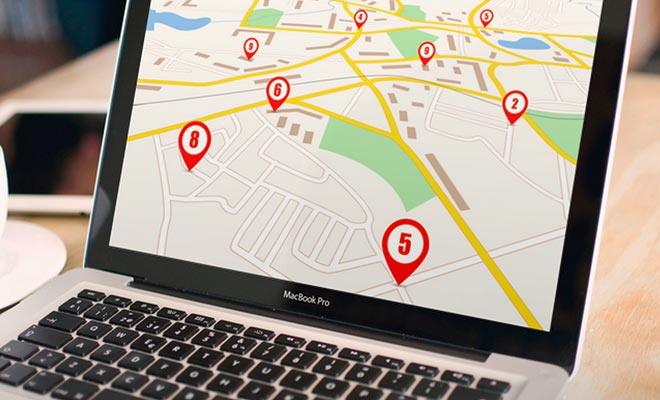 If advertisements in local newspapers are still alive and can be used, the bulk of the real estate market has moved on the Internet for many years.
The various portals of the profession (see the tips of Ben the Kiwi at the end of the article) gather thousands of rental offers and are equivalent to the real estate websites you already know your own country.
To speak the truth, e-mail exchanges are unlikely to succeed during your search for an apartment to rent. Intimidating for some people, phone calls are the preferred way to get the possibility visit some flats to rent.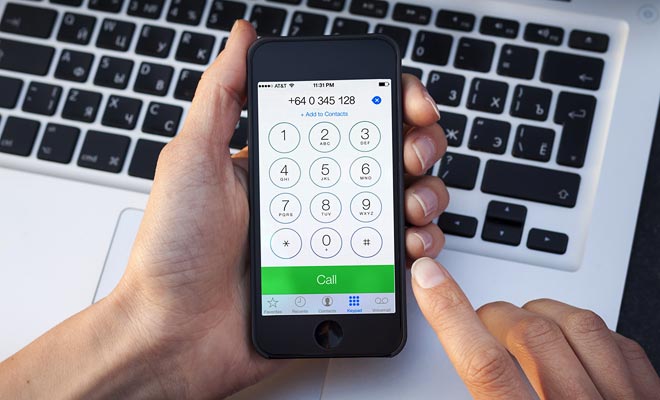 As usual, one must avoid rushing on the first offer, unless you are urged by time or money, because you need to understand the prices of the market and what you can get according to your budget.
The furnished apartment market is the one that offers the most opportunity for travelers in Working Holiday Visa, but you can also look for an empty apartment and equip it with the strict minimum if you intend to stay during less than a year.
You could start by exploring the different areas of the city to locate shops and public transport.
If you have already found work, finding an apartment at proximity is highly recommended, especially in major cities like Auckland.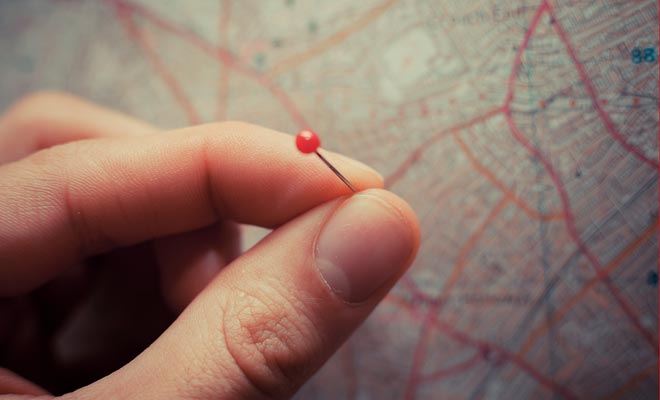 Whether displayed on the Internet, on a campus wall or at a youth hostel, the real estate ads are often written in the same way.
Here are some tips to decode the real estate ad in New Zealand:
Legal advance on the rent cannot exceed two weeks.
Duration of the rental and the amount of the bond must be specified.
The rental must respect the prices of the market observatory.
Furnished apartments have a "furnished" mention.
Charges are included only if an "all-inclusive" mention exists.
Charges are not included if a "without charges" mention exists.
Water and electricity can be included or not.
Internet access is often included (not only for furnished apartments).
The apartment needs to be close to public transport.
The owners are often reluctant to rent their property to a young traveler, especially if he is foreign to the country and without real financial guarantees. To increase your chances, you must be aware of all the steps and know the legal formalities.
---
Formalities and Supporting Documents.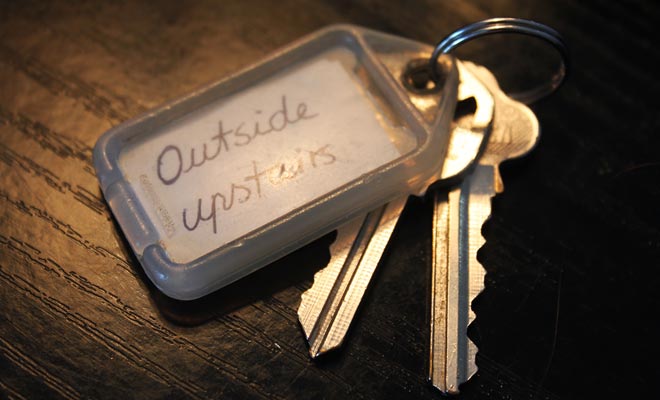 If renting an apartment requires some guarantees, the requirements of the Kiwi owners remain reasonable compared to many European countries. Provided you have some funds on a Kiwi bank account, finding a room is not very difficult if you are motivated.
The minimum documents required are an ID card (passport for example) and a New Zealand Bank account identification. To open a bank account, I invite you to consult our special bank guide on Kiwipal.
The number of apartments to rent fluctuates from one city to another and from one neighborhood to another. Giving a correct estimate of the rental market for travelers in New Zealand is virtually impossible.
One can consider $200 for a single room in Auckland, but the price can increase in the Central Business District (CBD) or close to a nice garden, for example.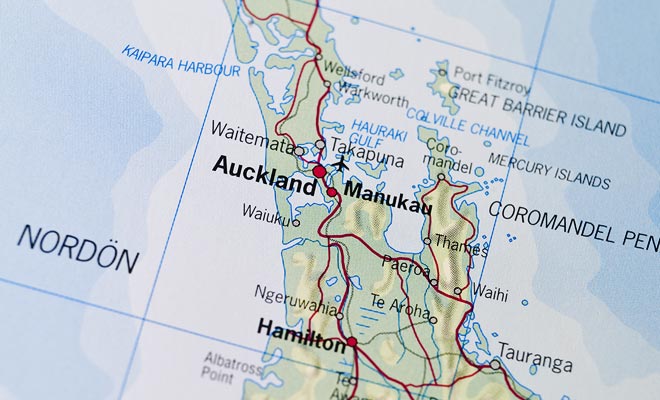 The minimum term for a rental is usually six months (which is called periodic term) and both parties can break the contract by notifying one another other three weeks in advance.
But to the extent that you plan to rent for a maximum of one year, the owner may offer a fixed-term lease that commits you up to a fixed date.
Be careful, the choice between a "periodic term" or a "fixed term" is of considerable importance and can impact your entire Working Holiday Visa experience in New Zealand.
A commitment too firm can sacrifice your mobility and make you lose job offers. Do not commit yourself lightly, especially if you have not yet found a good job.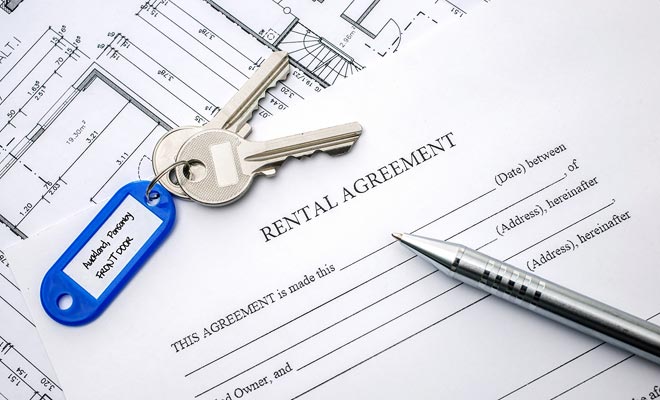 The deposit (between two and four weeks of rent) is recorded in the "Bond Lodgement Form" signed by the tenant (yourself) and the landlord.
This deposit will be returned to you in full at the end of the rental, if the apartment is restituted in its original state and if your "Bond Refund Form" is correctly filled. Of course, if you don't make a deal directly with a particular, you may also have to pay a rental agency fee!
The amount claimed is calculated on the basis of one week's rent, plus a few additional application fees.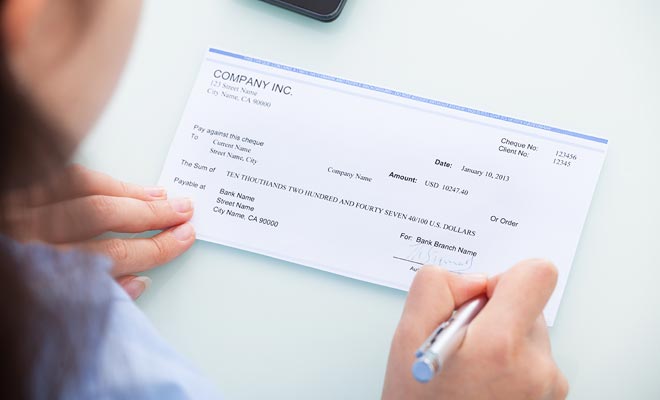 The two-week rent-in-advance payment is added to the guarantee deposit, bringing the initial sum to approximately one month's rent.
Thereafter, you will pay the rent every two weeks (or sometimes every week) by check or automated bank wire.
The Tenancy Agreement Form is, of course, mandatory.
There is nothing special to mention about the inventory, the only rule is to write down every detail, and keep a copy of the "Property Inspection Report" signed by both parties.
Here is a summary of the procedure for a rental during a Working Holiday Visa:
Search for a real estate ad.
Contact rental company to check the terms of the rental agreement.
Visit of the apartment.
Presentation of the documents required by the owner.
Filling and signing the Tenancy Agreement Form.
Payment of the deposit and signature of the Bond Lodgment Form.
Payment of 2 weeks' rent in advance according to the legal maximum.
Inventory visit and signature of the Property Inspection Report.
Establishment in the apartment.
Notifying intention to leave in accordance with the terms of the rental.
Exit visit and Signature of the Property Inspection Report.
Refunds of the deposit on your bank account.
---
How to Find a Flatshare?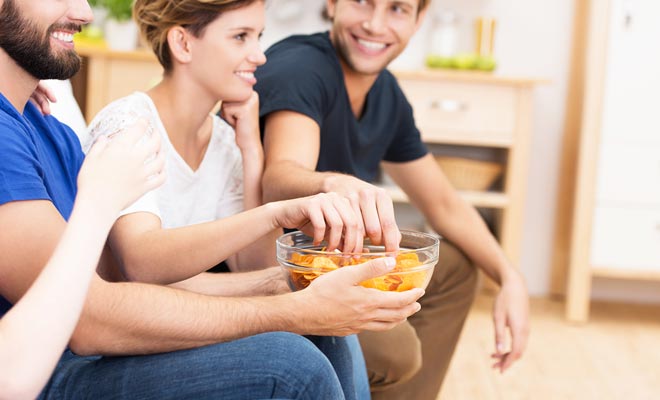 The set up of a Flatshare between travelers is possible, but it is far easier to look for roommates already installed. However, even if this type of organization usually implies less documents to provide, your profile must match with the other tenants.
The advantages of shared accommodation do not deserve more than a few lines. You'll pay less than expected for a larger room, at an ideal location and with a good atmosphere says it all... If you have questions about the budget, you can hope to find Flatshares between $100 and $200 per week.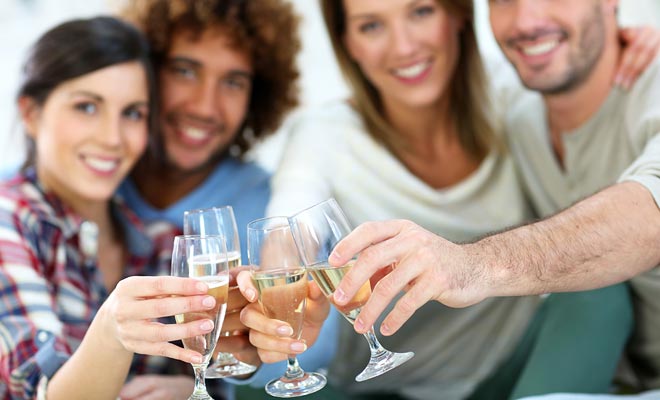 The profile of other tenants must also be suitable for you, and you must always require a signed contract that stipulates the rules and the division of household duties.
Like everywhere in New Zealand, the rent is set weekly.
Flatshare or not, the Act applies and you may have to pay a two-week security deposit in advance, but you'll also get the right to review the rent price every six months.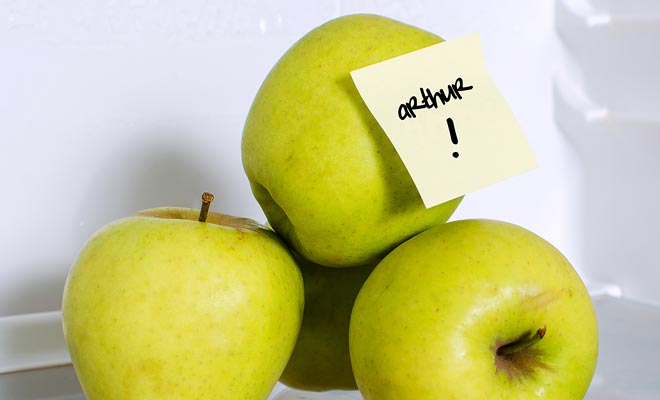 The search for a roommate is difficult and you won't be the only candidate waiting in line!
To get every roommate voting for you after the interview, it is necessary to show a positive image of yourself.
Having already found work is recommended if you want to prove that you are not going to slam the door at any moment without having paid your rent.
The shared accommodation won't allow you to impose the presence of your girl friend at the beginning of your stay and even after a few weeks.
If you are traveling as a couple, it's better to look for an apartment or a room for two to rent.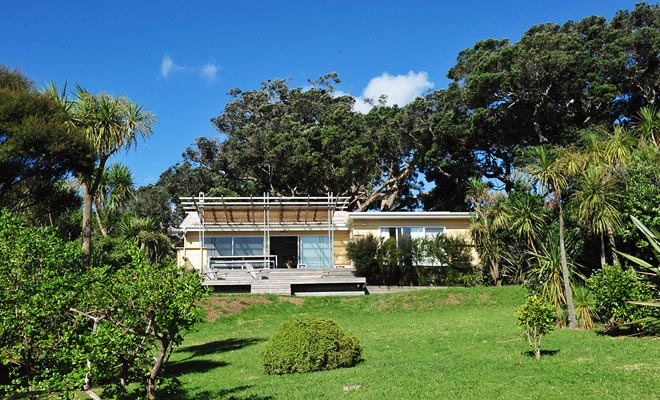 If the accommodation is insured by the owner of the apartment in New Zealand, the security of your own stuff in a shared accommodation remains at your expense.
You should contact the insurance that covers your trip to ask if it's possible to include an additional insurance for the shared accommodation.
To close the subject, I'd like to say a word about a special kind of shared accommodation that makes the happiness of many vacationers.
The famous "Bachelors" nicknamed "Bachs" or "Crib" are isolated cottages in the nature or close to the seaside, sometimes even on the beach.
The price of such rentals turns around $100 per night (which is affordable) and allows to party with the brand new friends you just met in New Zealand.
---
Accommodation in Backpackers or Youth Hostels.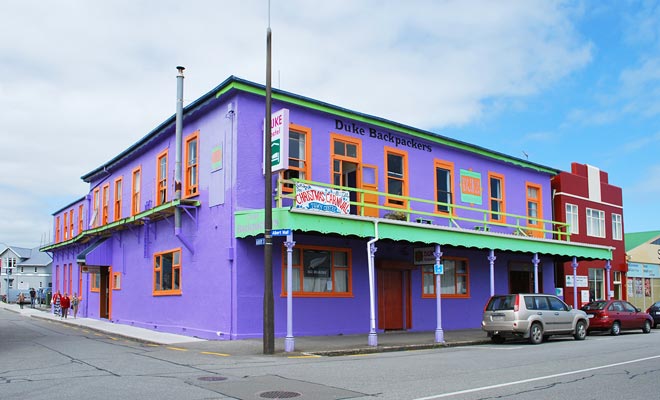 Life on the roads looking for organic farm jobs or fruit picking can go along with nights spent in the back of a van. But if the vehicle is not equipped with a heat system or if winter is too harsh, one should consider sleeping in a backpacker instead.
The term "backpacker", refers to young people traveling on the roads in search of work as well as youth hostels. These cheap establishments accommodate travelers of all nationalities in dormitories or in private rooms (single or double).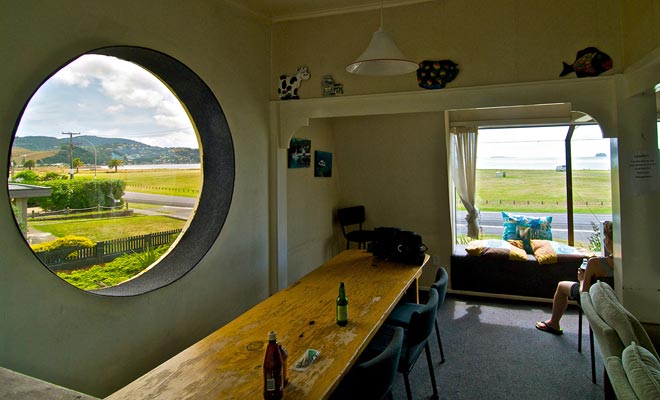 Access to the common areas, such as dining room, kitchen, laundry or bathroom allows the traveler to enjoy acceptable comfort at a reasonable price.
The weekly rate depends on the tourist attractiveness of the area and ranges from $90 and $180 (sometimes less in remote areas of the map).
The cheapest offer is the dormitory, and it is necessary to pay an extra to enjoy a room with a private bathroom.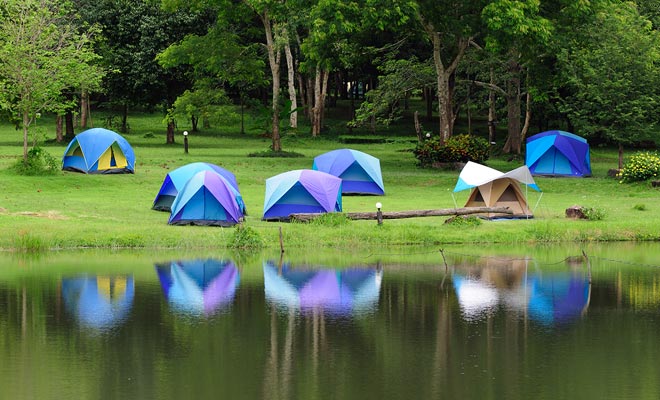 If you are broke, you may also pay to get the right to plant your tent on a nearby camping ground.
But if the opportunity arises, your best chance to save money is to work to help the maintenance staff against a free accommodation.
If there are independent backpackers, the two main competitors own 90% of the market.
BBH and YHA are the two main Backpackers chains in the country.
BBH is a franchise that gathers different Backpackers established throughout the country with a variable quality. YHA has fewer establishments but offers a superior service. Because of the competition, the two companies are often installed close one another.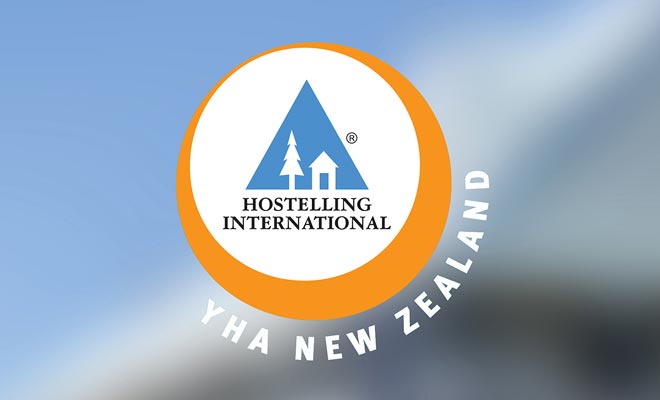 Keep in mind that booking a backpacker far in advance is essential during the high season.
You'll need a credit card to book a room, which can be a problem if you did not follow our tutorial about how to open a New Zealand bank account.
YHA and BBH both reward loyalty through discounts.
The membership card is quite expensive ($40) and the $4 discount per night will only be profitable after ten nights.
This offer is especially appealing to travelers with a Working Holiday Visa who found a job in the region or for tourists with a tiny budget.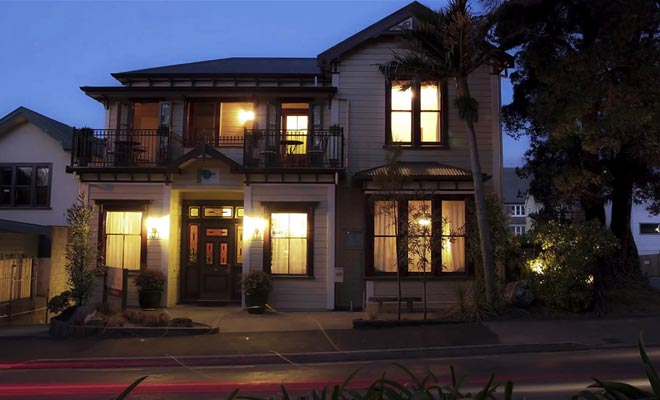 BBH is a less standardized franchise than YHA.
Finally, it is important to distinguish backpackers and Working Hostels. The Working Hostels deliver the same service, but they aim to facilitate the meeting of young workers with the entrepreneurs in the region.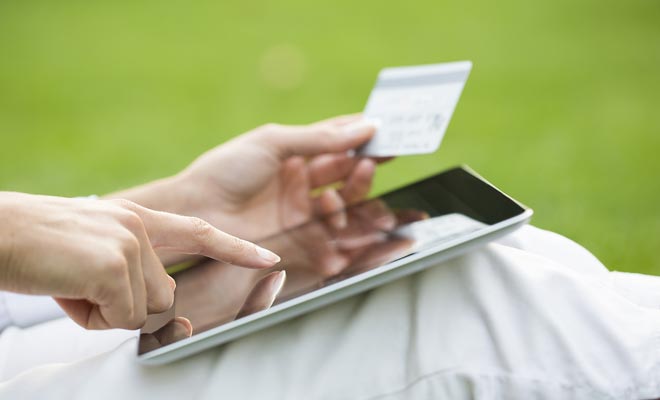 It would be tempting to believe the staff of the Working Hostels when they pretend that contractors will come to offer jobs... But their real goal is often to attract customers, and if there is no deception about the quality of the hotel service, there is absolutely no guarantees to get a job at the same occasion ...
---
Wwoofing and HelpX Solutions.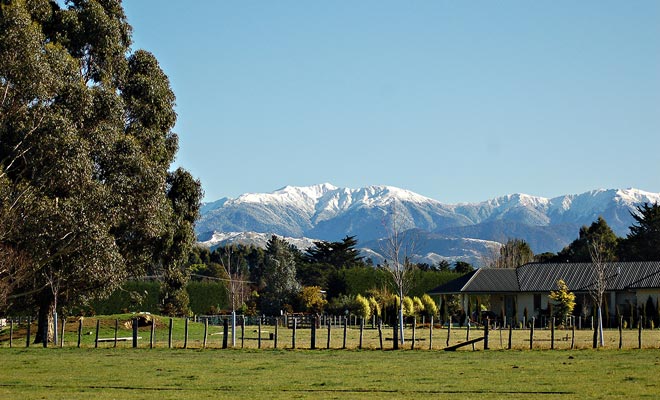 The Wwoofing and the HelpX are both presented in detail in our guide about the jobs you can find during a Working Holiday Visa. The principle is to provide accommodation against few hours of daily work. The welcoming is excellent and you will be accommodated directly at the inhabitant's place or more frequently in a small adjoining cottage.
This formula meets a growing success, and if the prospect of working in an organic farm, or participating in the life of a young company motivates you, you have found the ideal solution. The only downside is that you will not earn any money and that you will still need to pay for transports to get around the country.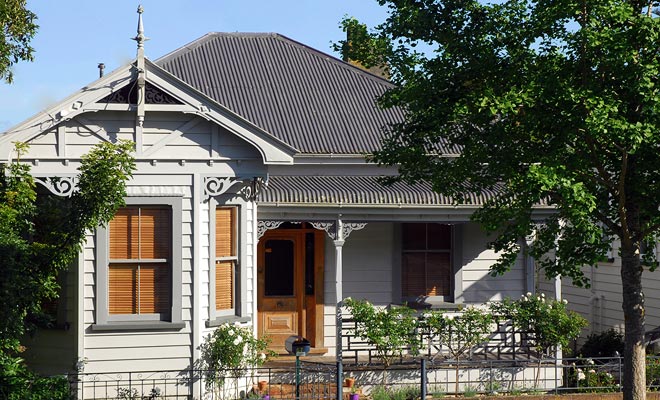 Apart from Wwoofing or HelpX offers, some employers also rent rooms to the workers they recruit. These rental offers at $150 per week are finally as expensive as hotels, but the comfort is often far superior.
Even less expensive, the places for camper vans and tents are crowded during the high season. The camping ground belongs to employers as well as to Kiwis who want to improve their incomes.
If the showers are sometimes offered, you'll often end up washing yourself with cold water. In these conditions, one must opt for a fully equipped campground with hot showers!
---
Camping in New Zealand.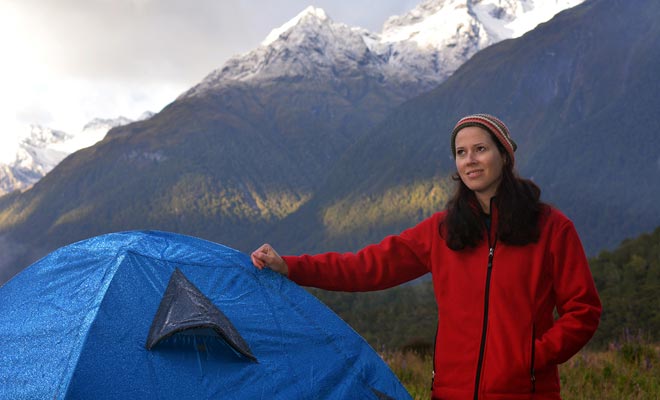 The camping in New Zealand is described in detail in the guide section of Kiwipal. I will just provide a succinct presentation here because it is unlikely that this solution will serve you during a full year ...
The New Zealand government still allows the Freedom camping, despite a growing hostility from the locals (too many trash or bad behaviors from a minority, alas!).
However, the most tourist regions such as Rotorua have banned the Freedom camping once and for all, which is pretty bad news for the young travelers with a Working Holiday Visa.
Even allowed campsites (notably the ones managed by the Department of Conservation) are not necessarily equipped with showers.
If the fruit-picking sector don't care about the presentation of their workers, a waiter that is not clean or badly shaved won't keep a job for long!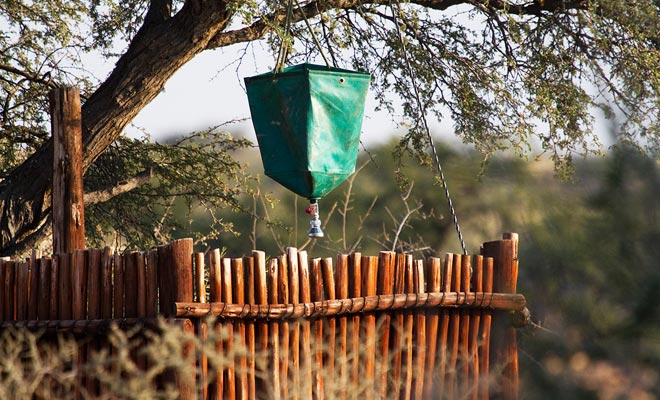 People who can resist a succession of nights on the grass are not a majority, and camping can be very unpleasant after the amusement of the first days.
Because working too many days without a cozy mattress to sleep by night can lead straight to exhaustion and even to the premature end of the stay in New Zealand!
For this reason, acquiring a tent just to save money is a risky calculation. And if you're still not convinced by my arguments, do not forget that a year in New Zealand also involves a few winter months...
---
Choosing Accommodation Adapted to Your Personality!!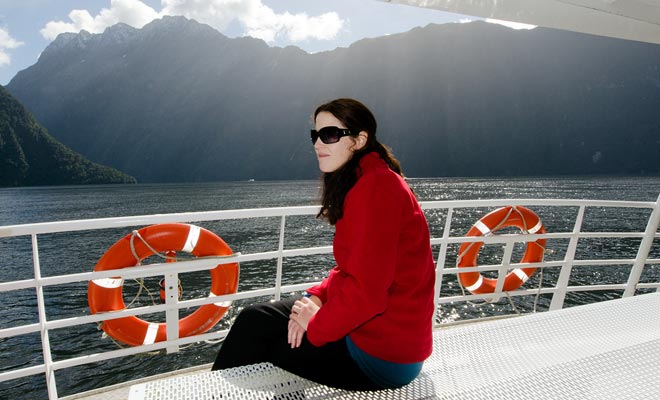 Candidates who wish to travel with a Working Holiday Visa often expect to spend a full year abroad. But the journey can turn short if the gap is too great between dreams and reality.
To visit New Zealand and enjoy its wonders, you must be able to travel often and therefore vary the accommodations.
Otherwise, you will have to restrict your choice to a big city and put money aside to pay for your holidays and some nice activities from time to time.
To be able to succeed, you must choose jobs and accommodations adapted to your physical abilities and your very own personality.
In other words, nobody will decide for you whether you should buy a car or a minivan, sleep in a dormitory or in a tent ...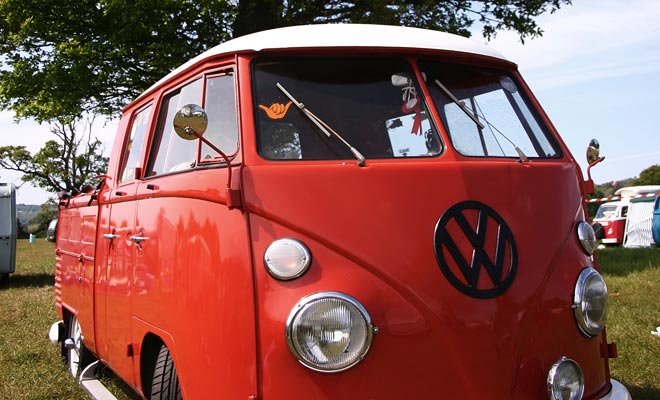 If the budget issue is often a priority, there are people who are made to live alone and others in shared accommodation.
You will sometimes have to force your nature, hence the importance of knowing your limits, physically and emotionally.
For all these reasons, the first few months in Working Holiday Visa can be very stressful if you are not prepared enough or without experience.
Fortunately, the warm welcome from the Kiwis and few successful experiences in Wwoofing or HelpX should reassure everyone.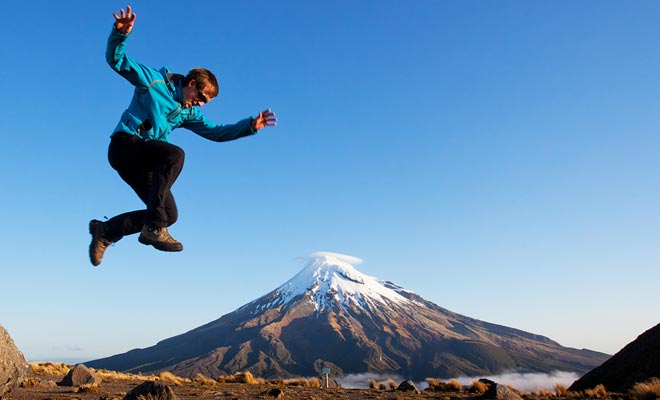 New Zealand is one of the best countries to visit with a Working Holiday Visa. The trip was always too short when one listens to the elders.
The question of transport being intimately linked to the accommodation; I advise you to study our guide about the means of transports in New Zealand.
Do not hesitate to come and testify on Kiwipal! And if you have some questions, you can contact Ben the Kiwi who knows everything about accommodation for a Working Holiday Visa.
A Guide Written by William.
Founder of Kiwipal, New Zealand Travel Guide.
Questions & Answers.
What can I do for you? If I have a good advice to give, it is to travel light! Easier said than done but you should bring the strict minimum. I would be happy to share my experience with you!
All topics ...

18 answers in total

Real Estate Rentals

12 answers

Youth Hostels

4 answers

Camping

2 answers
Real Estate Rentals
How long does it take to find an apartment to rent?

The ideal would be to have two weeks on site to have the time to settle the basic formalities (IRD number, bank account, Hanz card ...) and make the tour of the city.

Should we look for accommodation before departing?

Nothing prevents you from spotting ads and plan visits. But you will have to make phone calls in New Zealand, which can be expensive. Read our article about the means of communication for more information and do not forget the time zone!

Which cities to find accommodation easily?

Accommodation is not a major problem if you have a minimum of cash to take the time to search. Auckland as well as Wellington are major cities and real estate rental prices decline when you moves away from downtown. The rental in the provinces is cheap, but the tourist areas are necessarily more expensive.

Should we avoid living downtown to save money?

The bus network of large cities is quite extensive, but the quality of service is far from perfect. If you are not motorized, and your work is not at the door next door, this can be a real problem.

How do I know if an apartment is furnished?

If "furnished" appears in the advertisement, this means that the apartment or room is furnished.

How to subscribe to the Internet?

If an Internet access is not included in the rental, you will need to subscribe. For the procedure, read the special Kiwipal guide on the subject.

What is the reference real estate website?

TradeMe is the must. Its pages cover most of the real estate ads offered by individuals (you will save costs by dealing with them directly without going through an agency).Trade Me

What is the average price of a rental in New Zealand?

The New Zealand government publishes a ranking of rents for each neighborhood. A bargain for the traveler with a Working Holiday Visa who can evaluate the quality of real estate ads.Official Market Rent Prices

Can we pay the rent on a monthly basis?

Nothing prohibits it if your landlord accepts it, but such an arrangement is rarely negotiable, if only because of your temporary visa.

What does a typical rental contract looks like?

There is a standard form that is used by the majority of landlords. You can download this document.Tenancy Agreement Form

Can I smoke in a collocation?

New Zealand has declared a real tobacco war and is even considering banning it. Many owners refuse smokers, and collocations follow the movement while the number of smokers decreases. The search for a smoking or non-smoking tenant is a criterion clearly indicated in the real estate ads.

How to find a Bach for rent?

Consult the two reference websites.Holiday HomesBook a Bach
Youth Hostels
How do I get a backpacker card?

The Backpacker Board website lists the establishments on both islands of New Zealand.Backpacker Board

Are backpackers reserved for younger people?

People of all ages are there, although it is true that the clientele is often having less than 25 years old. Rest assured, you are welcome even if you are in your late thirties.

Am I obliged to sleep in a backpacker dorm?

The single or double rooms are quite few in number. Unless you book in advance, you will have to experience the dormitory. If you are shy, rest assured, it is not a nudist camp!

BBH or YHA, what is the best backpacker?

Questions of budgets and proximity to the workplace pass before any other considerations and may distort judgment. YHA offers a slightly higher quality according to the common opinion.BBH BackpackersYHA Backpackers
Camping
Should we purchase camping equipment?

I consider that the sleeping bag and a Quechua tent are indispensable for a stay of a whole year. Provided, of course, that you plan to travel by hitchhiking. There are many situations where this basic equipment will help you.

Is it possible to plant a tent anywhere?

The golden rule is to always make sure that freedom camping is allowed. The absence of a ban sign post does not mean that you are granted to go camping. Ask the owner if he lives nearby, or to the closest i-Site if you are in doubt.
From 1355 € / person
Any Question?
Seek advice from experts in New Zealand:
Invalid email or message is too short!
Message sent !
A Kiwipal guide will answer to you as soon as possible. Thanks!