Guillaume's Geek World Tour in New Zealand.
Book your New Zealand Holiday!
Please contact us and we will help you to organize your trip! It's free and without commitment.
Ask a question ...
The trip in New Zealand.
1

The Geek World Tour.

2

Adventure on the Two Islands of the Country.

3

Middle Earth in New Zealand.

4

Disappointed by Couchsurfing Experiences.

5

Hitchhiking From Town to Town.

6

Difficulty to Connect to WiFi.

7

The Bad Reputation of the Kiwi on the Road.

8

Memorable Encounters.

9

Opinion About New Zealand.
---
The Geek World Tour.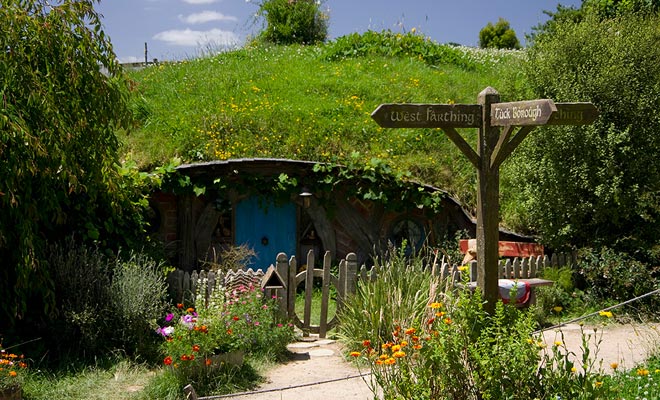 Guillaume had the original idea to organize his round the world about an essential theme: geek culture. New Zealand, where Peter Jackson's film studios are based, was a must-see.
Kiwipal :
Hello Guillaume, can you introduce us the concept of your round the world?
Guillaume :
In fact it is quite simple, I search the world the most geek places, or in connection with geek culture. This goes through the filming locations of Star Wars in Tunisia or The Lord of the Rings in New Zealand, the Google and Facebook headquarters in California's Silicon Valley or even Roswell where the world's most famous UFO crash is supposed to have taken place.
Kiwipal :
Are you only looking for beautiful landscapes and special atmospheres, or are you also attending some events?
Guillaume :
I also want to go to events about subjects that may interest people like me, like the Comic-Con, video games, Mangas and temporary exhibitions, etc. And, of course, places where geeks usually find themselves: themed bars, arcades, and strange places like that. In short, every event that illustrates the predominance of geek culture in the world.
---
Adventure on the Two Islands of the Country.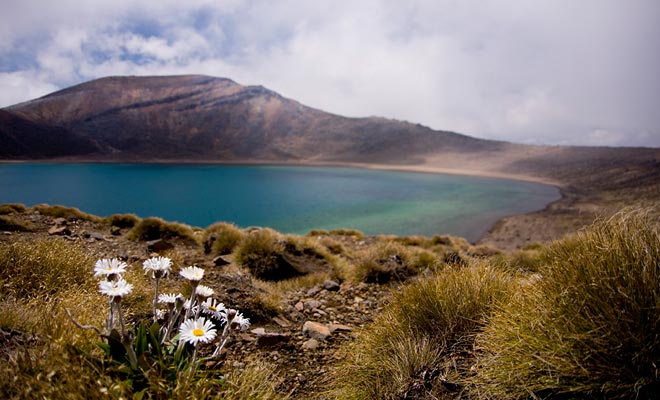 Guillaume only had a Tourist Visa, but he used it at 100% and has visited New Zealand for three months. It was long enough to explore the two main islands of the country.
Kiwipal :
What itinerary did you follow in New Zealand?
Guillaume :
I did the classic eventually, with some unlikely back and forth depending on the people I met. Overall on the North Island
Auckland
,
Bay of Islands
,
Hobbiton
(obviously), Whitianga for New Year's eve, Tauranga,
Rotorua
, Taupo, Napier,
Tongariro Alpine Crossing
,
Wellington...
Kiwipal :
And on the South Island, where there are also many sites that have served as shooting locations for Peter Jackson's trilogies?
Guillaume :
Abel Tasman, the Franz Joseph and Fox glacier, Wanaka, Glenorchy, Te Anau, Milford Sound, Queenstown, Mount Cook, Tekapo, Christchurch, Akaroa, Nelson (I did not know that the creator of the One Ring was living there), and finally return on the with a car to drive from Wellington to Auckland via the Tongariro, this time to climb Mount Doom (the mountain of destiny). And finally departure from Auckland to Brisbane.
---
Middle Earth in New Zealand.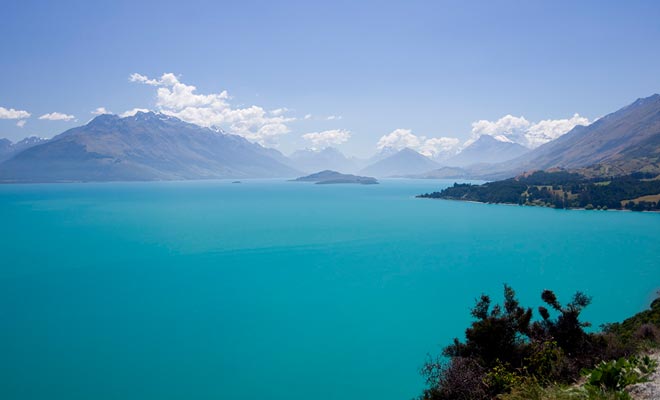 No need to be a geek to know that the Lord of the Rings and the Hobbit's trilogies were filmed in New Zealand. For all admirers of Peter Jackson's movies, the trip to the country of the Kiwis is practically a compulsory pilgrimage.
Kiwipal :
Did you have the feeling to be visiting Tolkien's Middle-earth, or is it just a tourist catcher?
Guillaume :
This trip certainly had a great impact. Before going to New Zealand, watching "The Lord of the Rings" gives hope to explore the Tolkien's Middle-Earth. Once you discover New Zealand in real life, the movies are less impressive, because you are really traveling in Middle-Earth ... so it's New Zealand itself that makes you dream. One is constantly wondering whether a particular scene has been filmed here and there, and since they have filmed everywhere, it is often the case.
Kiwipal :
I confirm that impression to visit an open-air movie set. A sensation even stronger when you discover the Otago region with Lindis Area for example.
Guillaume :
Small advice to future visitors, it is useless to use a GPS to search filming locations where a tree or a river appears in a movie... One just has to forget his smartphone to be intoxicated by the magic of New Zealand.
---
Disappointed by Couchsurfing Experiences.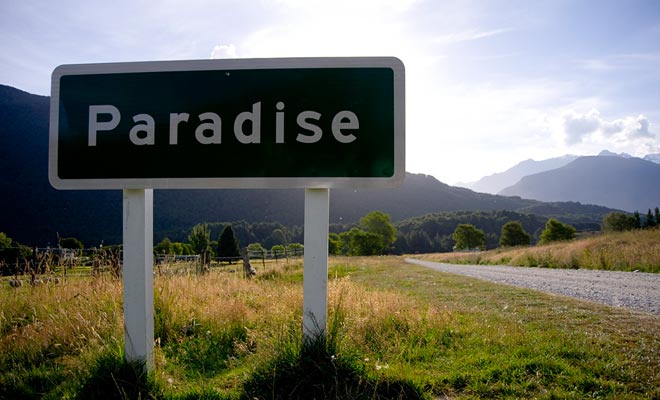 For those who are unfamiliar with the concept, the couchsurfing consists to spend a night in the house of a local inhabitant, provided, of course, to be ready to offer the same service in your own country. Guillaume has tested this free hosting solution in New Zealand.
Kiwipal :
Did you have the opportunity to practice couchsurfing in New Zealand?
Guillaume :
So, let's say I tried ... First host and he tells me that "I have just created my account, because someone told me it was a good way to get girls..." This said it all. The reputation of couchsurfing in New Zealand is highly oriented. To verify this assertion this is quite simple, just choose a city at random on the map, then look at the references of the most active couchsurfing profiles, and I bet everything you want that you will only find men who accept only one person per night ... with only references of young girls to their credit (what a surprise…).
Kiwipal :
You tell me something I didn't know, for I'm not an expert of couchsurfing. Like everyone else, I have heard many beautiful stories, but I guess there are, of course, exceptions. For New Zealand it's pretty disappointing I must say ...
Guillaume :
Some countries have this kind of reputation, I was surprised and disappointed by New Zealand for that. That said, I had very good hosts, but despite my profile having over a hundred positive references, it was not easy.
---
Hitchhiking From Town to Town.
We have all already made budget estimates for our vacation. But planning a several months round the world trip is much more difficult. Organizing the transportation (vehicle rental...) is undoubtedly the most difficult part, where one can easily exceed his budget.
Kiwipal :
A world tour is expensive, how were you moving around in New Zealand?
Guillaume :
I tested for the first time hitchhiking on a large scale. It was incredibly easy! The people are so nice and are never hesitating to change direction just to drop you where you want to go, right in front the door!
Kiwipal :
Ah! Here are the Kiwis that I appreciate so much! Can you give us some examples of hitch-hiking?
Guillaume :
Among the most unexpected experiences: I traveled in a police car in the Coromandel Peninsula, tried the Kiwi Experience bus for a day and a half, and even took a ferry from Picton to Manua thanks to the
technique from Sarah's blog.
To leave the big cities, the hitchhiking is not always simple and I took the bus several times. And in South Island, I traveled with four Germans in a rental car and camped in the wilderness for a week, then with
Aude
(editor's note: also interviewed on Kiwipal) who had her own car for two weeks.
---
Difficulty to Connect to WiFi.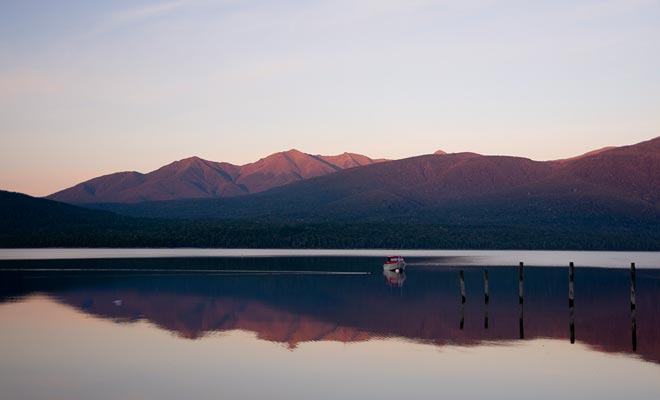 New Zealand is connected to Australia by a 2,600 km submarine cable ... The majority of Internet traffic transits through this cable, and if the average ADSL speed is only of 4 MB in the major cities of the country, and even less in remote areas.
Kiwipal :
Is it difficult to connect to the Internet during the trip?
Guillaume :
For a geek, New Zealand is sometimes a digital hell! With Wi-Fi connections charged in most hostels, everything is slow and / or limited. Even Starbucks gives only 30 min of Wi-Fi when you order... while the brand offers unlimited connection time everywhere else in the world!
Kiwipal :
This should improve with the arrival of the optic fiber, but it will be for a next stay and probably in the big cities only to start. And what about mobile phone ? Have you found acceptable solutions?
Guillaume :
The good surprise came from
Skinny NZ,
the low-cost brand of Telecom NZ, which had a promo at the price of
(one of the three big New Zealand operators), but even better. The Wi-Fi system in
Telecom booths
can be an economical alternative with a $ 10 / month package, the cost of a daily connection in many hotels. The only constraint is to find a place to sit outside near the cabin.
---
The Bad Reputation of the Kiwi on the Road.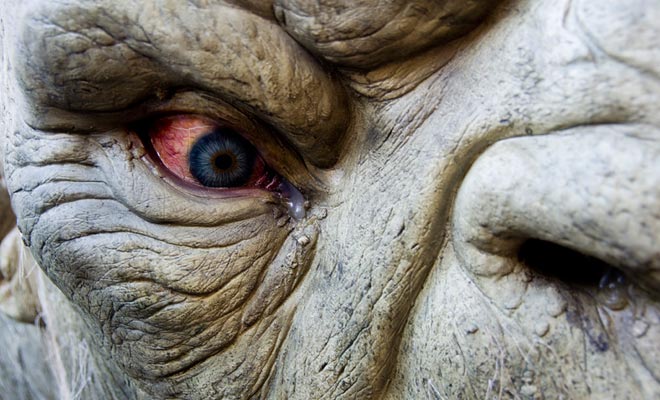 Considering the New Zealanders' reputation for their hospitality and their kindness, most travelers are surprised by their behavior on the road. Because the Kiwi at the wheel recalls the strange case of Dr. Jekyll and Mr. Hyde!
Kiwipal :
Let's see if for once I can hope to hear something different... Is the bad reputation of the kiwis behind the wheel justified or not?
Guillaume :
Kiwis are adorable in everyday life, but as soon as they seat down in their car, they turn into kings of the road. Despite the rare traffic lights and few reserved passages, pedestrians don't have the priority. Basically, imagine yourself crossing a road, when a car arrives... the only valid attitude is to run! The driver will not slow down and will even use his horn... Nice attitude isn't it?
Kiwipal :
Alas, it is not yet for this time that I will hear a different opinion on the question. One must recognize that Kiwis are accustomed to deserted roads that they know by heart. But they are often rude when they drive...
Guillaume :
And it was the first country where I had to drive on the left side of the road! It was a bit frightening during the first days.
---
Memorable Encounters.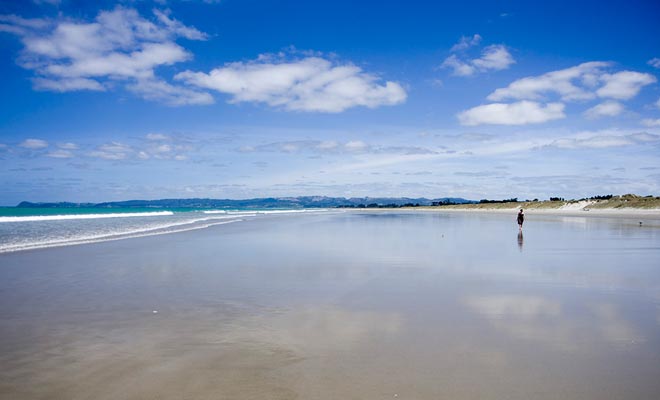 New Zealanders are particularly welcoming with foreign travelers. But to facilitate exchanges, it may be useful to know some local expressions. Guillaume gives you some advice to chat with the Kiwis.
Kiwipal :
Well, if we put aside the bad drivers and the couchsurfing which was disappointing, what was finally easier than expected?
Guillaume :
I would say that it was the contact with the locals. I knew that I would have to struggle a little to understand their accent, but in general they showed great patience to make themselves understood. And then they like to use expressions like "Sweet as ", or "Bro". One just needs to be friendly and they are instantly nice with you!
Kiwipal :
Are you still in touch with people you met during your stay?
Guillaume :
Absolutely, even though I was and remains a convinced detractor of Facebook, one must recognize that it provides a useful way to keep in touch.
---
Opinion About New Zealand.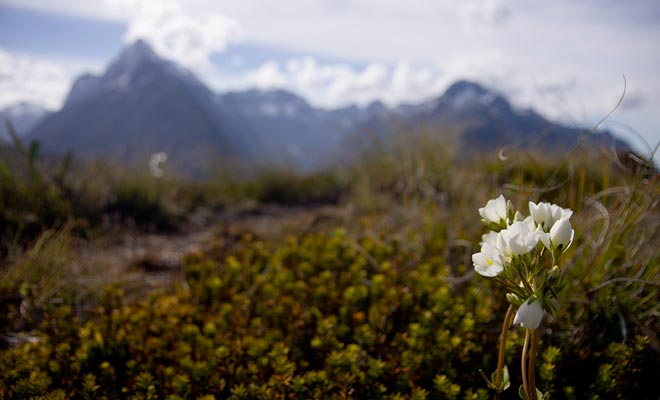 After a three-month stay, Guillaume left New Zealand for Indonesian. Now we have the opportunity to analyze the Kiwi stage of the Geek World Tour.
Kiwipal :
The Geek World Tour continues on its way to Indonesia, and now that you have left the country, what does miss you the most from New Zealand?
Guillaume :
Without question the
gastronomy!
Uh ... wait ... No! This is obviously not the strong point of New Zealand! Currently in Indonesia, what I miss most (apart from the hot showers) is the variety of landscapes with white or black sand beaches and their ideal waves to surf, snowy mountains, lush forests and expanses of grass, without forgetting the immense lakes and all the unreal colors.
Kiwipal :
Although think I know your answer, will you return to New Zealand soon?
Guillaume :
Of course. This three-month first discovery was perfect. Now I know what to expect and how to deal with it. New Zealand is ideal for a couple who loves hiking and who wants to spend a few months on the road. Now I only hope to meet a girl who would like to share this project with me. Send your resume to Kiwipal who will forward it to me.
Kiwipal :
We will remember I thank you a thousand times for accepting this interview. Because your trip deserves to be told, but especially because I know that it is not always easy to give an interview when you are in a trip around the world. I really do not need to force myself to recommend to all geeks (and to the other guys too) to go to discover your official website. There is also a Facebook page and a Twitter account for those who want to follow your adventures day by day. Between two tasks at work, it's fantastic to have a break with the Geek World Tour!
© Photos copyright Geek World Tour (@geekworldtour).
---
Places visited during the travel in NZ
This map gives you an idea of the itinerary.
Best memories
The Kiwis
The Tongariro Crossing
The lake Wakatipu
The Spa Thermal Park at Taupo
Landscapes of South Island
Some regrets
Not having swim with dolphins
From 1355 € / person
Any Question?
Seek advice from experts in New Zealand:
Invalid email or message is too short!
Message sent !
A Kiwipal guide will answer to you as soon as possible. Thanks!