The 324 days of Gaël in New Zealand.
Book your New Zealand Holiday!
Please contact us and we will help you to organize your trip! It's free and without commitment.
Ask a question ...
The trip in New Zealand.
1

Meeting With Gaël From Bordeaux, France.

2

First Steps in New Zealand.

3

Choosing a Transport Solution.

4

Professional Experiences in New Zealand.

5

Encounters Between Travelers.

6

The Wonders of Otago Central.

7

Skydiving in Paradise!

8

The Most Beautiful Landscape in the Country?

9

When It's Time to Eat!

10

The End of the Journey and Future Projects.

11

Advice to Future Travelers.
---
Meeting With Gaël From Bordeaux, France.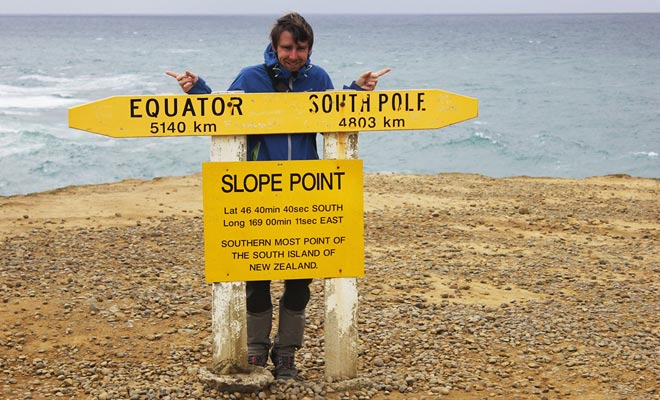 The discovery of the Blog of Gaël immediately made me want to propose an interview to him. The interview has exceeded my expectations, and if you plan to visit New Zealand with a Working Holiday Visa, do not miss a single word of it!
Guillaume :
Here come the question you have probably heard millions of times, but why did you came to New Zealand?
Gaël :
I've been living in the same place
(Bordeaux, France)
for a long time. It is a region that I adore, which is beautiful and pleasant to live. My family lives here, my friends are here, I feel good in this city, and it will always be my home, the place where I'll always return. But after a while, this comfort (which I do not deny) became a problem in itself. I had the blues, and an idea settled in me: I wanted to see something else, to "travel the world " as they say... I wanted to confront myself to the unknown and the others in order to know what I'm really capable of doing.
Guillaume :
Why did you choose New Zealand rather than another country like Australia, for example?
Gaël :
I guess the trilogy of Lord of the Rings played a role at once. But I wanted above all to leave far, literally going on the other side of the globe. Australia was already too popular for me, and then I like nature, the human-sized cities, the mountains ... the land of the long white cloud has become obvious.
Guillaume :
How did your family and friends reacted when they learned your decision to leave?
Gaël :
I'm pretty sure they did not believe me at the beginning when I talked about my project. That I would drop it sooner or later, as if it was only a temporary envy. And I believe that this is what gave me the true motivation, the energy to move on. A kind of pride, the desire to prove what I am capable of (and also to avoid having regrets later).
The decision to leave is explained in Gaël's first blog post.
---
First Steps in New Zealand.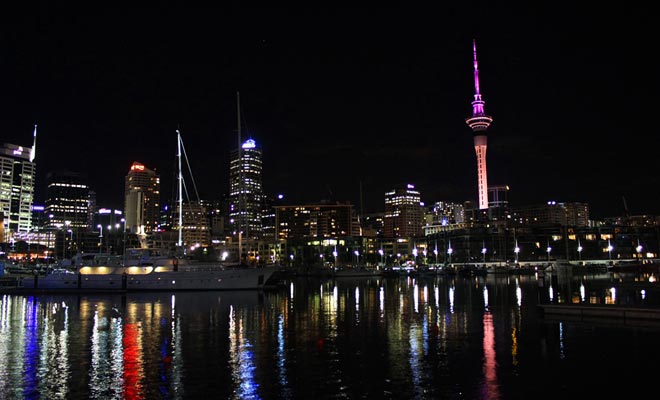 Auckland is a very large metropolis that one must get used to know. The first days in the city of sails are sometimes confusing for newcomers.
Guillaume :
Did you enjoy Auckland?
Gaël :
Frankly, during the first 5 days, you think that it is not for that you crossed the planet. Once the paperwork is done, and if you do not want to look for a job right away, you have to move. I return to the city at the end of my trip. And to my astonishment, I have a thousand times more appreciated the city during this second visit. Although Auckland is the largest city in the country, it is still very pleasant to live here, especially in the neighborhood of Mount Eden.
Guillaume :
Since the city of Auckland did not seduce you right away, what was your first big moment in NZ?
Gaël :
I will always remember my arrival in Paihia, Northland, which was my first stop after
Auckland
. I get off the bus, I walk along the road, loaded like a mule to join my new inn, and arrived at the summit of a small coast, the
Bay of Island
appears under a setting sun. I still remember the sound of the waves. Until a couple of kiwis meet me and speak to me spontaneously, just to know how I was going, if I had just arrived in the country, if I was happy to be there. It was really at that moment that I said to myself, "This is it! I'm in New Zealand!"
Gaël tells his first day in Auckland on his blog.
---
Choosing a Transport Solution.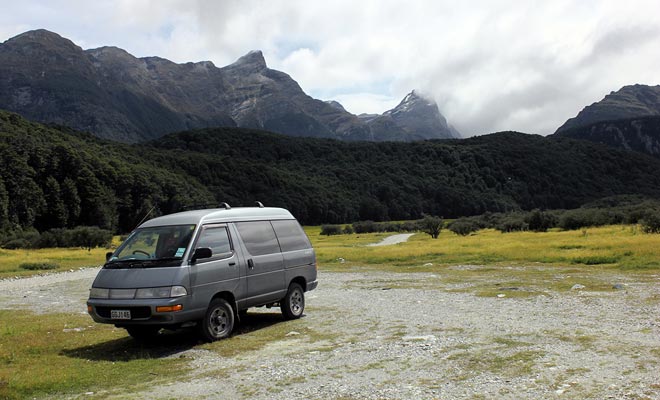 Like most travelers in possession of a Working Holiday Visa, Gaël experienced small problems with his vehicle. But he also found an incredible trick to move from one island to another ...
Guillaume :
To hit the road, you needed a vehicle, so how did you find your mini van?
Gaël :
Looking online on
gumtree
(a classified ad site). There are also a lot of advertisements in hostels, or the car market of
Ellerslie Car Fair
(avoid those in the city center, full of scams). In general, prices rarely reflect the real value of the vehicle. They become incredibly high in the spring, when most foreign travelers arrive in New Zealand, and very low in the middle of the winter when everyone leaves. Do not hesitate to negotiate, to inspect the vehicle (I have learned some mechanical tricks), and do not hesitate to ask for a mechanical test ($NZ 100 in major brands like
VTNZ
or
AA
) before buying. Repair and maintenance bills (ah, the cambelt ...) can quickly go up.
Guillaume :
I discovered the info on your blog, but can you reveal to our readers your secret to travel free of charge between the North Island and the South Island?
Gaël :
Haha! I had the chance to travel with four other people who knew a "trick" to not pay the crossing. This is not for anyone, because one needs some talent. The company
Interislander
offers free tickets for musicians who accept to play for at least half the journey on the ferry. If you search well, you will find the contact form on the
FAQ page of their website.
Guillaume :
One must still play ... what happened?
Gaël :
We were not really a music group, we invented a name and a story, we repeated a few pieces before boarding, and it worked! The two real musicians (out of five travelers) played throughout the trip (I was a pianist, and unfortunately there was no piano on board). Other aspiring musicians even came on stage with us at the end. The small audience was really receptive (anyway, everyone is relaxed and happy in New Zealand) so I guess the contract was fulfilled!
The complete story of this ferry travel is on the site of Gaël.
---
Professional Experiences in New Zealand.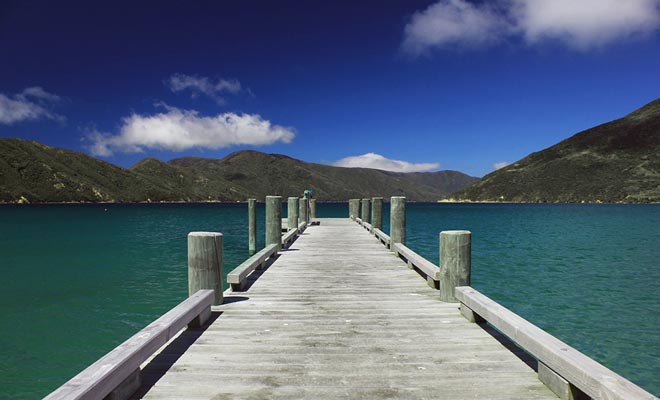 Working outdoors for an organic farm or in the back kitchen of a restaurant ... Gaël has multiplied his professional experiences, and surprises happened.
Guillaume :
You worked to finance your stay, what types of trades did you have in New Zealand?
Gaël :
Nothing very original in my work experiences: waiter in a restaurant, diver in another, gardener ... it opened my eyes to the fact that I'm able to do many other jobs than the ones for which I had studied. Tearing weeds in gorgeous mountains is far more enjoyable than working behind a computer screen.
Guillaume :
What were your tricks for finding small jobs?
Gaël :
To be honest, I do not really have any, except to be in the right place at the right time. Even without experience, you have to dare, employers are rather willing to give a chance if the feeling is good. Do not wait to only have a penny in your pocket to start your job search!
Guillaume :
Great advice, even if the Kiwis will not leave you on the roadside. How did you find the
New Zealanders
in relation to the French?
Gaël :
Kiwis are, in general, very welcoming. They are happy to learn that we have crossed the entire planet to come to see their country, they are curious to know what brings us here. And they will offer their help, sometimes spontaneously. The most striking example that comes back to me is a couple of Kiwis met at Picton, barely descended from the ferry. The conversation begins, and our group of five travelers ends up to be invited on an island in the Marlborough Sounds for a few days. We helped them for a few tasks (like reopening a hiking trail), and the atmosphere was so good that we all finally decided to stay there two weeks, to spend Christmas together, within a beautiful bay for us all alone!
A perfect example of an improvised stay in New Zealand.
---
Encounters Between Travelers.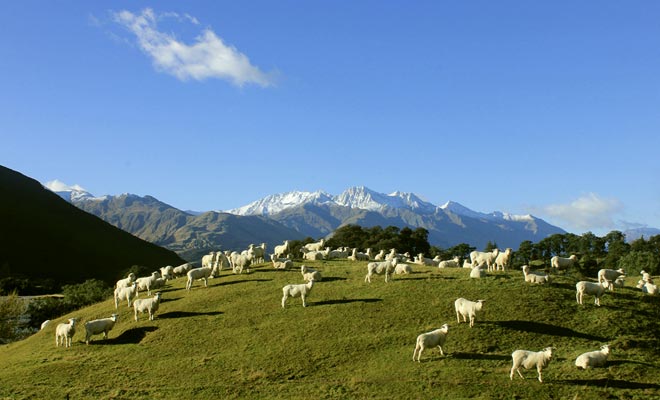 This part of the interview will reassure all those who are afraid of being isolated on the other side of the world. Unless you avoid contact by any means, it is not difficult to make friends in New Zealand.
Guillaume :
Did you meet other French people on the road?
Gaël :
It's hard to do otherwise! The French must be the first nationality among people traveling with a Working Holiday Visa (perhaps behind the Germans, and I do not count the anglophones) to visit New Zealand. Obviously, if you come to the country to improve your English, I can only advise you not to stay among francophones. We have an unfortunate tendency to speak our mother tongue in every circumstance, even in the presence of travelers who don't speak it, which I have always found rude. Afterwards I also spent very good moments of my trip with French people. It is therefore not a question of mentality, but rather of immersion.
Guillaume :
Is it easy to make contact with other travelers?
Gaël :
I did not have many doubts about that, but I was really surprised how easy is it to make new friends. It must be said that the conditions are optimal for this: many people arrive at the same time in the country, all quite far from home, most of them being all alone like me.
Guillaume :
The question may be a little too far from the subject, but it may interest some people, so what advice would you give to someone who wants to make friends in New Zealand?
Gaël :
Keep in mind that encounters start as quickly as they end, with everyone following his own path. In some cases, however, the paths are the same. I spent my first few weeks in a
youth hostel,
but I'm also happy to have moved on after a month. I think you can be bored quite fast in such environment. It would be a shame not to explore the country with more authentic experiences:
Wwoofing,
HelpX,
and other
small jobs,
for example.
This article from Gaël about the Christmas holidays in NZ should please you.
---
The Wonders of Otago Central.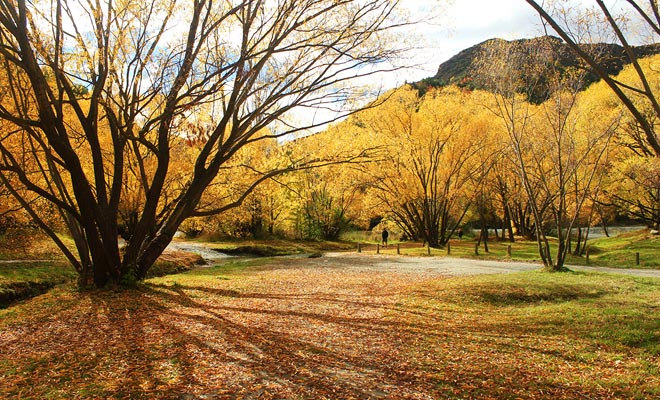 After reading Gaël's blog, I knew he loved Queenstown, and I was hoping he could give us his feelings about this extraordinary city.
Guillaume :
I studied your journey on your blog: you have traveled the country up and down! But is there a place where you would have liked to stay longer?
Gaël :
Between the places I have worshiped, those in which I vowed to return, those I have not had time to visit, this is a long list. But if I had to name one, it's where I spent more than three months: Queenstown and its surroundings. It's just beautiful, and there's so much to explore!
Guillaume :
Queenstown has the reputation of being too expensive to live ...
Gaël :
If one does not work, it's suicidal to stay there for more than a week. It is the Capital of Extreme Sports, during winter or in summer, this is a very touristic place, and expensive. It is very (too) easy to spend your money in search of thrills or even just out in the bars. I have appreciated this place which could have consumed all my budget because I lived in a small town next door, away from the constant unrest in Queenstown, and I paid attention to my expenses. Staying on site for some time allows to discover the places less known by the tourists, and to get special discounts for the locals.
Gaël returned to Queenstown at the end of his stay (to read here).
---
Skydiving in Paradise!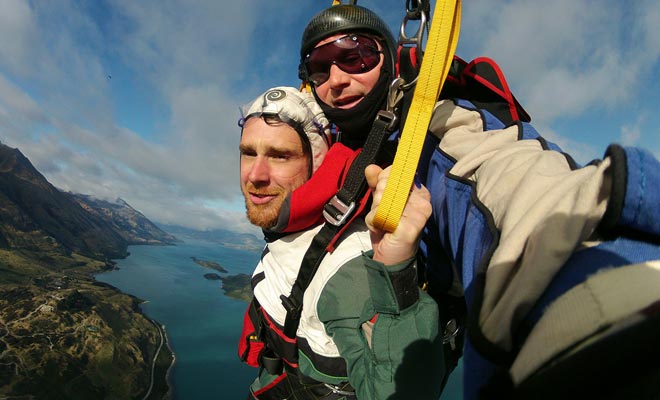 New Zealanders' passion for extreme sports is contagious. Some people choose to try bungee jumping, but Gaël preferred to try an even more intense experience, the parachute jump!
Guillaume :
Have you practiced some extreme sport during your trip?
Gaël :
In New Zealand, it was almost obligatory! It is not the supply that is lacking, and the sumptuous landscapes invite naturally to seek thrills. I took some time to take the decision, but finally I made my first parachute jump during my trip to Glenorchy, near Queenstown. The skydiving area is above a beautiful valley named (rightly) Paradise.
Guillaume :
Were you afraid before jumping from the plane?
Gaël :
I had to wait a whole week because of weather conditions a bit capricious, but it was a good thing, since when finally, I was able to jump, instead of being afraid I was just very excited.
The Skydive Paradise team
is also very cool, especially " Olly "who was my instructor. If I had possessed the required budget, I would have done it again and again!
Find the full story of his parachute jump on Gaël's blog.
---
The Most Beautiful Landscape in the Country?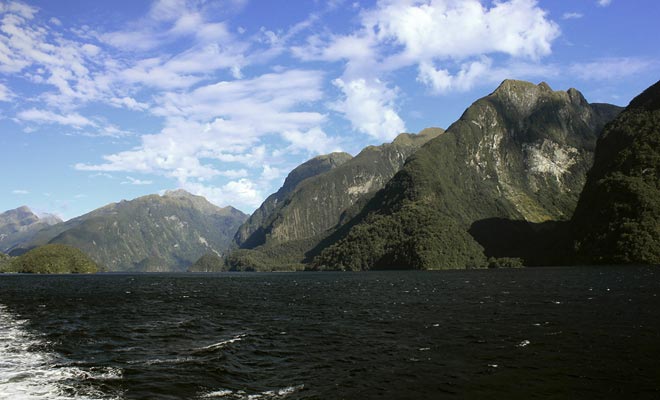 Most vacationers rarely have the chance to visit the Doubtful Sound, unlike travelers with a Working Holiday Visa who get the opportunity to see it during their one-year stay.
Guillaume :
Queenstown is the starting point for excursions to the Fiordland. You visited both, so do you prefer the
Milford Sound
or the Doubtful Sound?
Gaël :
That must be the easiest question of the interview. For my part it is the Doubtful Sound, without any question. A bit more expensive, but much less touristy, and totally magical. If you have the budget, I can only encourage you to do the
Overnight Cruise
: with than 24h in the fiord, kayaking (swimming for the bravest), with one of the most beautiful sunsets I have ever seen, and in the morning there was some magical water reflections.
Guillaume :
Especially since it is the ideal opportunity to observe wild animals ...
Gaël :
If you're lucky, dolphins, seals and albatross will be there. You just have to cross your fingers to have a good weather (the Fiordland is reputed to be the rainiest region of New Zealand). But as you can guess, all the conditions were met when I was there!
Find the complete article written by Gaël about the Doubtful Sound.
---
When It's Time to Eat!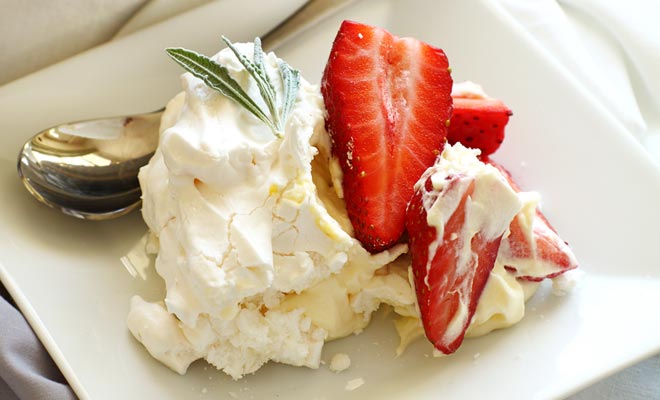 After a few weeks, a French traveler gets tired of eating hamburgers. Does New Zealand have anything else to offer?
Guillaume :
Let's change the subject to talk about gastronomy if you don't mind ... what was the menu of the best meal you ever had in New Zealand?
Gaël :
This is an essential question for the French: food. And indeed, New Zealand is not especially renowned for its
gastronomy.
Certainly, you will love the barbecues by the beach, lamb chops and burgers often delicious. And the Pavlova, the national dessert (Australia pretends to have invented the recipe, but we all know it is New Zealand). But if we accept all this, there is, alas, nothing memorable.
Guillaume :
That joins a bit my feeling on the issue (although I also adore the Pavlova and the Hokey-Pokey ice cream). What was missing the most?
Gaël :
No real cheeses (or overpriced), no real bread, not very good charcuterie, this is the subject of discussion that will always come up during a meeting with other French or Germans (after the enumeration of all the mechanical troubles we all expericned with our vans). The best way to have a good meal (but not necessarily typical of the country) is to find wonderful Wwoofing or HelpX hosts. It was during this moment that I had my best meals. Otherwise the traveler eats in student mode, with cheap and easy to cook ingredients, but not very varied.
---
The End of the Journey and Future Projects.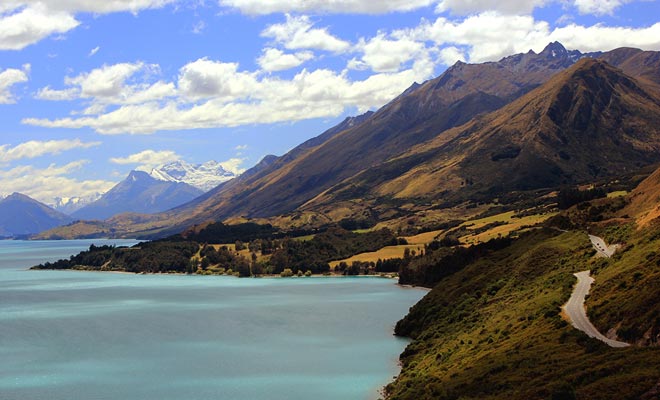 Even the best trip with a Working Holiday Visa has an end. It is already difficult for a holidaymaker to leave the land of The Lord of the Rings, so imagine the fate awaiting the traveler who had a full year there ...
Guillaume :
And here you are back again in Bordeaux. What do you miss the most since your return to France?
Gaël :
The mountains! The train ride between Paris and Bordeaux was pretty hard, it's so flat! I had clearly become accustomed to the varied terrain of New Zealand ... And you have to see the fabulous colors in the fall around
Wanaka,
Arrowtown
and
Queenstown.
I also miss the novelty every day. It has almost become a drug: a journey is a wonderful stimulation of the senses where every day is different. It's hard to get back to an ordinary life. A little in the same spirit, I have developed an addiction to the unknown and freedom.
Guillaume :
Are you satisfied, or has this adventure made you want to be an expatriate one day?
Gaël :
Well, yes, completely! So I returned to France after a journey of more than eleven months. The return has already been a great question in itself. I really struggled to see why I had to go home. The desire to see my family, friends and the expiration of the unpaid leave I took in my company were good reasons to come back. After a few months in France, I am certain that I want to go abroad again, not only to travel, as I did for this first experience, but to spend a few years working and feel totally integrated in my host country.
Guillaume :
I take this opportunity to recommend to our readers, the video editing you have created after your return to France.
Gaël evokes the end of his stay in an excellent article of his blog.
---
Advice to Future Travelers.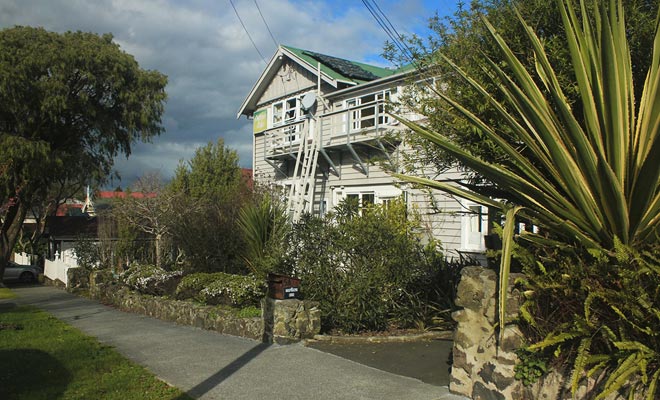 Gaël has joined the great family of the Working Holiday Program travelers and I propose to conclude this interview with some practical questions that will interest candidates for a similar Working Holiday Visa.
Guillaume :
Your experience was a success, so what advice would you give to a candidate to the Working Holiday Visa?
Gaël :
Each person has a different project in mind, but if I had a single advice to give, it would be this one: if you decide to leave for a long trip, take a one-way ticket, do not plan your return. There is a good chance that your experience abroad will change your perception of many things, and you cannot know in advance how far this could lead you!
Guillaume :
It is certain that the difficulties are not always where we expect them to be. In New Zealand, what proved easier than expected?
Gaël :
Spending money! I assume that on every first trip, most people start in a " vacation mode" before realizing that it is a long-term experience that begins. The excitement of the novelty, the unusual activities that abound, the sensation of freedom, all this makes that one can tend to spend too much cash at the beginning. But reality catches up with us quickly!
Guillaume :
I would have continued to ask you questions, but it's time to invite readers
to read your blog.
Between the funny anecdotes, the good plans and the practical advice, it is a gold mine and I had an immense pleasure to read it. I thank you for giving this interview to Kiwipal!
© Photos copyright Gaël (@nerayen).
---
Places visited during the travel in NZ
This map gives you an idea of the itinerary.
Best memories
The Doubtful Sound
The birds (fantails, tui...)
Central Otago
The sunsets
HelpX with Kiwis
Some regrets
The WHV only last one year!
Having missed some treks
Not having seen a rugby match
From 1355 € / person
Any Question?
Seek advice from experts in New Zealand:
Invalid email or message is too short!
Message sent !
A Kiwipal guide will answer to you as soon as possible. Thanks!