Explorer Tour, Two Islands in 24 Days.
My preferred camper van route and the one you are most likely to choose. Unforgettable!
×
Presentation
Trip details
Free estimation

Estimation
Your Trip Day by Day.
Here are the steps of the journey with available activities.
For each day, you can book the campsite and activities of your choice. You book online and save 30% of the travel price.
How to book online?
---
Book your plane tickets.
Compare the best, without advertising or hidden fees.
Our service is based on Google Flights to bring you the best comparator tool, removing the bad airlines.
With Kiwipal, there is no travel agency fees, no advertising and no hidden costs.
Book your plane tickets
Book your camper-van.
Compare and rent a motorhome at the lowest price.
With Kiwipal, you book directly from an New Zealand rental company and do not pay travel agency fees.
The vehicle insurance is included with free cancellation until a short interval before departure.
Rent a camper with Kiwipal
The advantage of a campervan?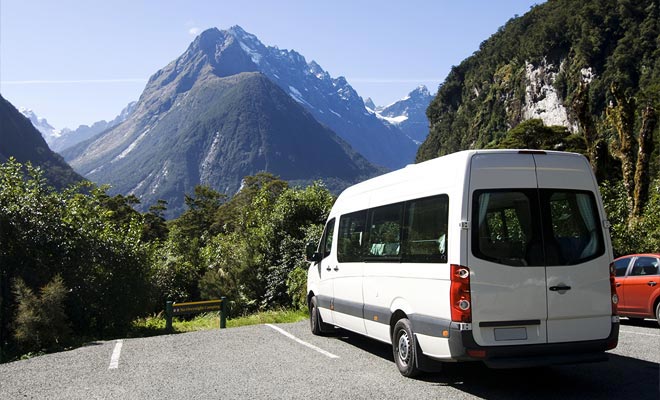 Visiting New Zealand in motorhome allows to save money, but it is mainly autonomy and freedom that attract travelers.
In a country where the weather is constantly changing, the campervan allows to modify the itinerary to avoid the rain.
Moreover, you do not have to unpack your luggage everyday, and it makes a big difference. Especially since the kitchen of the motorhome allows to cook meals and thus reduce even more the expenses of the stay.
There are different sizes of motorhome and the basic model is perfect for a couple. The other models can accommodate three, four and up to six passengers. Beyond, it will be necessary to consider renting an additional vehicle.
Should we buy the deductible?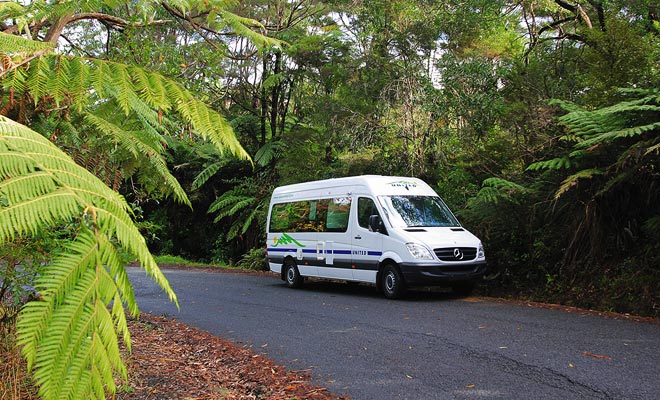 The deductible part corresponds to the amount that remains at your charge in case of accident.
The purchase of the deductible costs about 30 NZ dollars per day. In case of accident, you will not pay anything if you have subscribed this option.
Kiwipal recommends not skimping on this extra expense that can save your holidays.
This advice is all the more valuable if you have never driven a campervan until now.
In addition to reduce the risks, the offer often includes camping table and chairs, baby chair and a discount card for some campsites.
Questions & Answers.
Is it difficult to drive? I answer any question you may ask about motorhome driving on the roads of New Zealand.
Is the country suitable for camping-cars?

New Zealand is the country of the camper van par excellence. A population of 4.5 million inhabitants spread over a territory as large as the United Kingdom. People needed a means of transport to compensate the small number of hotels, and it is the motorhome that New Zealanders prefer to drive.

Is it difficult to drive a motorhome?

Your camper will be an automatic model and the only real difficulty will be to park in town. Just take your time and everything goes well. Have a companion go out to help you in the maneuver. As for the road, you should know that the speed is capped at 100 km / h throughout the country. This limit allows you to easily insert into the traffic.

Is it easy to drive in the country?

It cannot be simpler! The road network is excellent, and traffic is low outside the cities. With the exception of office schedules in major cities, the country does not have traffic jams. However, you will sometimes be blocked by the passage of a herd of sheep...

What are the speed limits?

The limit is set at 50 km / h in the city and 100 km / h in the rest of the country (including on the expressways).

How many passengers can accommodate the motorhome?

The models are designed for 2, 3, 4 and 6 passengers. You are not allowed to board a number of passengers exceeding the capacity of the vehicle, otherwise the insurance will be broken.

Are campgrounds heated?

The heating is sufficient to face the rigor of winter, you will have no problem about this, especially the rest of the year, even if the nights are cool.

Is there a shower in the motorhome?

Yes, a small shower allows you to wash with hot water.

Is there water in the motorhome?

You have a reserve that you must fulfill according to your consumption.

How will I learn how to use the motorhome?

A visit is planned during which the entire operation of the motorhome is reviewed. You will be given a notice of the vehicle and a map of the country with the dump stations.

What is the budget for gasoline?

One can expect a consumption of 10 cents per kilometer ($ 10 per hundred kilometers). Provide a 10% margin on your total route and you should be close to the account. Remember to fill up well before attacking a long journey, gasoline stations are not numerous outside agglomerations.

What is the autonomy of a motorhome?

You will have to drain and renew the water tank every two or three days.

Is motorhome heated?

Your motorhome is heated by gas. Gas bottles are recharged if necessary at gas stations with the symbol LPG.

Can we cook in the motorhome?

Yes, you have two hotplates, a refrigerator and all necessary utensils. All you have to do is go shopping.

Should we bring blankets, sheets or quilts?

No, this is part of the standard equipment of the motorhome. Of course, the laundry service runs between each rental.

Will I sleep well in a motorhome?

If the comfort was unsatisfactory, this transport mode would not be as popular. It is difficult to give you a categorical answer, because it depends mainly on you. In general, feedback is positive.

Is it necessary to use dump station regularly?

Depending on the model and your use, you have to empty the camper and fill the tank with water every two or three days.

Are there roads to avoid?

Your insurance does not allow traffic on the 90-mile beach (a beach where driving is permitted at low tide). In winter you have to inquire at the information center (i-Site) before driving in mountain roads (especially on Cardrona Rd between Queenstown and Wanaka) because there may be ice storms. Dunedin owns Baldwin St (the steepest street in the world) and trying to drive a camper-van would be very risky. One just need to pay attention to road signs!

Are there insecurity problems in the country?

New Zealand has one of the lowest crime rates in the world. Thieves mainly target unoccupied motorhomes parked in nature. Do not let hang out visible business from the outside and keep your valuables on you as much as possible.

Should the motorhome be cleaned at the end of the stay?

You do not have to wash the bed sheets, but you have to return the vehicle in the state where you found it.
---
Book your camping nights.
Kiwipal gives you access to Top 10 network where you can book the best campsites in the country.
You can book tickets to park the motorhome, or purchase coupons to use whenever you want.
Book camping nights
Free quote of your budget.
Complete the form to get a price estimation.
Our price estimation will give you a better idea of the requested holiday budget. You can request several estimations if you want.
This detailed estimation is not a quote and does not commit you to anything. Kiwipal is not a travel agency but a guide to help travelers to book their trip themselves.
When do you plan your travel?
What would be the departure date?
Choose departure date ...
From which city do you want to start?
Auckland at the beggining and Christchurch to finish
Christchurch at the beggining and Auckland to finish
---
What comfort do you want?
Which model of motorhome?
Camper matching the number of travelers
Camping-car for 2 passengers
Camping-car for 3 passengers
Camping-car for 4 passengers
Camping-car for 5 passengers
Motorhome with shower and toilet
Models with shower and toilet are a bit more expensive.
---
What are the optional activities?
Use the arrows to scroll through the activities
---
Who is traveling?
How many participants?
One traveler
Two travelers
Three travelers
Four travelers
Five travelers
First traveler Information
Enter your full name as it appears on your passport.
Who will be the second traveler?
Who will be the third traveler?
Who will be the fourth traveler?
Who will be the fifth traveler?
---
Do you need a travel insurance?
Do you need a travel insurance?
I want a a multi-risk and cancellation insurance
I want a a multi-risk insurance
I don't need an insurance
---
And to conclude ...
Do you have any special request?
Please fill the areas in red!
---
Request sent!
The Kiwipal team will process your request within 24 hours. We will calculate the most economical budget according to your criteria.
You will receive our reply at:

Make sure that our email does not land in your SPAM folder.
---
Discover our pages to stay informed about NZ!
24 days on location
Flight + Taxes
Motorhome / Van
5045 km
Estimation for a travel during mid-season if you book by your own.
Book the motorhome
Travel steps
This circuit is distributed on each island. It begins in the north and ends in the south, but you can reverse the route.
Kiwipal Rating
Visits of this tour are among the best in the country.
Abel Tasman
Auckland
Bay of Islands
Cape Reinga
Cathedral Cove
Dunedin
Fox Glacier
Hobbiton
Hot Water Beach
Huka Falls
Kaikoura Peninsula
Lake Matheson
Milford Sound
Moeraki Boulders
Mount Cook
Pancake Rocks
Queenstown
Rotorua
Tongariro Crossing
Waitomo Caves
Wanaka
Wellington
From 1355 € / person
Any Question?
Seek advice from experts in New Zealand:
Invalid email or message is too short!
Message sent !
A Kiwipal guide will answer to you as soon as possible. Thanks!